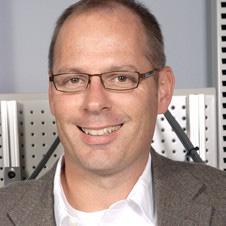 Richard Mahoney, Ph.D., is the director of the robotics program at SRI International. He has more than 20 years of experience in research, development, and commercialization of healthcare robotics technology, with a particular emphasis on assistive and therapeutic applications. At SRI, Mahoney leads a team working on cutting-edge robotics projects, including advanced component technologies and telemanipulation, for healthcare, security, and consumer applications.
Prior to joining SRI, Mahoney was general manager of the U.S. operations of Motorika, Inc., an early-stage medical device company specializing in technology for neurorehabilitation. Previously, he was the director of business development for Applied Resources Corp., and co-director of the Robotics Laboratory of the Applied Science and Engineering Labs at the University of Delaware and A.I. DuPont Institute.
Mahoney received his B.S. and M.S. from Drexel University in Pennsylvania. He earned a Ph.D. in engineering from the University of Cambridge, England, while attending on a Fulbright Scholarship.
Rich is also a
panel member
for Robohub's
Robotics by Invitation
series.
Recent posts:
Recent scoops: