ep091
Connectors & modular robots, with Martin Nilsson
In today's show we hear from our new collaborator, Per Sjoborg who is the founder of Flexibility Envelope, a blog on self-reconfiguring modular robotics. He speaks to Martin Nilsson from the Swedish Institute of Computer Science about his experience in making snake robots and connectors for modular robots.
Martin Nilsson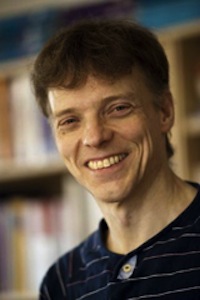 Martin Nilsson is Associate Professor at the Swedish Institute of Computer Science.
He presents his work on self-reconfigurable modular robots done as part of the DRAGON (Distributed Real-time Autonomously Guided OrgaNisms) project. His snake inspired robot is composed of a set of modules and DRAGON joints that enable the robot to physically connect and disconnect, share energy and communicate. He tells us about challenges in building such a robot, including making smart mechanical docking systems, integrating all the functional requirements of a joint in a single mobile structure, and using Model Predictive Control to generate robot motion.
In his current work, Nilsson is focussing on integration sensor readings to obtain precise motor control. As inspiration, and in collaboration with Neurophysiologists, he looks at how the cerebellum is able to fuse proprioceptive sensing and touch to achieve precise motions in humans.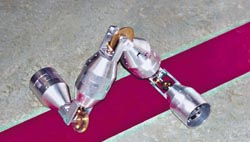 Links:
follow Robohub Podcast:
about Robohub Podcast:
Robots Podcast is a non-profit robotics podcast where we interview experts in robotics, including researchers, entrepreneurs, policy makers, and venture capitalists. Our interviewers are researchers, entrepreneurs, and engineers involved in robotics. Our interviews are technical and, often, get into the details of what we are discussing, but we make an effort to have our interviews understandable to a general audience.
read more