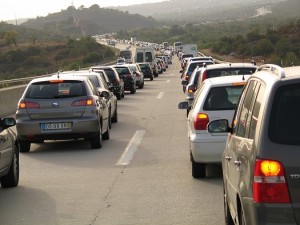 SAE International's On-Road Automated Vehicle Standards Committee, on which I serve along with experts from industry and government, has released an information report defining key concepts related to the increasing automation of on-road vehicles.
Central to this 12-page report are six levels of driving automation: 0 (no automation), 1 (driver assistance), 2 (partial automation), 3 (conditional automation), 4 (high automation), and 5 (full automation). The table below (available here in PDF) summarizes these levels.
This article was originally posted on CIS Blog on 18/12/2013: SAE Levels of Driving Automation.
If you liked this article, you may also be interested in:
See all the latest robotics news on Robohub, or sign up for our weekly newsletter.