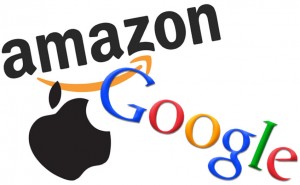 There is serious momentum in robotics these days, evidenced by recent news from Apple, Amazon and Google:
Apple announced that they were investing $10.5 billion in supply chain robots and automation equipment and recently confirmed their acquisition of PrimeSense for $350 million (PrimeSense is the developer of the Kinnect 3D system used by MS Xbox)..
Amazon, in a CBS 60 Minutes piece aired last Sunday, displayed a new concept delivery system using an octocopter. Remember that in 2012 Amazon spent $750 million to acquire Kiva Systems, the robot technology enabling robotically-delivered goods to a picker/packer.
And now Google has set up a robotics division headed by the man behind the Android operating system, Andy Rubin. In Rubin's first six months he has acquired seven robotic companies to jump start his new operation.
What does it all mean?