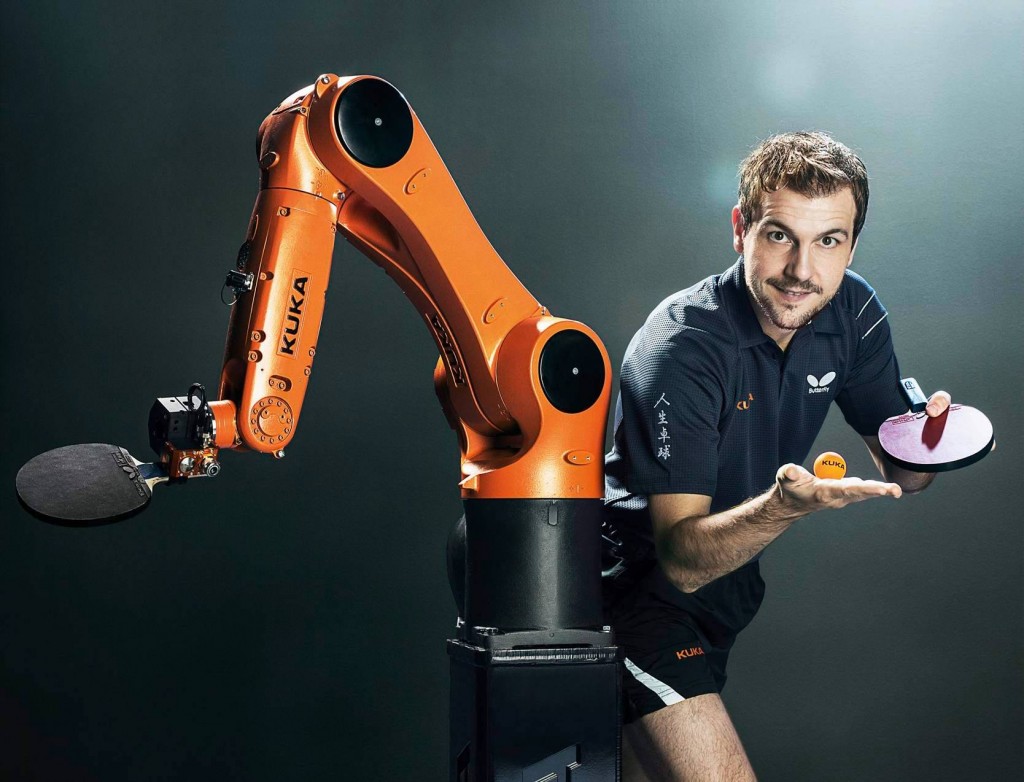 Timo Boll & Agilus robot Photo credit: KUKA
[UPDATE] – KUKA just published the well-advertised video of the table tennis match of top athlete Timo Boll and one of its fastest robots, the KUKA KR AGILUS. Don't forget that even if the actual movements performed by the robot are real, the match is a directed and scripted advertisement with multiple takes (as you can see in the making of video below). It's a very impressive presentation of the agility and speed of AGILUS, but it's not an actual match. KUKA is celebrating with a very popular sport in China to mark the occasion of its new plant in Shanghai.
Watch the video of the match below and read more about the making of.