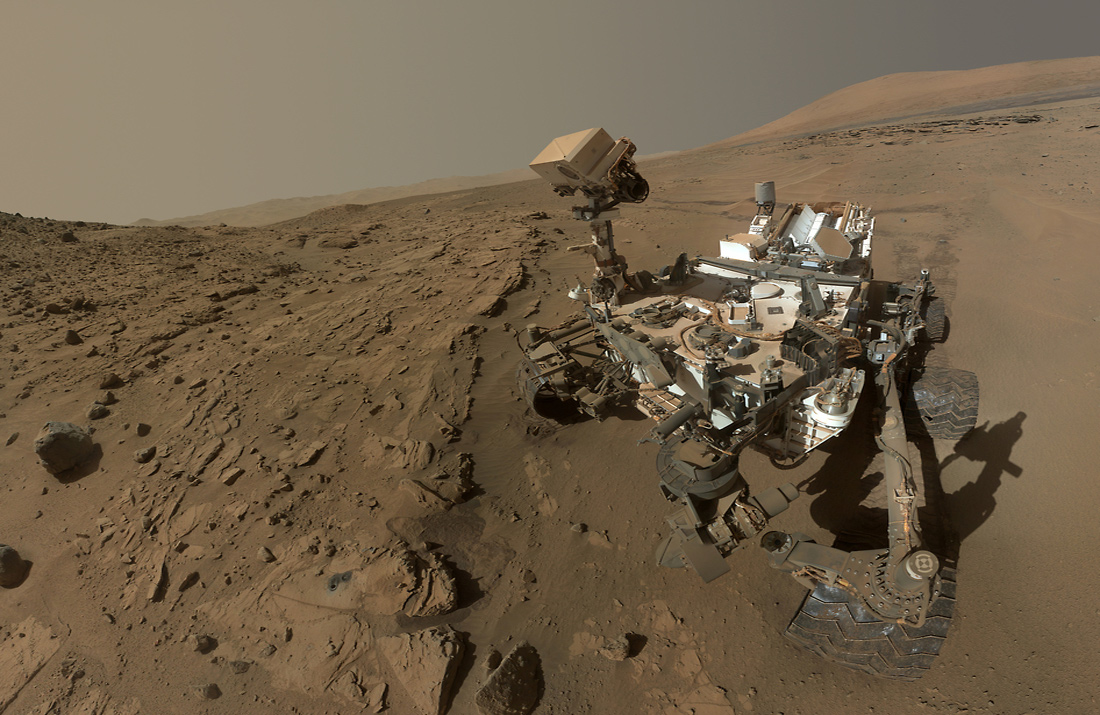 NASA's Mars Curiosity Rover captures a selfie to mark a full Martian year – 687 Earth days – spent exploring the Red Planet. Image Credit: NASA/JPL-Caltech/MSSS
Robots, selfies and remote connectedness … It may be a lonely place to celebrate an anniversary, but on June 24th, Curiosity made the universe that much smaller – and robots that much more ubiquitous – by snapping a selfie to mark its one year anniversary on planet Mars. This photo will surely go down in history as a sign of the times.
To help celebrate Curiosity's achievements, we've compiled a brief list of links, articles and videos that show just how far the Mars mission has come.