Follow @partridgechad
Chad Partridge is Senior Vice President, Corporate Operations for
2d3 Sensing
, which is the recognized leader in motion imagery and computer vision software across unmanned system markets.
2d3 Sensing
's innovative products, chiefly TacitView, Catalina, and Tungsten, provide best in class utilization of video and metadata across many domains.
Partridge was formerly was the President of Sensing Systems, Inc., which he co‐founded in 2000 and was acquired by 2d3, Inc. in 2011. Sensing Systems is an acclaimed small business and SBIR success story.
Partridge has a decorated background in software/hardware design, machine vision, sensing, automation, robotics, and control, and he holds an Engineering Degree in Electrical Engineering from Stanford University, a Master of Science Degree in Electrical Engineering from the University of Illinois, and a Bachelor of Science Degree in Computer Engineering from the University of Michigan. He has served on the AUVSI Board of Directors since 2009 and also on the AUVSI Foundation Board of Directors since 2011.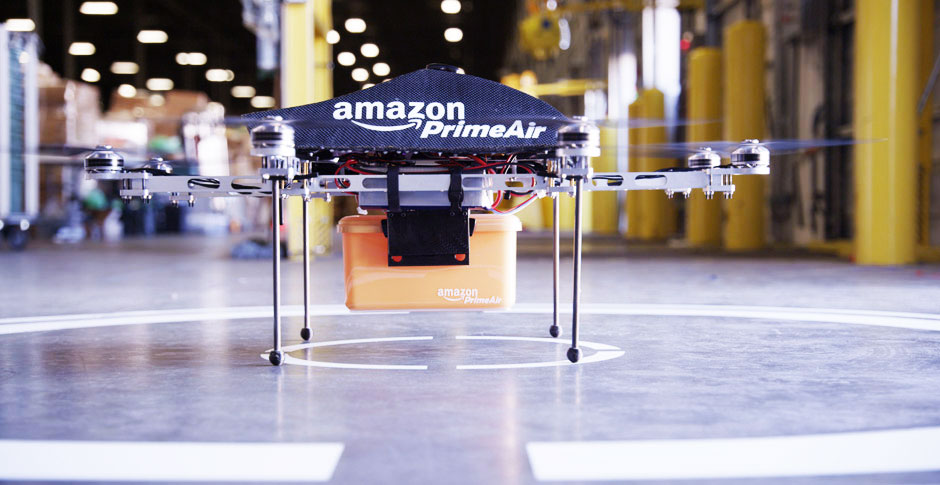 Amazon announced its plans to launch a new drone delivery service this past December.
Recent eye-popping acquisitions of robotics technology companies by giants like Google and Amazon might suggest that the automated age is upon us. Is it? Why now? Are these the companies that will usher in the commercial robotics and drone era? And will the little guy continue to find a place in the new epoch? While the excitement surrounding all of this suggests that a huge movement is afoot, those in the community should be relieved that we are finally seeing any activity.