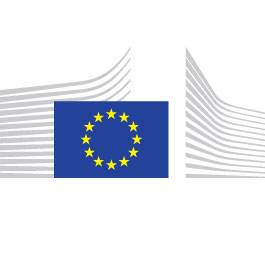 Follow @DigitalAgendaEU
The Digital Agenda for Europe (DAE) aims to help Europe's citizens and businesses to get the most out of digital technologies.


The European Commission and 180 companies and research organisations (under the umbrella of euRobotics) have launched the world's largest civilian research and innovation programme in robotics. Covering manufacturing, agriculture, health, transport, civil security and households, the initiative – called SPARC – is the EU's industrial policy effort to strengthen Europe's position in the global robotics market (€60 billion a year by 2020). The EC further describes how robots can contribute to a range of applications in a memo here.  
EU invests in new technology to support silver generation
At 94, Grandma Lea could not live alone anymore, but she wanted to stay at home. She still does thanks to the EU-funded GiraffPlus (@giraffplus) system, which uses a combination of wearable devices, sensors throughout the home and a mobile robot to assist older people in their homes, and to connect them to family, friends and healthcare professionals who need to keep an eye on the person's health and activities. The system should be in commercial production by the end of 2015. The EU market for robots and devices assisting elderly people is estimated to reach €13 billion by 2016.