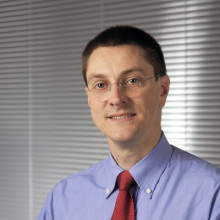 Frank E. Schneider (* 1967) is a scientific employee at the Fraunhofer Institute for Communication, Information Processing and Ergonomics. This research facility, mostly funded by the German MoD, has embodied excellence in applied research in the field of military technology for ~50 years. He is deputy department head and program manager for the German Federal Armed Forces R&D level 1/2 program "Unmanned Systems". Current program topics include "Experimental UGV for CBRNE threats" and "UGV for RSTA in close range". Frank has been involved with robotics competitions since 1994 when he took third place at the AAAI Robot Competition with the "Rhino"-Team from the University of Bonn. In 2004 he founded the EuropeanRobotics group and in 2005 the European Land Robot Trials (ELROB). Under his governance the event was developed into the lead European outdoor/off road robotic competition. In the years 2008/2010 the trials attracted up to 15 teams and about 1000 spectators, resulting in international media coverage. Frank is the head and driving force of European Robotics and ELROB. In 2012 he was able to gather a group experts in robotic competitions and to successful bid for the EU FP7 ICT Call 9 "Target (e) – Speeding up progress towards smarter robots through targeted competitions".


The European Reference Network for Critical Infrastructure Protection (ERNCIP) and European Robotics group are partnering for a new robotics hackathon. The event will bring together roboticists and RN professionals & specialists to give a better insight into possible robotic applications for radiological and nuclear tasks. As common for software hackathons, ENRICH will contain a contest element, in which a panel of judges selects the winning teams. The main goal is to foster the development of robotic solutions for the RN domain. The trial takes place June 19 – 23 at the Zwentendorf Nuclear Power Plant (NPP), Austria.
The European Land Robot Trial (ELROB) will mark its 10th anniversary in 2016. Registration now open.