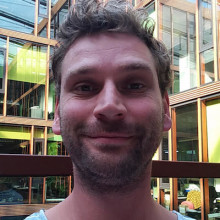 Joris IJsselmuiden
Follow @dashdashbang
Joris IJsselmuiden received his MSc degree (with honours) in Artificial Intelligence from the University of Groningen, The Netherlands (2006). He went on to become a researcher at Fraunhofer IOSB in Karlsruhe, Germany, combined with a PhD position at the Karlsruhe Institute of Technology (Department of Informatics). During this time, Joris focused on computer vision and reasoning methods for intelligent user interfaces. In 2014, he received his PhD in Informatics with honours. Currently, he fills a Postdoc position at the Farm Technology Group of Wageningen University, engaging in agricultural robotics and computer vision.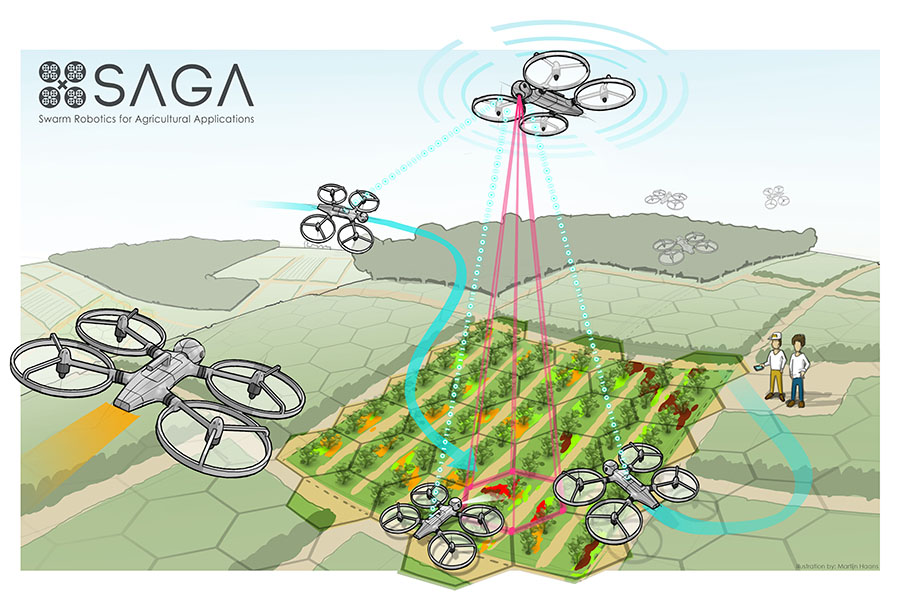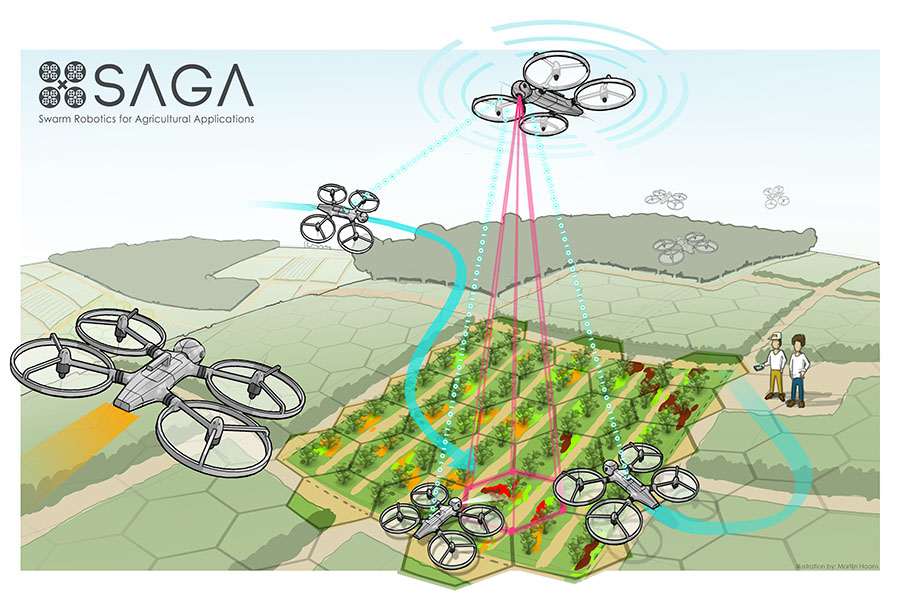 Swarms of drones will help farmers map weeds in their fields and improve crop yields. This is the promise of an ECHORD++ funded research project called 'SAGA: Swarm Robotics for Agricultural Applications'. The project will deliver a swarm of drones programmed to monitor a field and, via on-board machine vision, precisely map the presence of weeds among crops.
Additionally, the drones attract each another at weed-infested areas, allowing them to inspect only those areas accurately, similar to how swarms of bees forage the most profitable flower patches. In this way, the planning of weed control activities can be limited to high-priority areas, generating savings at the same time as increasing productivity.