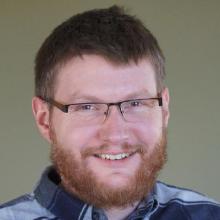 Follow @mwsilliman
Mark's passion for technology and coding started at a young age, building his first tech company at 17. He has run several successful companies since, and is currently the CEO at Smartwaiver, an online waiver solution for businesses. Mark graduated from Trinity University with a computer science degree.


Fully autonomous robotics could be developed today if objects could tell a robot what they are, their purpose and how to utilize them. Liatris is a new open source project built with ROS. Its objective is to reliably read an object's pose and identity without relying on vision. It presents an opportunity to rip down the barriers that prevent robotics from being present in our everyday lives.
The newly published open-source project learn.turtlebot.com is designed to introduce high school students and the web development community to ROS, and allow them a fast track to experiencing its uses.