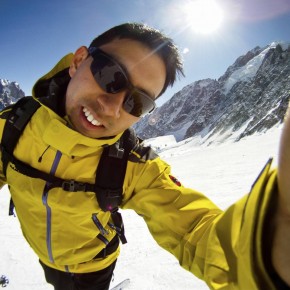 Raymond Oung
Raymond Oung completed his PhD studies in April 2013 at the Institute for Dynamic Systems and Control in ETH Zurich, Switzerland. Prior to this, he obtained his BSc in Electrical Engineering at the University of Toronto, Canada in 2006 and an MSc in Mechanical Engineering at ETH Zurich, Switzerland in 2008. Between his degrees, he worked for MDA Space Missions and Evolution Robotics. Currently, he is involved with developing robotic workshops for students and the Swiss Mechatronics and Arts Society.


The MP3 DanceBot is a little robot that dances to the beat of your music. It's a project that began in the summer of 2011 to introduce students to the basics of electronics and robotics. Students learn some of the basic components found in modern day electronic appliances while constructing a robot, which they can take home and continue to play and develop with.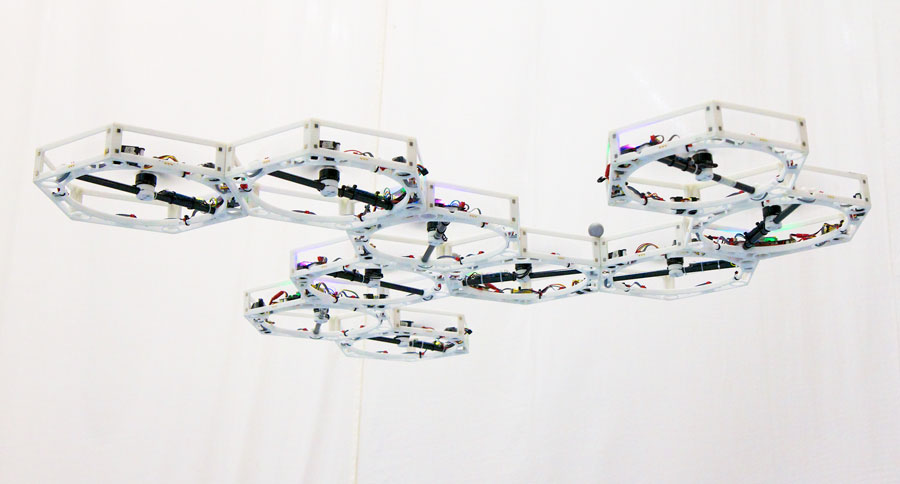 "The whole is greater than the sum of its parts" — a catch phrase that aptly expresses the Distributed Flight Array: a modular robot consisting of hexagonal-shaped single-rotor units that can take on just about any shape or form. Although each unit is capable of generating enough thrust to lift itself off the ground, on its own it is incapable of flight much like a helicopter cannot fly without its tail rotor. However, when joined together, these units evolve into a sophisticated multi-rotor system capable of coordinated flight and much more.