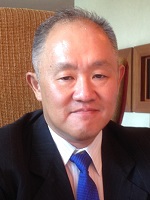 Ronald Yu is a board member of the International Intellectual Property Commercialization Council, a non profit organization dedicated to IP Commercialization and an observer of the United Nations World Intellectual Property Organization (WIPO). He most recently addressed the WIPO General Assembly in Geneva. Ron also teaches or has taught IP law and strategy at The University of Hong Kong and Hong Kong Polytechnic and written books, book chapters and articles on intellectual property and electronic evidence.


Whether or not an artificial intelligence (AI) ought to be granted patent rights is a timely dilemma given the increasing proliferation of AI in the workplace. Ronald Yu discusses.
Current legal AI systems do not think like human lawyers. But, as their capabilities improve, the temptation grows to use such systems not only to supplement but to eliminate the need for some personnel. Ron Yu examines how this might affect the legal profession and the future development of legal AI.