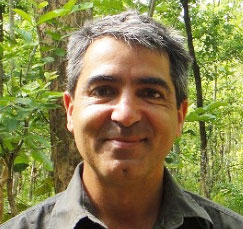 Serge Wich started his biology study at the University of Amsterdam but moved to Utrecht University for his MSc on Sumatran orangutan feeding ecology. After a brief study of bonobos in DRC, he returned to Sumatra to do a PhD on Thomas langur male long-distance calls, which he completed in 2002. A subsequent post-doc position at Utrecht University brought him to Borneo to continue research on orangutans. In 2005 he joined Great Ape Trust of Iowa where he worked as a scientist until 2009 when he joined the Sumatran Orangutan Conservation Program and the University of Zurich. In 2012 he joined LJMU. Serge is a co-founder of
ConservationDrones.org
.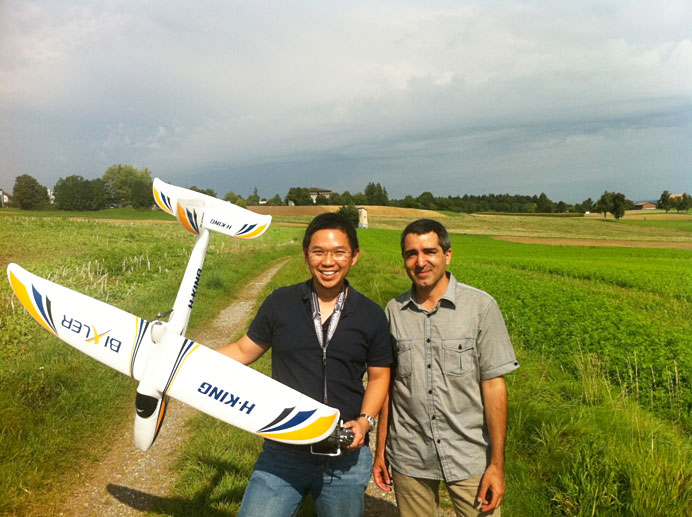 Lian Pin Koh (left) and Serge Wich (right) in Zurich with an early prototype of Conservation Drone.
TED Global speaker/drone ecologist Lian Pin Koh and fellow researcher Serge Wich share how drones are playing an important role in helping conservationists survey and map ecologically sensitive parts of the globe.
Global land-use changes continue to be a major driver of biodiversity loss and greenhouse gas emissions. Remote sensing technology is increasingly used to assess changes in land use, species distributions and carbon stocks. However, satellite and airborne sensors can be prohibitively costly and inaccessible for researchers, or they may not have the required spatial resolution. Recently UAVs have been used by conservation researchers and practitioners across various parts of the world. These inexpensive UAVs typically cost less than $4000 US, and have been dubbed 'Conservation Drones'.