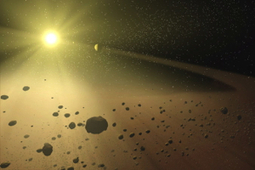 Once Planetary Resources has figured out how to get to an asteroid and how to mine it—what will they mine? Near-Earth asteroids contain abundant iron, nickel, platinum group metals, and water.
The Robot Launch Pad's insight:
Big money has big dreams. Dreams that are increasingly looking like monkey wrenches not pipe dreams.

See on singularityhub.com