Professor for Artificial Intelligence, University of Bremen.
Chairman of the Executive Board of the European Robotics Technology Platform (EUROP), PM at KUKA Laboratories GmbH.
Coordinator of the European Robotics Research Network (EURON), Professor at KU Leuven.
See RBI Answers by Herman Bruyninckx.
Former Research Director of the Center for Internet and Society, Professor at the University of Washington School of Law.
Director of the Center for Robotics and Intelligent Machines, KUKA Chair of Robotics at the College of Computing, Georgia Institute of Technology.
See RBI Answers by Henrik Christensen.
CEO Willow Garage.
Co-Founder KIVA Systems, Professor for Dynamic Systems and Control, ETH Zurich.
See RBI Answers by Raffaello D'Andrea.
John Dulchinos is a visionary leader in the robotics industry.
See RBI Answers by John Dulchinos.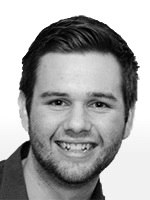 Robot Builder, Tutorial Maker,  Arduino enthusiast.
Robotics Researcher, Google Self-Driving Car Project.
Director of the Intelligent Robotics Group, NASA Ames.
CEO Open Source Robotics Foundation.
See RBI Answers by Brian Gerkey.
Director of the Laboratory for Automation Science and Engineering, UC Berkeley.
Australian American inventor, Co-founder, President, and Chief Scientist at Makani Power, Co-founder Squid Labs, Low Cost Eyeglasses, Potenco, How Toons!, Instructables.
Former Director of the Institute for Robotics and Mechatronics, DLR, Germany.
Professor of Cognitive Robotics, University of Sussex.
Founder of Robot Launchpad, Managing Director of Silicon Valley Robotics, CoFounder of Robot Garden.
Director, Robotics Program, SRI.
See all posts by Rich Mahoney.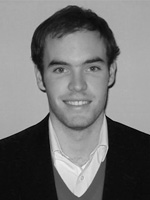 Co-Founder, KMel Robotics.
Professor in the Department of Electronic Engineering, Chinese University of Hong Kong.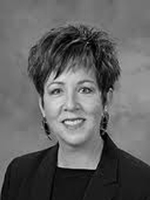 Professor of Computer Science and Engineering, Texas A&M University.
Professor of robotics, director of the CREATE lab, and head of the Robotics Masters Program at Carnegie Mellon University.
Professor and Associate Head of the Department of Electrical Engineering and Computer Science, University of Tennessee, Knoxville.
Professor of Computer Science, Director of the Artificial Intelligence Laboratory, University of Zurich.
FIRST Robotics Program Coordinator at Carnegie Mellon University's Robotics Institute.
Research Director Autonomous Systems Laboratory, CSIRO ICT Centre Australia.
Vice President Research and Corporate Relations, Professor for Autonomous Systems, ETH Zurich.
Robotics Physicist. Founder of B.E.A.M. Robotics.
See RBI Answers by Mark Tilden.
Publisher of The Robot Report.
See RBI Answers by Frank Tobe, or see all his Robohub contributions.
CEO Bluebotics.
See RBI Answers by Nicola Tomatis.
New York Times best selling author, television host, robotics engineer.
See RBI Answers by Daniel Wilson.
Professor at UWE Bristol.
See all of Alan Winfield's Robohub contributions.
Chief Defence Scientist, Australia.
See RBI Answers by Alex Zelinsky.