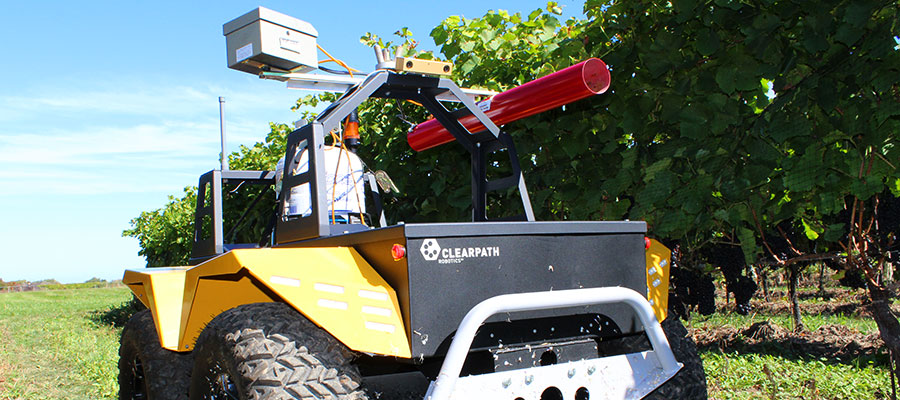 By Rachel Gould
The 2016 agBOT Robotic Seeding Challenge challenges participants to build unmanned robotic equipment to plant, measure and track multiple crop seeds to improve farming efficiency. The objective of the agBOT challenge is to reduce the harmful chemical by-products and erosion caused by inefficient farming techniques. The challenge will also inspire new solutions to reduce farms' carbon footprints while increasing production – essential given that the agricultural sector must support the projected global population of nine billion by the year 2050. Clearpath Robotics, in conjunction with airBridge, is proud to offer a $50,000 grant toward the purchase of the Grizzly Robotic Utility Vehicle for teams in the 2016 challenge.
More about agBOT
The 2016 agBOT competition will be held on May 7, 2016. Additional challenges are set for 2017 and 2018. The 2016 competition will be hosted by Gerrish Farms in Rockville, Indiana, where competitors will be challenged to revolutionize the industry by improving precision and efficiency.
Feeding the world's nine billion people
Although farming has become mechanized, the evolution of agricultural techniques to include unmanned robots provides a unique opportunity. The agricultural sector can increase productivity and sustainability by using intelligent robotics to analyze current farming practices including fertilization and seedling variety. This concept is paramount in the world of shrinking farming circles and an ever-growing population.
The bot to get it done!
This year's agBOT competition requires a robot that can function as an unmanned crop seeder; it must plant two types of seeds over half-mile-long rows. It must also supply real-time data using a mobile tracking antenna and a variety of analytics including down pressure and variety placement. Participating teams are responsible for developing all software, sensors and human-machine control interfaces to control tasks.
This complex list of requirements requires a flexible, rugged, high performing solution, which is why we're excited to partner with airBridge to offer a $50,000 grant for Grizzlies that are used in the competition.
Grizzly is Clearpath's largest all-terrain battery operated robot. The mobile research platform offers the performance of a mini-tractor and the precision of a robot with a max payload of 1320 lbs, max speed of 12 mph, 8 inches of ground clearance, and 5V, 12V, 24V and 48V user powers. See here for all technical specs.
Ready to participate in the agBOT 2016 challenge? Want to take advantage of this unique Grizzly grant opportunity? Get in touch with one of our unmanned experts.
---
If you liked this article, you may also be interested in:
See all the latest robotics news on Robohub, or sign up for our weekly newsletter.
tags:
AgBot 2016
,
Agbot Robotic Seeding Challenge
,
c-Events
,
Competition-Challenge
,
cx-Environment-Agriculture
,
cx-Industrial-Automation
,
robohub focus on agricultural robotics
---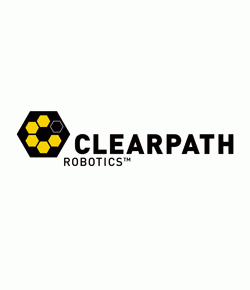 Clearpath Robotics
Clearpath Robotics is dedicated to automating the world's dullest, dirtiest and deadliest jobs through mobile robotic solutions.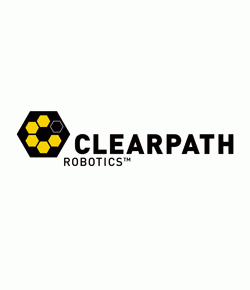 Clearpath Robotics Clearpath Robotics is dedicated to automating the world's dullest, dirtiest and deadliest jobs through mobile robotic solutions.