Apple files patent application for 5-axis robotic arm | Patently Apple
by
John Payne
30 March 2014
---
share this: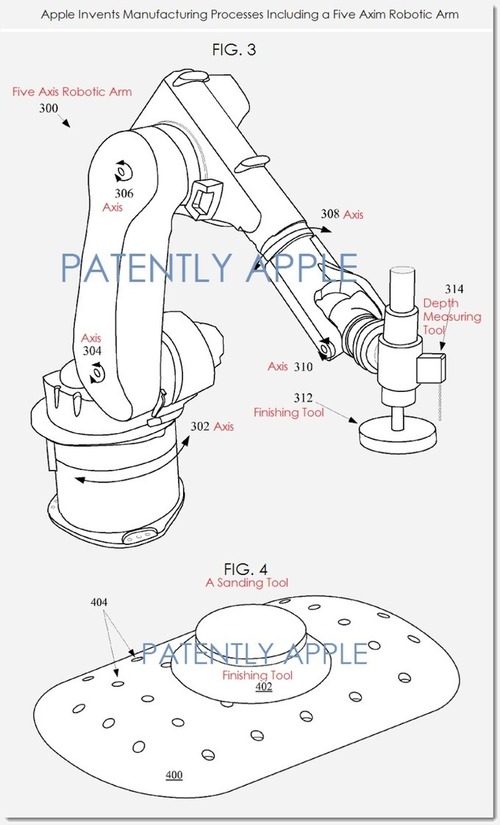 Last Thursday the US Patent & Trademark Office published a patent application from Apple that reveals that they're seeking protection for a newly advanced five axis robotic arm used in the manufacture of their new Mac Pro. Apple's Senior Vice President Operations Jeff Williams states in a video presented below that in order to make the advanced Mac Pro Tower, Apple had to pioneer entirely new processes. Of course one of them relates to Apple's new robotic arm.
John Payne's insight:
Apple isn't (yet) into robotics for its own sake, but they've apparently become more than just a consumer of industrial robots.
See on www.patentlyapple.com
---
John Payne
---