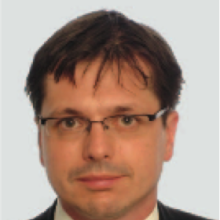 Jordi Albo-Canals
---
linkedin
|

Jordi Albo-Canals is an Associate Professor and Robotics Lab. Coordinator at the Engineering School of La Salle – Ramon Llull University (Barcelona, Spain), Robotics Director at La Salle Almere Campus (Almere, Netherlands), and Senior Researcher at Robotics Lab. of Windesheim Flevoland University (Almere, Netherlands). He is currently visiting Professor at the Center for Engineering Education and Outreach (CEEO) – Tufts University in Boston, Massachusetts, US. He received the B.S., M.S., and Ph. D. degrees from La Salle – Ramon Llull University, Barcelona, Spain. In 2012 he was awarded with Spanish Alan Turing Award in Community Service to promote the Project: A robotic system for a cognitive rehabilitation program aimed at
children with TBI. Since 2003 he is involved with a program that links technical academic contents between University, CosmoCaixa Science Museum of Barcelona and Schools in Spain. He is teaching - Robotics & Control Systems
- Educational Robotics at MFP (High School Teacher Training Master).
- Control Systems as Director of MADR: Master in Automation, Domotics, and Robotics, - And Caring Robots at Almere Campus. His research interests include Social Robotics, Educational Robotics, Therapeutic Robotics and Service Robotics, so Caring Robots in general. Most recently he has been involved in developing robot companions for children with traumatic brain injuries (TBI) and autism, as well as robot companions intended to reduce anxiety and stress for children with critical illnesses.


---