Autonomous tracked dump-truck finalist for Dyson Award | Gizmag
by
John Payne
03 November 2013
---
share this: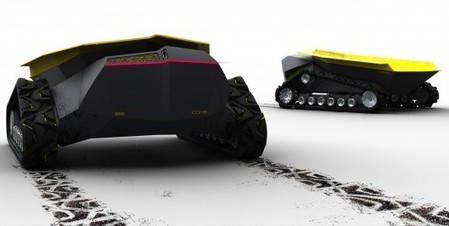 "James Dyson will announce the winner of the international student design award that carries his name in a little over a week, so it's an opportune time to take a closer look at the finalists. This year, Dyson has 20 finalists from which to make his selection, and like previous years, it looks like being no easy task. Here are the entries…"
John Payne's insight:
The COMB is a design for an autonomous tracked vehicle supporting interchangeable open-box beds, designed for professional use in construction. That design is among the finalists in this year's James Dyson Award. This year's winners will be announced November 7th.
See on www.gizmag.com
---
John Payne
---