Day One of AWE2013, the Augmented World Expo, finished with Sphero, the robot ball, taking out the first 'Auggie Award' for hardware. Sphero, by Orbotix, won the Auggie for their augmented reality game "Sharkey the Beaver". They've also just released a new AR game with zombies "The Rolling Dead". Using Sphero as a fireball-shooting warrior, you shoot fireballs at zombies spawning out of the ground. You can play anywhere, so the world becomes your video game.
Day Two of AWE2013 opened with Professor Steve Mann from Toronto University giving us a short overview of his incredible history as the pioneer of eyewear, lifelogging and wearable computing. He has also been called a 'cyborg' but Mann believes that we all became cyborgs when we started wearing shoes. Mann also raised many issues relating to privacy and lifelogging with a vision of the future in which access to technology empowered people rather than institutions. A chapter on wearable computing at the Interaction Design Foundation expands on Mann's philosophies. Mann's talk complemented a special retrospective of wearable computing.
The exhibition, entitled "Thirty Five Years of Head-­Worn Displays and Wearable Computing: A Special Retrospective," feature the largest collection of personal display devices ever assembled, with 25 unique head-­mounted personal displays spanning more than 35 years. The collection included original artifacts from the world's first wearable computers and augmented reality vision systems and legacy products developed for the consumer market from Vuzix, Microvision, Reflection Technology, Micro Optical, Virtual IO, Sony, Minolta, myVu, and others. Mann's influence was evident everywhere.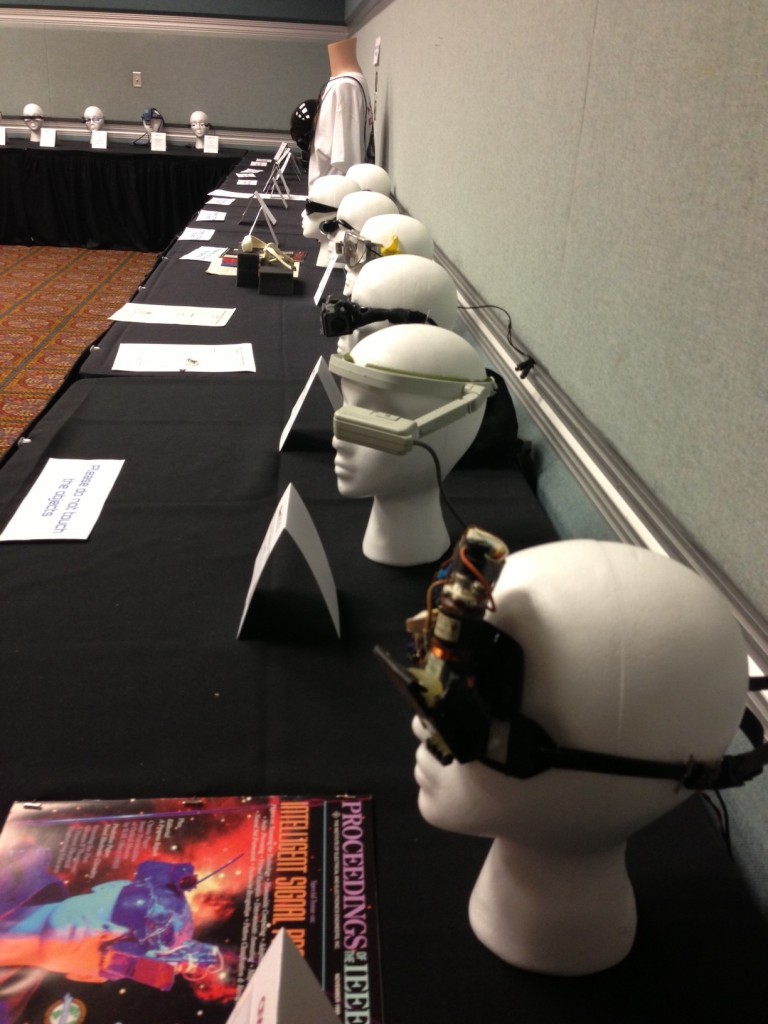 The exhibition underscores the idea that now is a unique time to explore the evolution of the personal head-worn display and wearable technology category, from a perspective of engineering, functionality, industrial design and usability.  It also highlights the importance of looking into the future to contemplate how these technologies will completely change the way humans interact with the physical world.
Wearable computing has recently been tipped to be the next big technology trend. Kleiner Perkins Caufield Byers released Mary Meeker's annual internet trends report on May 29. Meeker's comprehensive 117 page report covers everything from immigration and jobs creation to the number of times an average user checks their phone each day. Meeker says that as mobility is becoming ubiquitous, the next major technology trend will include wearable computing.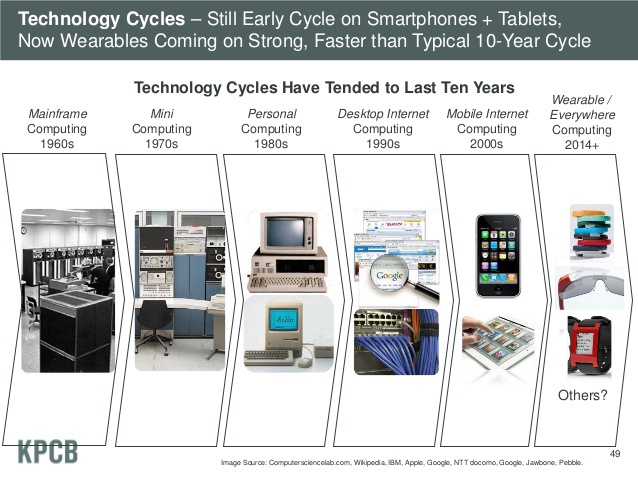 At AWE2013 Mann's history of headwear was followed by a panel on the latest eyewear releases. Google Glass was everywhere but so were many others. Mann has just joined forces with meta, who claim to be the only fully augmented reality glasses. The meta kickstarter is already well oversubscribed with 9 days to go. Where Glass only provide a small information screen, meta are going for a Minority Report interleaving of real and virtual objects. Occulus Rift would also have been here but for the tragic death of one of the cofounders a few days ago.
Some of the other eyewear companies represented were Epson, who's Moveria is proving very useful for industrial instruction and safety, shop or supermarket restocking and inflight entertainment. LASTER is a French company who are just about to release their new product, the Eyephone. Recon Instruments were showing off the new Jet sunglasses, aimed primarily at sports enthusiasts. Optinvent also had the stylish lightweight ORA with a transparent display. And Glassup is an Italian company who are preselling their $299 euro stylish sunglasses for those who want geek chic with their constant connectivity.
Another newcomer is Santa Cruz company, Seebright. Their Spark is a developer-friendly, open platform for augmented reality applications, leveraging the smartphone, Apple only at the moment. Applications for the platform can be developed with established tools and technologies including HTML5, Unity, and native phone code. This new AR headset works with a variety of existing peripherals ranging from low-energy bluetooth heart rate monitors to integration with depth-sensing cameras and gaming peripherals via wifi.

Finally it was great to see Innovega's IOptik, Best Invention of 2012 according to PopSci. IOptik combines a contact lens as the display with sunglasses as the projector, processor and transmitter/receiver. Innovega recently received DARPA funding and will have the first single eye displays ready to go by September 2013. Also impressive was Fraunhofer's OLED technologies, combining cameras and projection at incredibly miniature scale and on flexible materials. The bidirectional OLED microdisplay and the OLED-ON-CMOS opto sensor technologies will enable previously impossible small smart sensors and displays.
One of the takeaways from AWE2013 is that this hardware is going to do far more than add visual gimmickry but is reshaping the forms of new 3d user interface for the whole augmented web. The augmented web is well described in Rob Manson's presentation deck, "Augmented Reality is just a feature!". Day Two of AWE  finishes with 3Gear Systems – a hardware startup – winning the overall "Best AR startup" pitch.
For a $99 Sphero until June 16 go to MySphero.com and use the discount code "robotlaunch99″ if required.
tags:
events
---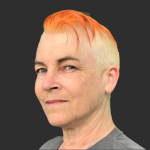 Andra Keay
is the Managing Director of Silicon Valley Robotics, founder of Women in Robotics and is a mentor, investor and advisor to startups, accelerators and think tanks, with a strong interest in commercializing socially positive robotics and AI.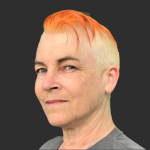 Andra Keay is the Managing Director of Silicon Valley Robotics, founder of Women in Robotics and is a mentor, investor and advisor to startups, accelerators and think tanks, with a strong interest in commercializing socially positive robotics and AI.