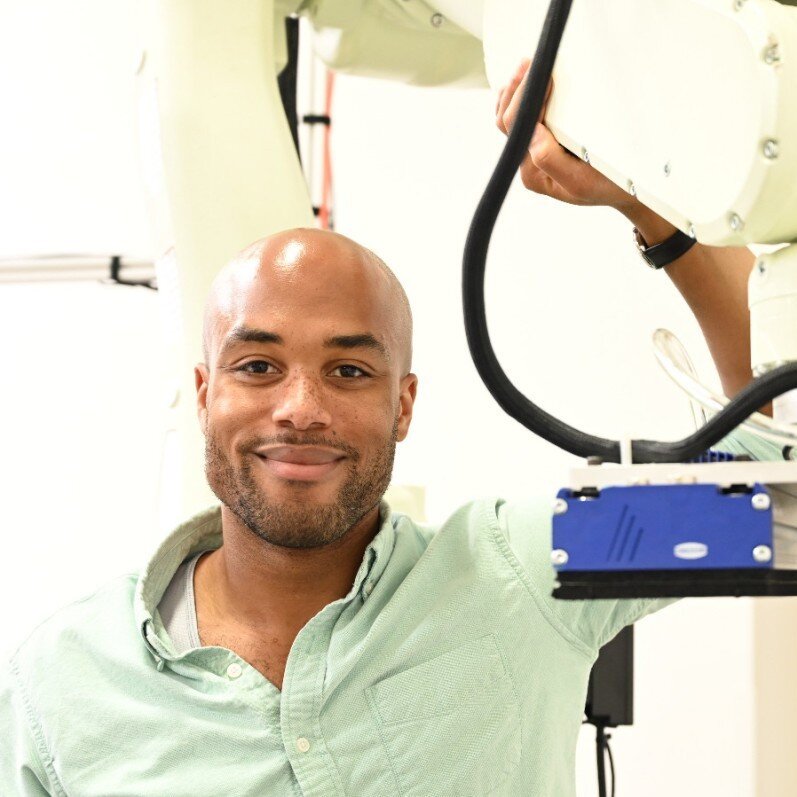 Inside of the development studios of San Francisco-based Dexterity, Inc. there is a robot arm that stands as tall as a human. It is placed between a conveyor belt and several wooden pallets, all of which are typical of most warehouse packing facilities. But this is no typical warehouse facility.
This is the location where most warehouse packing facilities would have teams of people manually picking up boxes from the conveyor belt and carefully placing them onto the pallets for wrapping and shipping, but there are no such people here. Instead, as the packages come down the belt, this robot recognizes them, picks them up, and then deposits them onto the target pallet with a gentle touch. It can do all of this on its own, and when a human does enter its vicinity, the robot knows to avoid the human's area thanks to a "light curtain" sensor.
Andrew Dupree is one of the product managers developing technology like this at Dexterity (p.s. they are hiring!) and, in this 'Meet the Members' post, we will look at his journey from pure engineering and working with nonprofits in Haiti to doing product development in the bay area for several budding hardware startups.
Andrew's trajectory
Andrew described his early childhood as that of a typical "blerd" (aka a black nerd). His father was an early adopter of things like personal computers and Andrew vividly remembers his first computer, a Gateway machine, being delivered to the house.
He spent tons of time poring over the device and creating websites with his brother using Angelfire and HTML. This passion for technology later be combined with a drive to have a social impact at the University of Maryland – College Park. The plan was to do "a Computer Engineering degree focusing on low-cost computers", but while Andrew worked through courses like Signal Theory, he noted that something seemed to be missing from his experience.
His first attempt to find that "missing piece" was to join a laboratory at UC Berkeley for an internship at their TIER Lab. When the internship was finished and he returned to the East Coast, he remained connected to the local Information and Communications Technology for Developing Countries (ICT4D) community. It was at one of the community's meetups that he was introduced to a nonprofit working in Haiti and "they actually knew the professor that I'd worked with in Berkeley because it's a small scene."
Andrew leveraged this connection to reach out to them with an offer:
I reached out to them and said "Look, I've done this internship and I've done this work. Are you hiring?"
And they were like "No."
Then I said, "Are you sure?"
And they said "We're sure."
Then I asked "What if I volunteer?"
And they responded "Let's talk."
And thus, he had locked in an eight month experience with the nonprofit Inveneo focusing on setting up computer labs and implementing computer literacy programs in Haiti. There was only one detail that he needed to work out: Figuring out what to do with the graduate school admissions offers that had begun to come in. He began to ask around about deferring his admission for a year with surprising results.
"All of the other grad schools that I asked about deferring [said "No", but] Stanford actually really bent over backwards to help me defer. They don't have a proper deferral, but they [found a way] and really hooked me up."

— Andrew
While Stanford's graduate school offer was being worked out, he dove into the world of Haiti's Inveneo which was filled with ups and downs. Andrew humbly summarizes his emotions with "Fixing the world is really hard. I had good days where I felt like 'I'm really making an impact' and I had bad days where I felt like 'My work is doing nothing here. This is a tough challenge.'" When he eventually returned to the United States for his Master's at Stanford, he decided to focus more on the engineering skills that he had not had the time to focus on while working at the nonprofit. In his engineering classes again, he felt like he was missing something, not accessing a part of himself that he really wanted to.
"… I ended up doing a bunch of design classes. And [specifically the] business management for engineers class, that last one was a huge eye opener for me. Because I realized we were doing case studies, and analyzing business strategies [and more]. I really enjoyed that material."

— Andrew
Andrew did so well in the class that the professor strong-armed him into TA'ing it the following year. Curious about how he could combine his love for business management with his engineering expertise, Andrew asked this professor what careers would best mix these two worlds. "That's easy," the professor explained. "You become a product manager."
So, as Andrew began his career, he sought out experiences to work with or become a product manager. After working on several important hardware engineering teams, he was able to successfully make the jump and has held the title of product manager (in some form) at multiple Silicon Valley hardware-focused tech companies.
He is currently thrilled to be a product manager at the high growth start-up Dexterity, Inc. which develops "full-stack, end-to-end systems for kitting, picking, packing, counting, sorting, palletizing, and order fulfillment."
"… Working at a small, high-growth startup is a lot of fun … and I think that robotics in Supply Chain/Logistics is huge. It's going to be even bigger. … I've worked in a bunch of different industries at this point and this is my first experience working in an industry where customers truly have a huge problem and they need you to help them solve it."

— Andrew
In addition to his work at Dexterity, Andrew is excited to return to his passion for social impact. After reading and reflecting on his multiple experiences (both in industry and with ICT4D), he wants "to continue to think about tangibly [making] steps towards social impact and making the world a better place. I'm not sure what that looks like yet, but I'm excited to figure that out."
Andrew's challenges
Discovering Andrew's inner "product manager" might have been accelerated if he had been more receptive to the idea earlier on. He recalls colleagues teasing him while at the University of Maryland with "Oh, you're just gonna be a business manager at some point." The culture of valuing technical expertise above all else encouraged people like him to reject the idea of becoming a business manager or leader. It's a problem that still exists today and that Andrew would like to counter:
"I think what I would've internalized earlier is that there are a lot of ways to contribute in technical areas/technical disciplines [like robotics]. For example, it's critical to understand the problem that you're trying to solve, to define that clearly, to communicate that clearly and also to keep engineering efforts focused on an impactful outcome."

— Andrew
Another challenge that Andrew encountered was attempting to get a Product Manager position with only engineering experience on his resumé. Realizing that he needed to convince potential recruiters of his capabilities, he:
Showcased his understanding of hardware and business via blog posts on his website,
Discussed relevant product management events and ideas with others on Twitter, and
Moonlit as a product manager while also performing his current role (as a project manager)
Feel free to check out his website, where he has authored dozens of blog posts on topics ranging from circular buffers to conducting user research to understanding the options for hardware housings. Using this approach, Andrew successfully showcased an understanding of product management that won him the attention of several interesting hardware teams.
Andrew's words of wisdom
We asked Andrew to share some of the intangible lessons he has learned through the challenges mentioned above and he had many. Some of the important ones are described below.
One of the lessons that has served Andrew well is the importance of self-help books. As he puts it: "A lot of people have been doing this `human` thing for a while. There's probably no need to reinvent the wheel." He specifically picks up books that are pervasive or challenge his current ideas about the world. Some examples of books that have previously landed on his reading list are:
"You've got to separate out some of the nonsense, but being proactive about your personal growth … is something that I've been intentional about."

— Andrew
His plan for becoming a Product Manager was one of the things that he had been intentional about and he established a strategy that was able to get him into the career of his choice!
Andrew also advises against pressuring yourself to always be in a rush, whether it be in robotics or in life.
"One of the things that's surprised me in hindsight is that there's a lot of time. There's no huge rush. It feels like if you have turned twenty-six and haven't made a certain impact, then [there's a problem.] But looking back, I see that I've worked across a bunch of different industries from Academic Research to Consumer Tech. A couple of different flavors of industrial stuff. And I have had at least three or four different job functions entirely. There really doesn't need to be a rush."

— Andrew
More from Andrew
To see more from Andrew, please feel free to go to his website.
Also, Dexterity is growing and might need a Black roboticist like you! Reach out to Andrew on our Slack (or through his contact info above) if you're interested in a role there!
Acknowledgements
Drafts of this article were corrected and improved by Andrew Dupree, Nosa Edoimioya, and Nailah Seale. All current errors are the fault of Kwesi Rutledge. Please reach out to him if you spot any!
---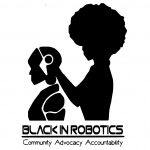 Black In Robotics
addresses the systemic inequities found in our robotics community by focusing on three primary pillars - community, advocacy, and accountability.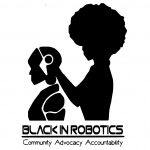 Black In Robotics addresses the systemic inequities found in our robotics community by focusing on three primary pillars - community, advocacy, and accountability.