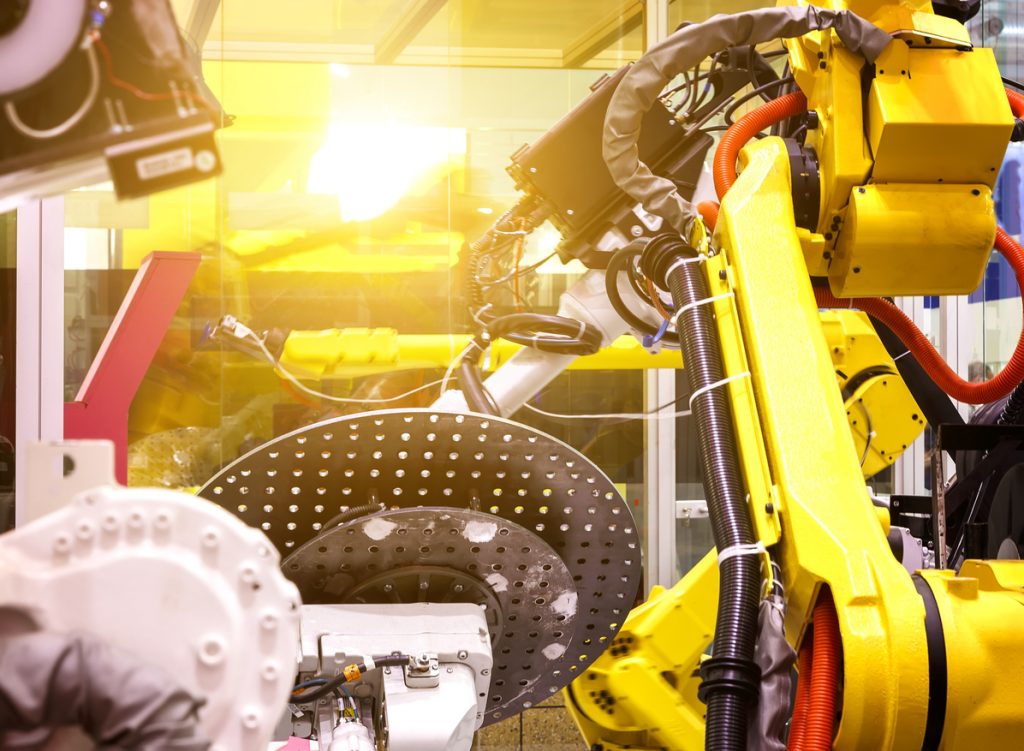 By Jovita Tautkevičiūtė
Robotics4EU is a 3-years-long EU-funded project which advocates for the wider adoption of AI-based robots in 4 sectors: healthcare, inspection and maintenance of infrastructure, agri-food, and agile production. Thus, one of the ways in which Robotics4EU raises awareness about non-technological aspects in robotics is delivering a series of workshops to involve the research community, industry representatives and citizens.
The workshop "Boosting innovations and maximising societal impact. Role of Digital Innovation Hubs (DIHs) in I&M Robotics" which took place on the 23rd of February, 2022 analysed the role and contribution of Digital Innovation Hubs (DIHs) to the widespread adoption of robotics in society. How can they enhance the implementation of robotics by SMEs and startups into their daily operations? How can they help to close the knowledge gap of non-technological issues of robotics in Inspection & Maintenance (I&M)?
These questions were analysed by five experts: Ebert von Vonderen, Ladislav Vargovcik, Maria Roca, Roi Rodriguez de Bernardo and Christophe Leroux, during the presentations and panel discussions of the workshop.
Digital Innovation Hubs
What is Digital Innovation Hub (DIH) and what role does it play? Ebert van Vonderen & Ladislav Vargovcik from DIH Robotics Hub Košice explained what DIH is and how it works with various stakeholders: universities, DIH network, SMEs. In general, DIH serves as a bridge between research organizations and industry – technology and services providers, end-users and SMEs. In the case of DIH Robotics Hub Košice, technical faculties of Košice University, Prototyping and Innovation Center established the DIH.
A DIH serves as a one-stop-shop for SMEs to bring their questions. DIHs need to ensure that SMEs have easy access to technology innovation, are provided with relevant services and training for technology adoption. Thanks to the efforts of the RIMA network, DIHs are spread over Europe and interact for I&M possibilities, competencies, and share the available opportunities across Europe.
Why are Robotics DIHs important for SMEs? They tackle many challenges that arise for companies, aiming to boost innovation, enhance and contribute to robotics implementation. Some of the challenges mentioned by Ebert van Vonderen:
High technology levels needed, complex tasks in I&M
High Investments needed
Competition, profitability, ROI (profitability is in many cases a problem)
Ecosystem maturity, differences across Europe
Resistances from communities
Creation of sustainable solutions
An example of DIH Robotics Hub Košice's cooperation with INETEC, high tech company that specialises in robotics, instruments and software was presented. Magic Lancer II – a robot for nuclear inspection, was developed under the cooperation of DIH Robotics Hub Košice.
How to enhance the uptake of technology?
Christophe Leroux, representing RIMA (Robotics for Inspection & Maintainance) Network explained that RIMA Network connects and inspires key stakeholders in I&M robotics and aims to accelerate innovation and uptake of robotics between these stakeholders. Its main purpose is to help digitalise European Industry. Even though the market is estimated with a huge potential for innovation (450 bn EUR/year), the bottleneck is the adoption of robotics to market – no real connection between industry and research organisations.
RIMA Network directs its efforts to establish a network of DIHs (currently, it connects 13 DIHs), focussing on robotics in I&M, fund SEMs to support experimentation, set up courses to facilitate the uptake of technologies and develop new skills, and inform people of funding opportunities for business development.
RIMA network supports SMEs by organising open calls. 15 innovative solutions were supported, with the aim to have a social-economic impact win EU with new products, services, business, established jobs, along with the reduction of costs and risks. RIMA Network provides the following services to SMEs and research organisations:
Advising (on finances, technology)
Proof of Concept
Support for tech transfer
Support for testing
Access to Incubator's
Access to value chain actors
Training and coaching
The market study, providing information to network partners
ICT innovation for manufacturing SMEs
Maria Roca, I4MS Project Manager, presented I4MS (ICT Innovation for Manufacturing SMEs). It is the initiative promoted by the European Commission to foster the digital innovation of manufacturing SMEs in Europe in order to boost their competitiveness in the digital era. The I4MS goal is to contribute to the adaptation of European SMEs to the current digital transformation challenges by funding & mentorship, training and access to physical and virtual technology platforms. I4MS connects a community of 1700 members, 42% of them – SMEs. According to Maria Roca, the organisation has identified that geographical coverage of Europe is uneven and Eastern European countries need to be represented better in the network. Also, there is a gap in SMEs ' understanding of technology advantages and network ability to consider SMEs' interests.
Roi Rodriguez de Bernardo, Program Manager at FundingBox presented the AI4EU platform and funding opportunities for SMEs. AI4EU is a collaborative H2020 Project that aims to:
mobilize the entire European AI community to make AI promises real for the European Society and Economy, and
create a leading collaborative AI European Platform to nurture economic growth.
AI4EU aims to be a catalyst between research and industry. The platform presents available funding opportunities and various tools (research, education, ethics, services).
Speaking of the funding opportunities, Roi set the scene by capturing Europe's position in the global AI market. The AI Business market is emerging worldwide with an estimated growth of the AI market from 40,2% CAGR from 2021 to 2028. The growing focus on AI is also evident in the EU strategy. AI strategy, set by EC offers yearly 1bn EUR funding for a period of 2021-2028, expecting to leverage 20bn EUR investments. The funding is focused on SMEs adopting AI with some cases of funding for startups or technology providers developing AI solutions that could be adopted by SMEs.
Panel discussion
The discussion started with the question of whether the EU can be a powerhouse of robotics in I&M and lead the way in the race with the USA and China, also adhering to our values? It was identified that record-high investment in the industry in 2021 shows that it is possible. Even though the USA and China did not take into account the ethical aspects EU holds, they are starting to develop regulation as well. It seems that the path set by the EU is followed now by other big markets.
Considering ethical or socio-economic aspects of most importance in the field, Maria Roca identified the management of data for SMEs as a bottleneck. The difficulty lies in the hindrances to sharing data with other companies. Further, in the case of AI, ethical aspects are evaluated in all EU funded projects. From the perspective of DIH's provided services, RIMA's representative Christophe Leroux explained that ethical and safety aspects are taken into account in facilitated experimentation. In practice, ethical assessment is conducted for each experimentation, involving experts in the field of ethics. On a daily basis, RIMA's work includes mentorship on ethical issues and guidelines.
The ways of enlarging the networks were also discussed. Maria Roca identified training as a main tool to attract members and showcase what they can achieve in collaboration and participation in their open calls. Networking, as a core business of DIHs, also covers the organisation of local events with experts. Also, collaboration with social scientists was emphasised as crucial in the field of AI. Annelli Rose, representative of the Robotics4EU project noted that interdisciplinary collaboration is in line with the EU priorities, where the change is foreseen to have a breeding ground.
Zooming in to the topic of robotics in I&M the social aspect of adoption was analysed. Christophe Leroux explained that there is attractiveness for robotics adoption to support certain operations because there is not much fear of losing jobs. Robots are seen as supporting their work, for example as deploying robotics in explosive, dangerous and hazardous environments. Robots are not taking away jobs, but taking away the danger. Christophe Leroux also emphasised that there is a growth in the domain of AI robotics in I&M and the main issues are related to trust and safety.
Upcoming workshop
The upcoming workshop on the 23rd of March 2022, 11-14 CET "How to make sure regulation helps and not hinders I&M robotics? Policy issues in Robotics for Inspection & Maintenance". We will discuss how cooperation among regulators and the robotics community can be fostered and what are the most pressing legal challenges for the I&M application area of robotics. We will be investigating how to ensure the accessibility of objective information and enhance the capacity of regulators to comprehend technical aspects, risks and opportunities of robotics in I&M. We hope to leave the workshop with industry insights and specific areas for improvement for the future, which as a project we will continue to explore in our activities. Register here.
tags:
c-Industrial-Automation
---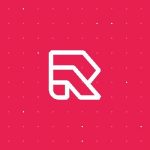 Robotics4EU
is a 3-year-long project funded under the European Union's Horizon 2020 research and innovation programme.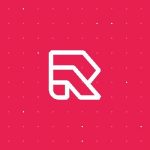 Robotics4EU is a 3-year-long project funded under the European Union's Horizon 2020 research and innovation programme.