Understanding Robotics and Public Opinion:
Best Practices in Public Science Communication and Online Dissemination
IROS Workshop 2013 in Tokyo, Japan
November 7, 9am – 12:30pm
Submission deadline: October 15
Robotics is widely discussed in mainstream media, with headlines that play to both the public's fascination of robots and its fears. As robotics researchers, we have a deep vested interest to be part of this dialogue, and are ideally positioned to demystify robotic technologies, spur innovation, and raise ethical and legal questions that require discussion. 
During this half-day workshop, attendees will:
Learn the basics of science communication.
Review robotics coverage in mainstream media.
Identify key topics in robotics that should be highlighted in the public discourse, and determine how to best drive the discussion.
Speakers and panelists include:
Evan Ackermann, IEEE Spectrum, USA
Peter Asaro, The New School for Public Engagement, USA
Ryan Calo*, University of Washington, USA
Travis Deyle*, Hizook, USA
Dario Floreano, École Polytechnique Fédérale de Lausanne, CH
Sabine Hauert, Massachusetts Institute of Technology, USA
Cécile Huet, European Commission, EU
Andra Keay, Robot LaunchPad & Silicon Valley Robotics, USA
Chris Mailey, Association for Unmanned Vehicle Systems International, USA
AJung Moon*, University of British Columbia & Roboethics Info Database, Canada
Bruno Siciliano, Università degli Studi di Napoli Federico II, Italy
Alan Winfield*, University of the West of England, Bristol, UK
* Online participants
We welcome contributions about robotics in the public discourse (opinions, overviews and examples). Contributions can be made in video, audio or written format (1 page minimum) by October 15 and emailed to: workshop@robotsassociation.org. Select contributors will have the opportunity to give a short presentation during the workshop. In addition, contributions will be published on Robohub as part of a focus series on "Robotics in the public discourse".
Topics of interest include, but are in no way limited to:
Robotics in the media
Public perception of robotics
Overview or discussion about hot topics in robotics (drones, jobs, quality of life, healthcare, education, killer robots)
The role of the scientist in communicating with the public
Best practices in communicating about robotics
Engaging youth and minorities through science communication
Roboethics
We also accept examples of high quality science communication about your own research.
For more information, see:
Workshop website
Video
Call for Papers
Full Program
Organizers:
Sabine Hauert, MIT, USA
Bruno Siciliano, UNINA, Italy
Markus Waibel, ETH Zurich, Switzerland
tags:
c-Events
,
cx-Education-DIY
,
cx-Events
,
cx-Politics-Law-Society
,
IROS
,
science communication
---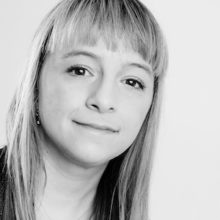 Sabine Hauert
is President of Robohub and Associate Professor at the Bristol Robotics Laboratory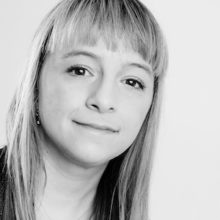 Sabine Hauert is President of Robohub and Associate Professor at the Bristol Robotics Laboratory