2nd Annual Northeast Robotics Colloquium (NERC)
Harvard University, Cambridge MA
Sunday October 6, 2013
Submission/Registration Deadline: October 1, 2013

The Northeast Robotics Colloquium brings together robotics practitioners from academia and industry in the northeastern United States in an effort to support the growth of the robotics community in this region. Part research meeting, part networking and job-fair event, and part showcase for established and up-and-coming robotics companies, the event will be hosted by Harvard University this year.
Invited speakers include:
Call for demos and posters
In addition to the invited talks, the colloquium will feature an extensive poster/demo session intended to foster discussion on the recent developments in robotics from both academia and industry. Due to the overwhelming success of last year's interactive sessions, organizers are inviting posters/demos from both academia and industry this year.
See the Colloquium webpage for submission guidelines.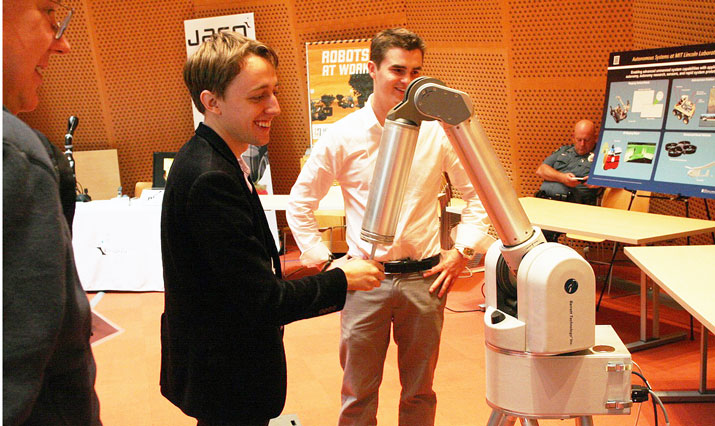 Organizers
Karthik Dantu, University of Buffalo
Richard Moore, Harvard
Kirstin Petersen, Harvard
Yigit Menguc, Harvard
Daniel Vogt, Harvard
[Photo credit: Ariel Anders]
tags:
c-Events
--- Robohub Editors