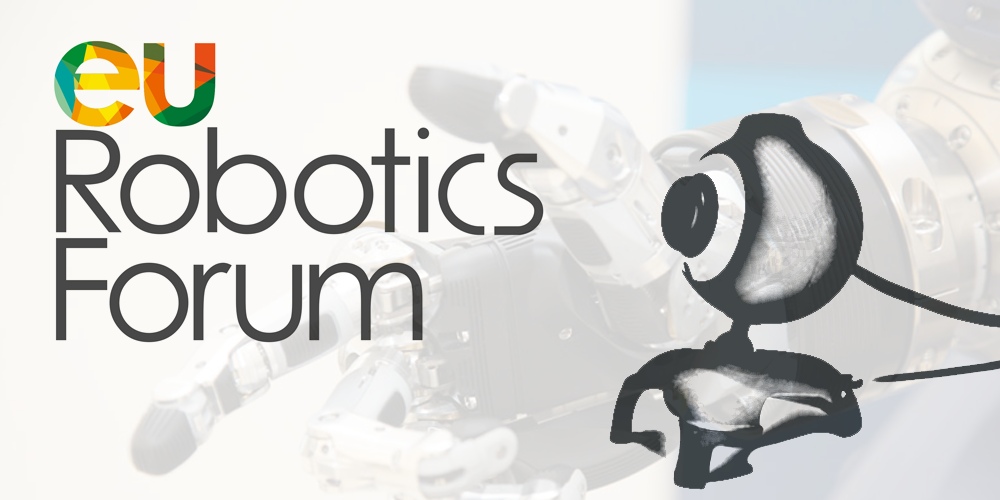 The sixth edition of the European Robotics Forum brought together at least 600 scientists, companies, and robotics officials. We were there to capture pitches for the latest wave of robotics projects funded by the European Commission under Horizon2020. We asked roboticists about the big picture behind their project, the challenges ahead, and the desired outcome.
This is the second part of a three-part series, check out the first five videos here.
You can also read about all the approved projects here.
---
FLOBOT
Title: Floor Washing Robot for Professional Users
Duration (months): 36
Presenter: Thomas Moerwald, Technische Universitaet Wien, AT
Partners: Cyprus Research And Innovation Center Ltd, CY | Fimap Spa, IT | Robosoft Services Robots, FR | University Of Lincoln, UK | Technische Universitaet Wien, AT | S.s.c. Societa' Sviluppo Commerciale, IT | Manutencoop Facility Management Spa, IT | Ridgeback S.a.s. Di Paolo Barattini & C., IT | Groupe Services France, FR
---
RETRAINER
Title: REaching and grasping Training based on Robotic hybrid AssIstance for Neurological patients: End users Real life evaluation
Duration (months): 48
Presenter: Maria Bulgheroni, Ab.Acus srl, IT
Participant: Ab.Acus srl, IT | Politecnico Di Milano, IT | Technische Universitaet Wien, AT | Ecole Polytechnique Federale De Lausanne, CH | Otto Bock Healthcare Products Gmbh, AT | Congregazione Delle Suore Infermiere Dell Addolorata, IT | Asklepios Klinik Alsbach Gmbh, DE | Technische Universitaet Berlin, DE | Hasomed Hard-und Software Fuer Medizin Gesellschaft Mbh, DE
---
WiMUST
Title: Widely scalable Mobile Underwater Sonar Technology
Duration (months): 36
Presenter: Giovanni Indiveri, Università del Salento, IT
Partners: ISME (Inter-university Center of Integrated Systems for the Marine Environment), IT | Associacao Do Instituto Superior Tecnico Para A Investigacao E Desenvolvimento, PT | Cintal – Centro Investigacao Tecnologica Do Algarve, PT | The University Of Hertfordshire Higher Education Corporation, UK | Evologics Gmbh, DE | Graal Tech Srl, IT | CGG, Fr | Geo Marine Survey Systems Bv, NL | Geosurveys – Consultores Em Geofisica Lda, PT
---
AEROARMS
Title: AErial RObotic system integrating multiple ARMS and advanced manipulation capabilities for inspection and maintenance
Duration (months): 48
Presenter: Anibal Ollero, Universidad de Sevilla, SP
Partners: Universidad De Sevilla, ES | Deutsches Zentrum Fuer Luft – Und Raumfahrt Ev, DE | Centre National De La Recherche Scientifique, FR | Consorzio Di Ricerca Per L'Energia e Le Applicazioni Technologiche Dell'elettromagnetismo, IT | Fundacion Andaluza Para El Desarrollo Aeroespacial, ES | Tüv Nord Systems Gmbh & Co. Kg, DE | Universitat Politecnica De Catalunya, ES | Elektra Uas Gmbh, DE | Alstom Inspection Robotics Ag, CH | Sensima Inspection Sarl, CH
---
All the #ERF2015 videos can be found here.
tags:
c-Events
,
ERF2015
,
EU
,
European Commision
,
Horizon2020
---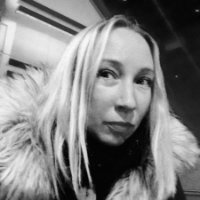 Adriana Hamacher
Associate Editor at Robohub and the UK's Knowledge Transfer Network and a contributor to Economist Insights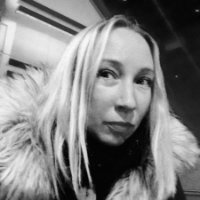 Adriana Hamacher Associate Editor at Robohub and the UK's Knowledge Transfer Network and a contributor to Economist Insights
--- Robohub Editors