On March 11, 2011, a tsunami and earthquake struck Fukushima Dai-ichi energy plant causing a major disaster. Since then emergency services have deployed robots to inspect the area and collect data. Some robot surveys were successful while others failed, underlining the pressing need to advance the state-of-the-art in autonomous robots for disaster response. Further research is necessary, and so is testing in realistic environments. Shinji Kawatsuma, from the Japan Atomic Energy Authority (JAEA), urged in his outstanding talk in euRathlon 2013: "Don't build robots, build robot systems". And this is what euRathlon 2015 is all about: testing the capabilities of robot systems in realistic mock emergency-response scenarios.
euRathlon is an outdoor robotics competition funded by the European Union with a focus on realistic cooperative search and rescue response scenarios for land, sea and air robots. Inspired by the 2011 Fukushima accident, the euRathlon 2015 Grand Challenge can only be met when these three domains of robotics are working cooperatively. Previous single-domain euRathlon competitions focussed on land (2013), sea (2014). These, alongside team building workshops, and have been building up to the 2015 Grand Challenge, where the overall aim is to advance the state-of-the-art in heterogeneous teams of autonomous vehicles. Multi-disciplinary and multi-organisational teams of students and engineers will survey the scene, collect data, search for missing workers, identify critical hazards, and more, all in a race against the clock. Of the sixteen teams that have qualified for euRathlon 2015, ten will participate in the Grand Challenge (sea, land and air) creating a total of 6 multi-domain teams.
The scenarios
The euRathlon 2015 Challenge will be held in the area surrounding the Tor del Sale building, and in the Enel-owned thermal power plant sheltered harbour.
Although competing robots will face mock scenarios, the environmental conditions and difficulties are intended to be as realistic as reasonably possible, and the success criteria will reflect straightforward end-user priorities such as task completion and minimal intervention with the robots.
Three different types of scenarios have been defined:
The Grand Challenge: a three-domain air, land and sea scenario, which comprises three missions.
Sub-Challenge: two-domain scenarios; each is a combination of two trials.
Trial: single-domain scenarios.
The scenarios will begin with the six Trials (2 land, 2 sea and 2 air), move on to the three Sub-Challenges (land + air, sea + air, land + sea), and finish with the Grand Challenge. The euRathlon Grand Challenge main goal is task fulfilment, but autonomy and cooperation between domains are also essential for achieving the mission objectives – to search for missing workers, conduct an environmental survey, and stem a leak – within the allocated time.
Drafts of the scenarios, competition rules and the scoring/benchmarking schema were published in advance for teams to comment. However, detailed descriptions of the scenario setups, for instance the location of blocked doors or missing workers, have not been given to teams because such details would not be known ahead of time in a real life scenario.
The teams
As in previous euRathlon events, teams were required to undertake a qualifying process to prove that their vehicle(s) would be able to cope with the scenarios. The teams were asked to write a Scenario Application Paper (SAP) for each of the scenarios they were planning to enter. In the SAPs they describe their robot(s) and explain how they plan to address the technical challenges for each specific scenario. A technical advisory board reviewed the SAPs and checked that the proposed solutions were realistic.
The 16 teams participating in the euRathlon 2015 Challenge are:
Which teams will successfully address the Grand Challenge? Don't miss the updates starting this week.
For pictures and more information about the teams visit: http://www.eurathlon.eu/index.php/compete2/teams2015/
tags:
c-Events
,
cx-Exploration-Mining
,
cx-Mapping-Surveillance
,
cx-Military-Defense
,
cx-Research-Innovation
,
euRathlon
,
euRathlon 2015
---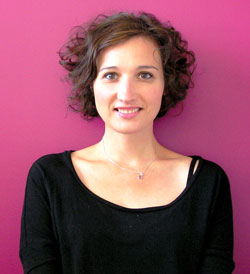 Marta Palau Franco
is an electronics engineer, oceanographer and project officer at euRobotics aisbl.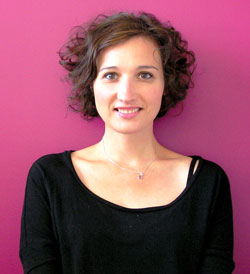 Marta Palau Franco is an electronics engineer, oceanographer and project officer at euRobotics aisbl.