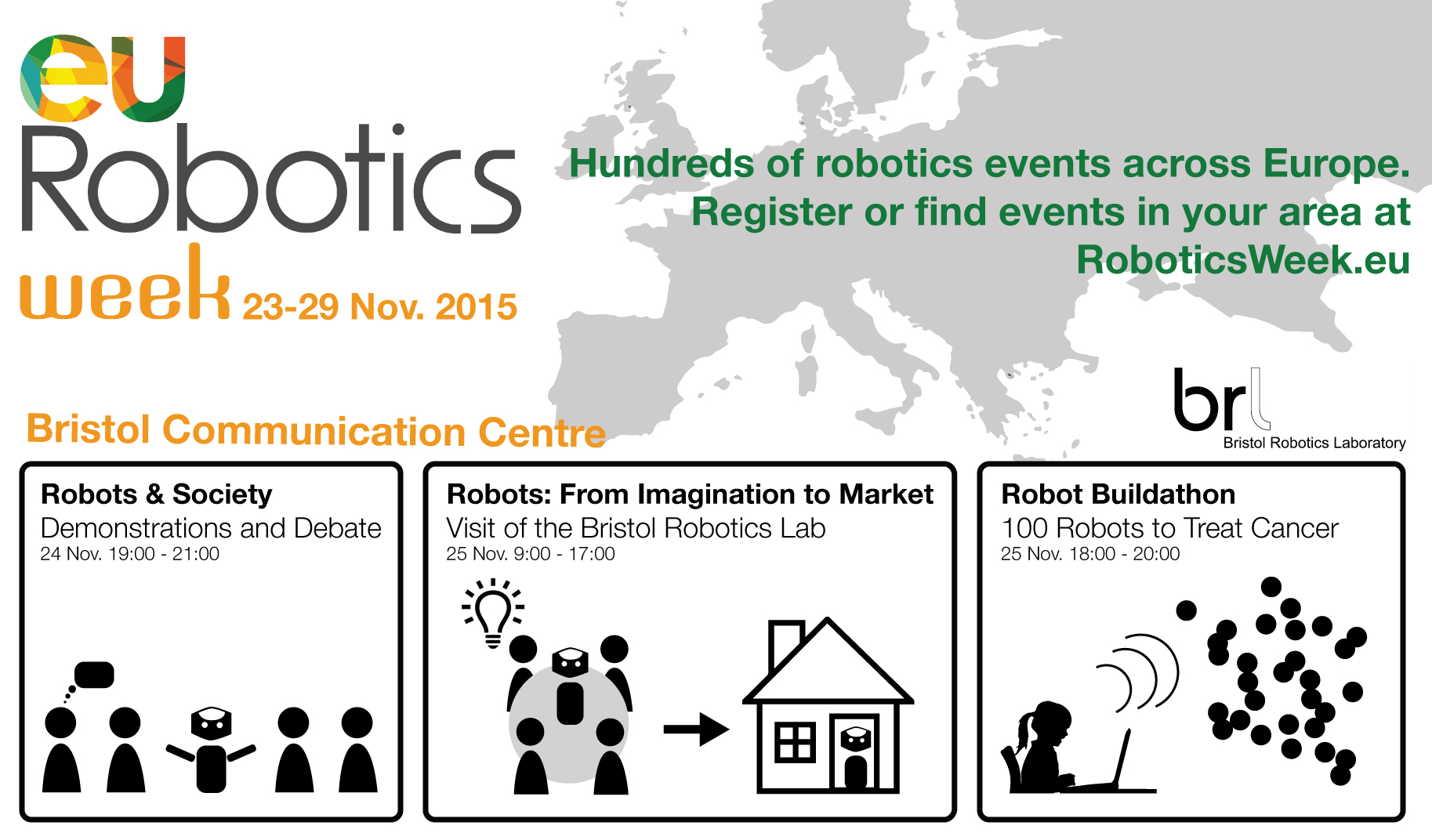 The European Robotics Week, organised by euRobotics AISBL and taking place Nov 23-29 2015, brings together hundreds of robotics events across Europe. Over the past five years, the event has attracted over 200,000 robot enthusiasts of all ages. The week aims to connect the robotics community to the public, and engage kids in fun and educational activities. You can register and view all the events here, or follow the latest on social media #ERW2015.
This year, the heart of the European Robotics Week is Bristol UK and the Bristol Robotics Laboratory, which will host public events exploring robots and society. Over two days, the public will hear a debate with leading European and UK experts, participate in a full-day workshop on translating latest research in robotics to market, and have the opportunity to bring their kids to the science museum to help researchers build 100 robots to "treat cancer".
Additional information about the Bristol events and free registration can be found below. Robohub will also be on site to help with coverage and organisation, so stay tuned!
Robots & Society Night
Tuesday 24 November
19:00 – 21:00
Free registration
The "Robots & Society Night" will serve as the official launch of the EU Robotics Week. The evening will start with a live demonstration of a Nao robot avatar directed by Dr. Paul Bremner from the Bristol Robotics Laboratory, and will continue with an in-depth debate with key experts from Europe and the UK about the role of robots in society.
Robots: From Imagination to Market
Wednesday 25 November
9:00 – 17:00
Free registration
The "Robots: From Imagination to Market" event aims to bridge the gap between cutting-edge research in academia and the vibrant robotics startup ecosystem.
Starting with an introduction to robots in science fiction, we will dive into the latest state-of-the art research, hear from up-and-coming startups, and learn from successful companies. Additional highlights will include a tour of the Bristol Robotics Laboratory, an overview of legal and ethical questions, and a panel discussion on how to go from imagination to market.
Robot Buildathon
Wednesday 25 November
18:00 – 20:00
Free registration
At the Robot Buildathon, kids from 5 to 15 years old will help researchers build 100 robots to treat artificial cancer cells. They will also interact with researchers, educators, and students at four robot stations throughout the museum. Stations will showcase a swarm of 200 coin-sized robots, Thymio and TiddlyBot robots they can program, and the latest robots from the Robogals team from Digimaker and the University of Bristol.
Are you running a European Robotics Week event? Make sure you register your event with EU Robotics and check what else is happening in your region. An overview of events will be provided early November.
tags:
c-Events
,
ERW15
,
EU Robotics
,
European Robotics Week
---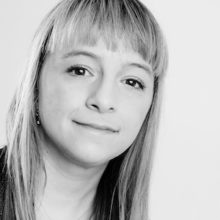 Sabine Hauert
is President of Robohub and Associate Professor at the Bristol Robotics Laboratory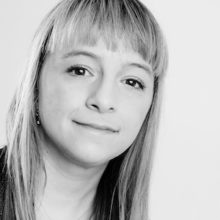 Sabine Hauert is President of Robohub and Associate Professor at the Bristol Robotics Laboratory