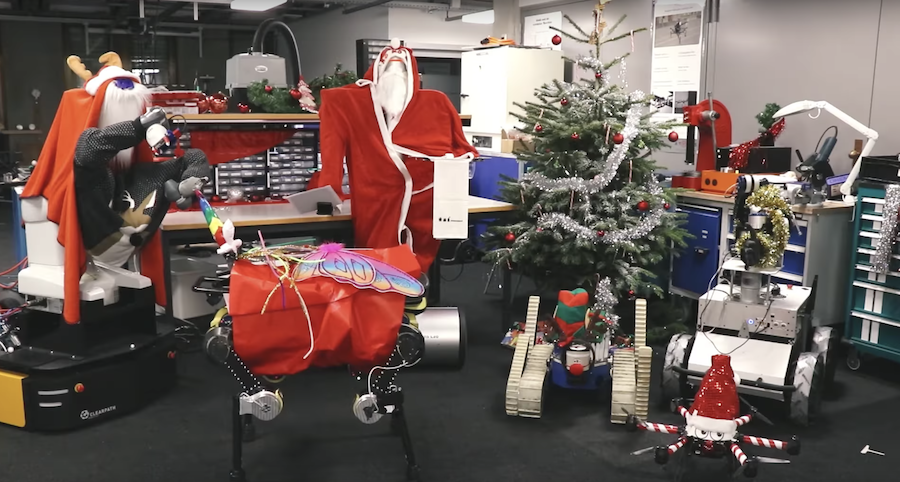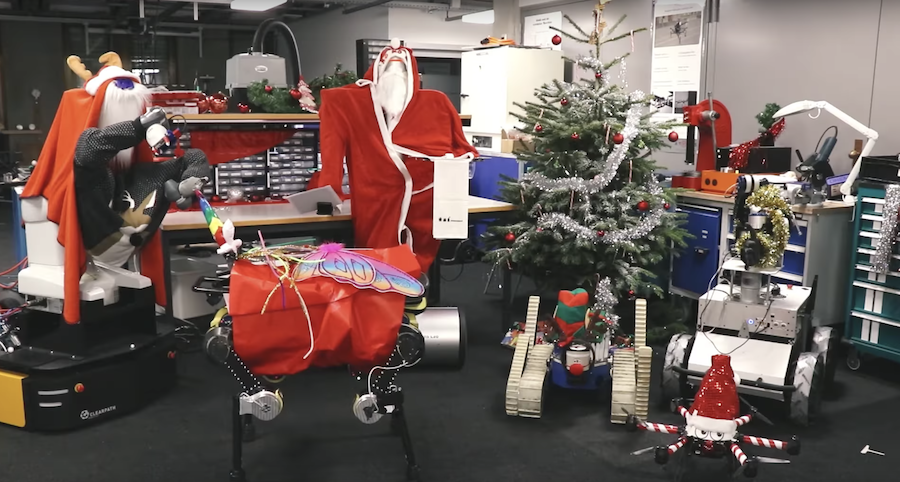 Happy holidays everyone! Here are some more robot videos to get you into the holiday spirit.
Have a last minute holiday robot video of your own that you'd like to share? Send your submissions to editors@robohub.org.
---
"The Wish – Autonomous Robotics Christmas Lab 2017" by the Autonomous Systems Lab, the Robotic Systems Lab and the Vision for Robotics Lab, ETH Zurich
---
"Christmas Video 2017" by Reconfigurable Robotics Lab – EPFL
---
"Home Holiday Video" by The GRASP Lab, UPenn
---
"Happy Holidays" by PAL Robotics!
---
"Merry Christmas from Franka Emika's robot Panda and the adorable kitten!" by Franka Emika
---
"Happy Holidays" by Rethink Robotics
---
"A Meka Christmas" by Reach Robotics
---
"Happy Holidays" by FANUC America Corporation
For more holiday videos, check last week's posts: Part 1 and Part 2.
--- Robohub Editors