IEEE International Conference on Robotics and Automation (ICRA) has given many opportunities over the years for researchers, industries, students and the enthusiasts to network and collaborate. In a similar fashion, this year in 2022, there were great number of opportunities to involve and engage as well including networking events.
A week before the conference, IEEE Robotics and Automation Society, Women in Engineering (RAS WiE) organized a free virtual event for the enthusiasts from the robotics research field to learn and discuss the aspects of Becoming a Plenary/Keynote Speaker in an International Robotics Conference. Three extraordinary robotics researchers, Dr. Vandi Verma, NASA Jet Propulsion Laboratory, USA, Dr. Katherine Kuchenbecker, Director, Haptic Intelligence Department, Max Planck Institute for Intelligent Systems, Germany and Prof. Lydia Kavraki, Greek-American computer scientist, the Noah Harding Professor of Computer Science, a professor of bioengineering, electrical and computer engineering, and mechanical engineering, Rice University discussed their career paths, opportunities and difficulties they've faced along their journey as a woman in engineering, mentoring, STEM promotion and work-life balance. The panelists also shared their invaluable personal experience and discussed the importance of learning together. The event was remarkable.
There were a lot of in-depth discussions duing the workshop. We discussed the importance of practicing a talk as a way of respecting the audience during conferences, advocating for others as we never know who out there is reflecting themselves on us and that how if we have no paper rejected, we are probably playing it too safe. Further, we also discussed about finding one's niche and being the best at it. The idea of an aliveness detector was extra-ordinary. The concept behind the aliveness detector is that it is described as the key to understand why you like what you like, or what makes you feel alive, and having the curiosity to explore and connect your questions to the known knowledge. The workshop ended with other researchers and participants introducing themselves to the audience and thereby getting both exposure and growing network.
While I couldn't make it to in-person networking events, the following networking events were hosted and turned out to be a tremondous success indeed.
Social Hour Hosted by the RAS Student Activities Committee
US Black in Robotics (BiR)
RAS Women In Engineering (WIE) Networking Apéro Event on The Benefits of Diversity in Research Teams
ICRA Welcome Reception
ICRA 2022 Dinner Reception
RAS Booth at ICRA
tags:
c-Events
,
icra2022
---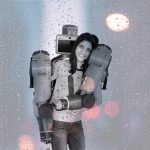 Ahalya Ravendran
is a doctoral student at the Australian Centre for Field Robotics, The University of Sydney, Australia.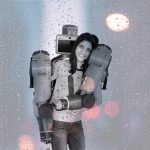 Ahalya Ravendran is a doctoral student at the Australian Centre for Field Robotics, The University of Sydney, Australia.