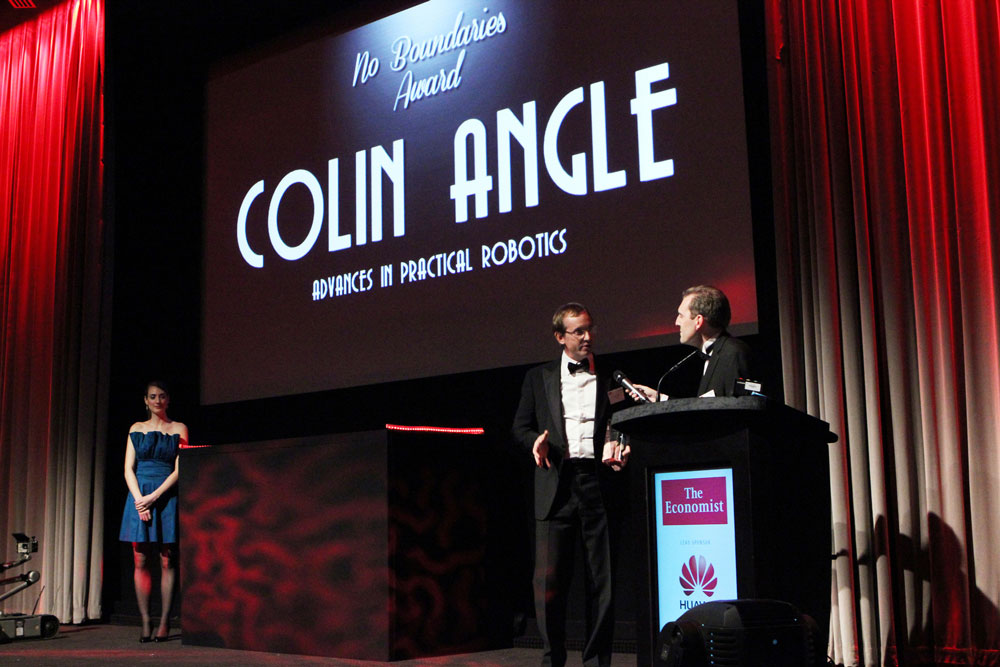 Earlier this week, the Economist held its Innovation Awards in London. In the "No Boundaries" category — created for technology-based products or services that don't fit neatly into the usual categories — co-founder and CEO of iRobot was recognized for his role in advancing practical robotics. Though iRobot is probably best known for the Roomba vacuum, it also produces tactical mobile robots for defence, including the Packbot and the 710, which were used to collect data and determine radiation and temperature levels inside the Fukushima nuclear plant after a tsunami caused a near-meltdown there in 2011.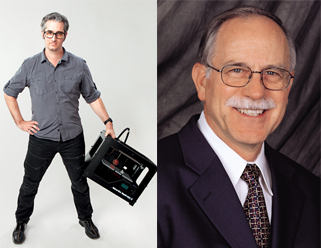 In the "Consumer Products" category there were two winners, both key figures in the 3D printing world. Chuck Hull, the co-founder and CTO of 3D Systems, was recognized for his role in pioneering 3D printing technology. He is credited by many as the father of 3D printing and holds a 1986 patent describing the a device for stereolithography. MakerBot co-founder and CEO Bre Pettis was also named for his role in popularizing the technology. MakerBot's simple, low-cost design first garnered attention in the DIY/hobbyist community; it now holds 30% of the 3D printing market. In August 2013, MakerBot merged with 3D printing company Stratasys in a $403m deal.
Last year's winners include Elon Musk of SpaceX for his pioneering work in private space transportation and Yit Ming Chiang of MIT for his work on self-assembling batteries.
tags:
c-Events
,
Colin Angle
,
Cuck Hull
,
Economist Innovation Awards. Bre Pettis
,
MakerBot
---
Hallie Siegel
robotics editor-at-large
Hallie Siegel robotics editor-at-large