Lil'Bot Kickstarter campaign: Arduino-compatible balancing robot
by
John Payne
20 May 2014
---
share this: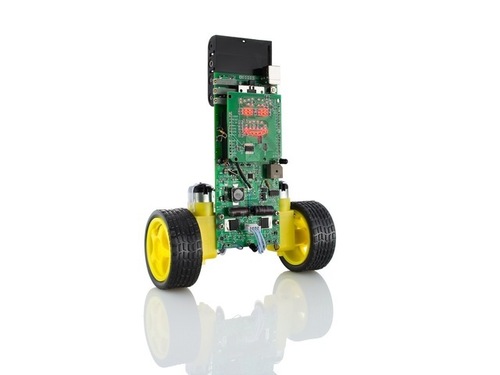 A low-cost, open-source, Arduino-compatible balancing robot for learning, hacking and delight.
Features
Arduino Uno compatible, programmable through the USB
Can be programmed using Linux, OS X, and Windows computers.
Front, right and left obstacle detection using IR LEDs
Edge detection using an IR LEDA
Buzzer plays musical tones and astromech droid sounds.
Wheel encoders for precise odometry-based control
Open-source hardware and software
John Payne's insight:
At Robohub, we receive everything from junk-mail to notices regarding the coolest projects imaginable. Lil'Bot is a prime example of the latter category, and I'm pleased to be able to help raise the project's profile a notch.
See on www.kickstarter.com
---
John Payne
---