During a very busy September of travel, I let a number of important stories fall through the cracks. The volume of mainstream press articles on Robocars is immense. Most are rehashes of things you have already seen here, but if you want the fastest breaking news, there are now some sources that focus on that. Here I will report the important news with analysis.
Google's Hire
Earlier we learned that Google restructured itself and put the car project in the new Alphabet Holding company. Google also hired John Krafcik to lead the project. Krafcik is a car industry veteran from Hyundai, Ford and Truecar — but what's interesting is that he's been announced as "CEO," which strongly implies that the project will be spun out as a subsidiary as I suspected, with freedom to be its own c   ompany. Chris Urmson has led the project since Sebastian Thrun moved on to Udacity, but the bulk of the work has been engineering, which Chris will continue to lead. This is a good move, as one person probably should not do both jobs. (Chris did do a great job on the recent 60 minutes, though.)
Google continues to state it does not wish to be a carmaker, and that it will work with existing carmakers.
Mercedes and BMW not selling cars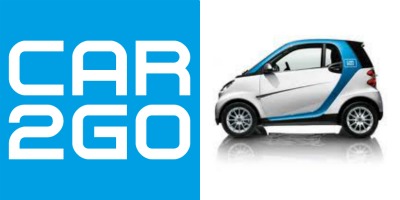 Perhaps the biggest news comes in announcements from both BMW and Mercedes that they plan to investigate selling rides instead of cars. They both own large car-sharing systems (DriveNow and Car2Go, respectively) that rent cars one way by the minute, but while they are large for the industry, they are tiny portions of these companies. However, the idea that these companies (with a century of being about selling cars and nameplate luxury to consumers who drive away in them) can think seriously of being like Uber is a sign that we're in the 21st century. BMW and Mercedes are not idiots — they have always known this was a potential business plan. The hard part at a big company is having the guts and leadership to turn the company 90 degrees if it needs to be done.
Mercedes prototype has the name "Car2Come" — a car that delivers itself to you and you drive it. They understand that name doesn't really sound that great in the US market. :-) Longtime readers will recognize this as similar to what I called a whistlecar in 2007.
Apple clues keep showing up
Apple refuses to say anything, but little clues keep emerging, including records of Apple's request to use an old military base converted into a robocar test track in Northern California. They are also talking to the DMV's crew about robocars. Other leaks suggest with certainty that Apple project Titan is building an electric car (due in 2019) and that making it self-driving is on the table, but not the #1 priority.
Uber expands
After Uber raided some of the top people from CMU's robotics labs (it should be noted that Chris Urmson and Sebastian Thrun also came out of that lab) they have been donating money back to fund more research inside the school, and also at the University of Arizona.
Uber remains one of the biggest game-changers out there. Aside from their money and unconventional thinking, and of course the world's #1 brand in selling rides, Uber also has the easiest path to collecting vast volumes of driving data at low cost, and data are important.
Toyota and Honda make announcements
Except for Nissan, the Japanese have been surprisingly behind, but now Honda has finally made some serious steps toward getting permits for California, and Toyota has announced new projects and are saying that their cars will be driving the public around at the 2020 Olympics in Tokyo (2020 is a popular goal among automakers).
Some other companies have also joined the game, such as Citroën, which had a car drive to the recent ITS World Congress in Bordeaux.
Shuttles
In the Shuttle business, Navia is back as the Navya, and the new vehicle is more enclosed, as shown in the video above. Many other private campus shuttle projects are heating up around the world, including Citymobil2. Easymile (also from France) is setting up a pilot project in the Bay Area and shuttle projects are underway in many labs and towns around the world. (Disclaimer: I am discussing involvement in one of them, which I will talk about later.)
The news goes on
The volume of news stories shows why Gartner put robocars so high on their hype cycle. I have not covered a lot of other news, including:
New states, provinces and countries passing new laws or enabling testing. Even my own home province of Ontario.
The creation of new test tracks and facilities — these are useful but as news they are mostly PR
Other shuttle and bus projects
Lots of "connected car" distractions
Yet more trolley problem articles
Trucks (I should cover those more later)
Jaguar/Land Rover's project
This post originally appeared on robocars.com.
tags:
autonomous driving
,
c-Automotive
,
robocars
---

Brad Templeton, Robocars.com
is an EFF board member, Singularity U faculty, a self-driving car consultant, and entrepreneur.

Brad Templeton, Robocars.com is an EFF board member, Singularity U faculty, a self-driving car consultant, and entrepreneur.