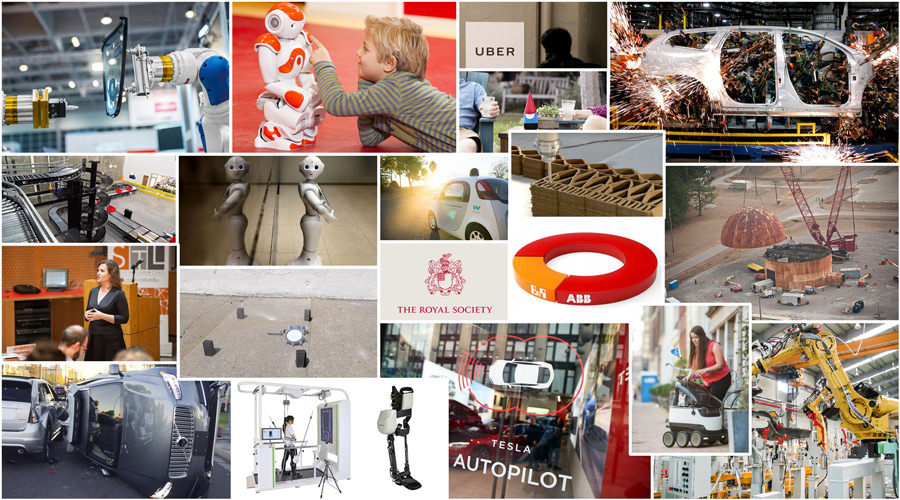 **Editor's note: Due to yesterday's May bank holiday in the UK, we're posting the April Digest one day late.** A quick, hassle-free way to stay on top of robotics news, our robotics digest is released on the first Monday of every month. Sign up to get it in your inbox.
Robots and jobs: It's complicated
The debate around robots and jobs has been going for years. It received renewed attention again this April when the Robotics Industries Association (RIA) published a new White Paper saying that 8 in 10 manufacturers are struggling to find skilled workers. Far from suggesting that robots are replacing human workers, the paper suggests that up to 2 million job vacancies in the sector will go unfilled in the US alone in the next 10 years.
But there's a counter-argument to this debate, with many fearing that robots are taking more jobs, particularly unskilled jobs than they create. But according to the International Federation of Robotics (IFR), less than 10% of roles could really be fully automated – all others will actually require humans and robots to work together.
Whatever side of the argument you're on, automation is happening. For example Boxed, an e-commerce retailer, just purchased a bunch of iBots to support the picking process in its warehouses. Instead of losing their jobs, the company's human 'pickers' will all be retrained to work with the robots, their roles changing so that instead of having to retrieve the items themselves, the pickers will be telling the robots what to get.
Unfortunately, not every employer will be as keen to keep and develop their workforce in light of increasing automation. And there is some evidence that, particularly for blue-collar workers in the manufacturing industry, there will be job losses. Curiously, it was predicted this month that women will be less affected by increased automation – at least in the short term. The reason for this is simple: roles that are currently threatened by automation are mainly in the manufacturing and transport industry – which mostly dominated by men. Jobs in healthcare, education and other sectors are harder to automate.
But as we said earlier, it's not all bad news and there will be increasing need for humans and robots to work together. That includes human-AI collaborative working. This can be particularly useful when it comes to dangerous jobs, such as in the nuclear industry and disaster relief, where artificial intelligence and humans collaborate together to control a remote robot.
---
The rise of 'clever' robots?
Artificial intelligence and machine learning are, of course, incredibly powerful tools to make robots more useful. But the way in which AI-technologies are developed and used is critical. In the UK, the Royal Society published a report this month calling for "careful stewardship" to ensure advances in machine learning benefit everyone in society and encouraging research that focuses on public confidence, rather than just technical developments.
To demonstrate how AI is already affecting our daily lives, the Royal Society published an interactive infographic: "Machine learning in the world around you". And the UK's Pension watchdog revealed that it has built a machine-learning tool to monitor pension schemes and flag those that may be in breach of its guidelines.
---
Self-driving revolution
Another area where AI is starting to infiltrate our daily lives is self-driving cars, as several companies are getting ready to move their vehicles onto public roads. After years of testing, Google's autonomous vehicle spin-off Waymo is now inviting the public to have a go at riding its self-driving cars; Apple put in an application for self-driving care test plates and is going to train experts in driverless vehicles; and in the UK, a consortium of British companies announced that they are planning to test their fleets on London and Oxford roads in 2019.
With autonomous cars set to share the roads with human drivers in the foreseeable future, it is no surprise there are going to be some issues. The crash of an Uber car in driverless mode this month illustrated this once again. While a human driver was legally to blame for the crash, it sparked a debate about safety, regulation and data sharing. But regulation of robotics is a complex and tricky area that still needs to address key issues before there's a modernised legal system that is truly appropriate for humans, robots and other new technologies.
Meanwhile, a fifth senior leader quit his job at Uber for as yet unknown reasons, and Tesla is facing a lawsuit over their vehicles with a semi-autonomous driving system, which three owners say aren't functional or safe.
---
Business & Finance
A substantial robot business deal in April with ABB's acquisition of Austrian manufacturer B&R (Bernecker & Rainer) for an amount that rumoured to be close to $2 billion. The deal is set to complete in the summer and will strengthen ABB's position in factory automation.
In other finance news, MIT's Computer Science and Artificial Intelligence Laboratory (CSAIL) announced a collaboration with industry partners to create functional human-like systems through machine learning.
Frank at The Robot Report also summarised other acquisition and funding news from earlier this year.
---
Meanwhile in the lab…
Researchers and engineers have been busy this month with some cool stuff. One group in China built a soft robot fish that can swim just like a real one, NASA has come up with a shape-shifting origami robot and Toyota launched a rehab robot rental service.
And that's not all. A start-up called RightHand Robotics developed a dexterous new robotic gripper that uses machine learning to enable it to pick up a variety of objects – sharing its new 'knowledge' with others via a hive mind in the cloud. And Tecnalia in collaboration with the Institute for Advanced Architecture of Catalonia (IAAC) has developed a 3D printing robot that can print a small house and at the same time monitor if its work is drying.
---
April Fools?
This wouldn't be a proper robot digest for April if we didn't bring you a selection of the tech-related April Fools pranks the robotics world had to offer. This year, they included Google windmills, tattooed train tickets, and a cash-printing phone.
But in an interesting twist, pizza giant Domino's April fool's gag from 2015 is now set to become a reality. Two years ago the company jokingly announced its Domi-No-Driver campaign, but this year (just a few days before April Fools), they announced that they'll soon be starting robot pizza deliveries in Germany and the Netherlands.
---
Spring events: Recaps
To finish off this month's digest, we had a look back at all the awesome robotics events over the spring.
At Automate 2017, established industry leaders and innovate start-ups met for the Launchpad competition in which eight budding entrepreneurs competed for a $10,000 prize and a chance to make it big. Appelix, a robotic system designed to protect human workers, took the prize, with honourable mentioned for Kinema Systems and SAKE Robotics.
Also, this spring, the 2017 Silicon Valley Robot Block Party and event hosted as part of the US National Robotics Week, attracted more than 1,000 robot enthusiasts and set a new record for attendance. And in Europe, the European Robotics League celebrated a successful first season and started preparations for the 2017/2018 tournaments later this year.
Meanwhile, in Nigeria, 160 public and private school students competed in the country's First Lego League Competition, which aims to introduce children to science and technology. The event was sponsored by the Australian and US Embassies in Nigeria and focused on the relationship between people and animals.
Last but not least, World Book Day 2017 on 23rd of April was a day to celebrate books and reading. To join in the fun, Robohub published a list of 20 great robot-related books to inspire children and teenagers.
Missed any previous Digests? Click here to check them out.
---
Upcoming events for May – June 2017
AUVSI Xponential: May 8-11, Dallas, TX.
Connected & Autonomous Vehicles: May 15-18, Santa Clara, CA.
Innarobo: May 16-18, Paris, France.
ICRA 2017: May 29-June 03, Singapore.
Intelligent Ground Vehicle Competition: June 2-5, Rochester, MI.
CES Asia: June 7-9, Shanghai, China.
Unmanned Cargo Ground Vehicle Conference: June 13-14, Maaspoort, Venlo, The Netherlands.
Autonomous machines world: June 26-27, Berlin, Germany.
RoboUniverse: June 28-30, Seoul.
tags:
Robohub Digest
---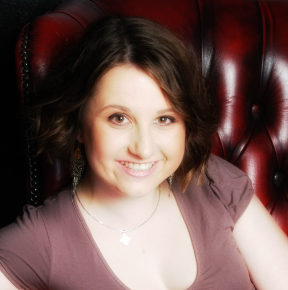 Jana Witt
is the Presenter for the ROBOTS Podcast, and is one of Robohub's UK correspondents.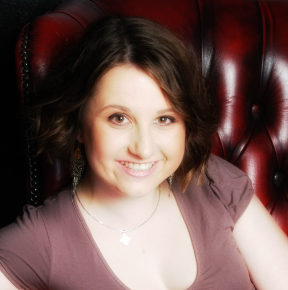 Jana Witt is the Presenter for the ROBOTS Podcast, and is one of Robohub's UK correspondents.
---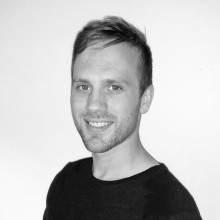 Alex Kirkpatrick
is a passionate writer and science communicator...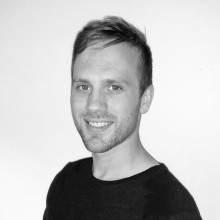 Alex Kirkpatrick is a passionate writer and science communicator...
---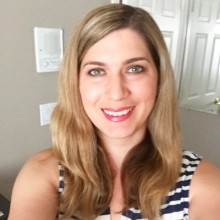 Kassie Perlongo
Kassie is the Managing Editor at Robohub.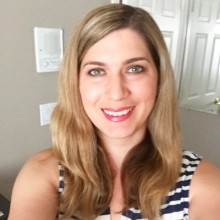 Kassie Perlongo Kassie is the Managing Editor at Robohub.