A quick, hassle-free way to stay on top of robotics news, our robotics digest is released on the first Monday of every month. Sign up to get it in your inbox.
Celebrating success through collaboration
June was a time for celebrations in the US, as this month marked the fifth anniversary of the National Robotics Initiative – a collaboration of multiple US agencies who promote the development and use of robots that work alongside, or collaboratively, with humans. Since its inception, the Initiative has provided funding for fundamental research and contributed to major developments in robotics technology, so its fifth anniversary is certainly reason for celebrations. But it wasn't the only US collaborative to shout about this June as the White House is running a series of workshops and plans the creation of a new collaborative interagency working group on AI to investigate and promote the use of this technology for the social good.
Meanwhile in Europe, ROBOTT-NET, an EU-funded robot technology transfer partnership, was created to provide support and expertise for companies who want to use or develop robots.
And while we're on the topic of collaboration, Robohub would like to congratulate the winning team of the Airbus Shopfloor challenge this year. The team (officially a Japanese team despite none of the members being from Japan) was made up of researchers from all over the world, who worked together to create a precision drilling robot. We say: well done!
Acquisition, competition and automation
With all the collaborations and friendly celebrations going on, it's easy to forget that robotics is also a competitive industry, but we were reminded of that by car giant Toyota's move to purchase not one but two companies from Google this month: Boston Dynamics as well as Japanese start-up Shaft. While the deal hasn't been made just yet, the offer on the table is certainly impressive.
Recent acquisitions made by Chinese investors, who seem to snap up many of the leading international robotics companies (including Gimatic and KraussMaffe Group), are also a sign that the global interest in robotics is huge. And some in Germany and Belgium have now voiced concerns over another bid by the Chinese, this time, to purchase German robot maker Kuka. In late June, Chinese Midea made a $2.5 billion bid up to 49% (instead of a full takeover) for Kuka.
The field is definitely booming, highlighted this month by the International Robotics Foundation figures showing industrial robot sales set a new record in 2015. However, it's not all rosy news as many fear the increase in automation may come with job losses and poverty. In May, Foxconn announced it would replace 60,000 factory workers with robots – a controversial decision that inspired an in-depth Robohub Round Table discussion this month about what it could mean for the jobs of tomorrow.
Better together: working with robots
The use of robots in the workplace may not necessarily indicate future job losses, rather, it could create better incentives for retraining human workers for more fulfilling and versatile work. And in some instances, robots can take on jobs that humans either couldn't do or could only do if willing to risk their health or even their lives. In these instances, the robot revolution can't come soon enough. Examples include strenuous, dangerous and dirty jobs in nuclear decommissioning and mining, including space mining (which admittedly is still some way off, but an exciting idea).
'We're out' – UK votes to leave the EU
On June 23rd the UK population voted to leave the European Union. As something that has never happened in the EU before there is speculation for unpredictable consequences in science, and robotics projects in particular. Early discussions within the robotics community focused on how 'Brexit' could affect funding for robotics research, but there may also be other consequences. For instance, UK robots could lose out on a bill of rights being debated in the EU as Oliva Goldhill of Quartz pointed out. As of right now, it's too early to tell how things are going to shape for the robotics community within the UK.
Good robot?
The bill of rights (mentioned previously) refers to a proposal put forward to the European Parliament asking to classify robots as 'electronic persons' and to address issues of taxation and legal liability – the latter being a much-debated topic among roboticists. Who is ultimately responsible for the 'actions' of a robot and any harm caused? And, how can we ensure that robots act ethically as far as possible? Despite AI still lagging behind human intelligence, these questions are hugely important. Benjamin Kuipers looked back on Asimov's law and explored how we may plan for ethical robots of the future.
When it comes to robot-related ethics questions, the robocar industry (alongside killer robots) is often at the forefront of public scrutiny, not least because of the widely publicised trolley problem. So, maybe it's time to create a panel of experts to rule on driving ethics and then advise robocar developers on ethical questions. While some are still debating the ethical side of robocars, others are making very practical decisions. UK insurer AdrianFlux launched the country's first driverless car insurance policy, setting out (in their view) who or what is liable for any damage or harm under which circumstances.
But, these debates and forward steps in the area of driverless vehicles were overshadowed this month by the announcement that Tesla fan Joshua Brown sadly died after a tragic accident in a Model S autopilot driven vehicle. This sad news is a stark reminder that while the industry is moving forward rapidly, driverless technology is still relatively new and that while we may be able to purchase cars with autopilots it's essential to be vigilant on the road.
Our future human-robot world
Let's now move from robots on our roads to robots in our homes. Social robotics is booming and robots are set to play a big part in our future according to experts at the Bloomberg Technology Conference. And those who think social robots are just a Japanese oddity at present are mistaken: Belgium, for example, now boasts service bots in over 300 institutions.
Social robots are here to stay, but it won't just be them supporting and serving us. It's likely that we'll have to serve and support them, too – especially when it comes to adapting environments allowing them to better function. From our homes to shops, restaurants and hotels, the environments of the future in a hybrid human-robot world will look a little different from what we're used to now. But maybe that'snot necessarily a bad thing. Watch this space.
Drones
Our monthly Robohub digest wouldn't be complete without us mentioning drones. Recently, the FAA released its new rules for commercially used small UAVs. This long-awaited decision was greeted with enthusiasm by many US companies hoping to use drones commercially. They will come into effect in August 2016 and will mean that, among other things, commercial drones that fit within the framework of Part 107 no longer require approval by exemption and operators no longer need a manned aircraft pilot's license.
In other drone news, Chinese start-up Xiaomi entered the drone market with an affordable personal HD drone that seeks to take some of the market space current occupied by DJI's Phantom drones. On the other end of the drone spectrum, Airobotics secured $28.5 million to develop autonomous drone platforms for heavy industry. And finally, Cape Town based photographer Johnny Miller used his drone to capture fascinating images of the thin lines dividing rich and poor in South Africa.
Stories from the lab
June was also a busy month for researchers across the globe with a number of pretty cool announcements, particularly from the US. Researchers at Harvard developed a new actuator that can mimic movements of skeletal muscles, a team at the University of Nevada is working on a novel polymer-based material to create artificial muscles, and MIT's AI passed the Turing Test for sound. Outside academia, CSIC and its spin-off, Marsi Bionics, patented the world's first exoskeleton for children with spinal muscular atrophy, Boston Dynamics presented their new SpotMini robot, and Japanese company YSEC developed a small jet engine for use in UAVs.
A bit of a laugh
On a lighter note, robots also caused quite a few laughs this June. 'Sunspring', a movie written entirely by an AI that calls itself Benjamin, turned out to be a great hit at the annual film festival Sci-Fi London. The plot and stage instructions Benjamin came up with may be a bit hard to follow at times (one stage instruction allegedly read "He is standing in the stars and sitting on the floor"), but the movie had cast, crew and audience in fits of laughter.
And finally, in Russia, a runaway robot ended up causing a traffic jam on a busy road when it escaped from Promobot laboratories and spent 40 minutes exploring the city of Perm before being recaptured.
---
Upcoming events for July
CIROS China Intel Robot Show: 6-9 July, Shanghai, China.
Conference on Artificial Intelligence: 9-15 July, New York City, NY.
ROS-Industrial Asia Pacific Workshop: 14-15 July, Singapore.
Autonomous Vehicles Symposium: 19-21 July, San Francisco, CA.
tags:
Robohub Digest
---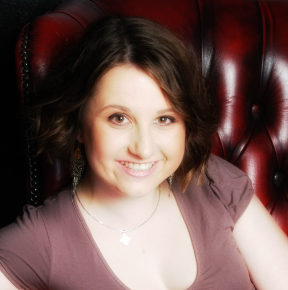 Jana Witt
is the Presenter for the ROBOTS Podcast, and is one of Robohub's UK correspondents.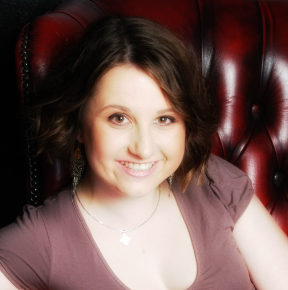 Jana Witt is the Presenter for the ROBOTS Podcast, and is one of Robohub's UK correspondents.
---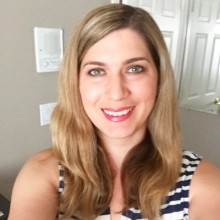 Kassie Perlongo
Kassie is the Managing Editor at Robohub.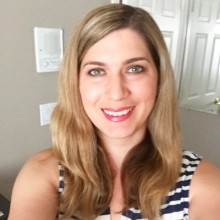 Kassie Perlongo Kassie is the Managing Editor at Robohub.