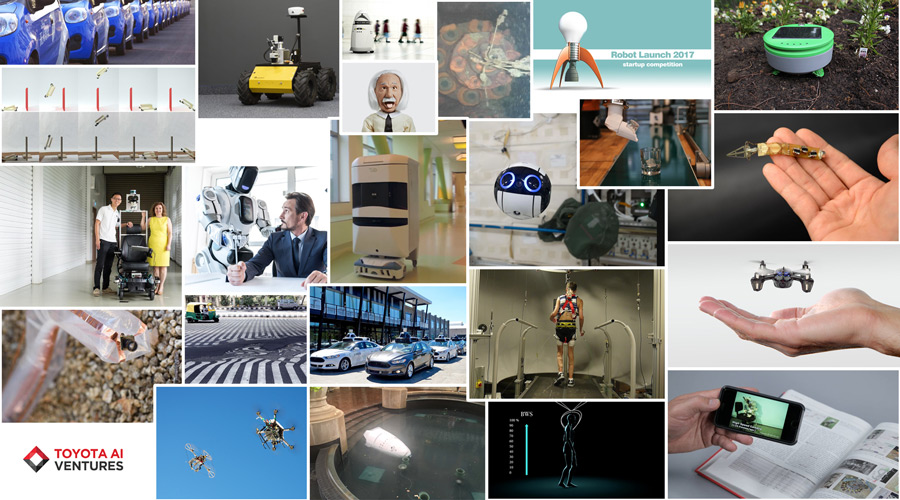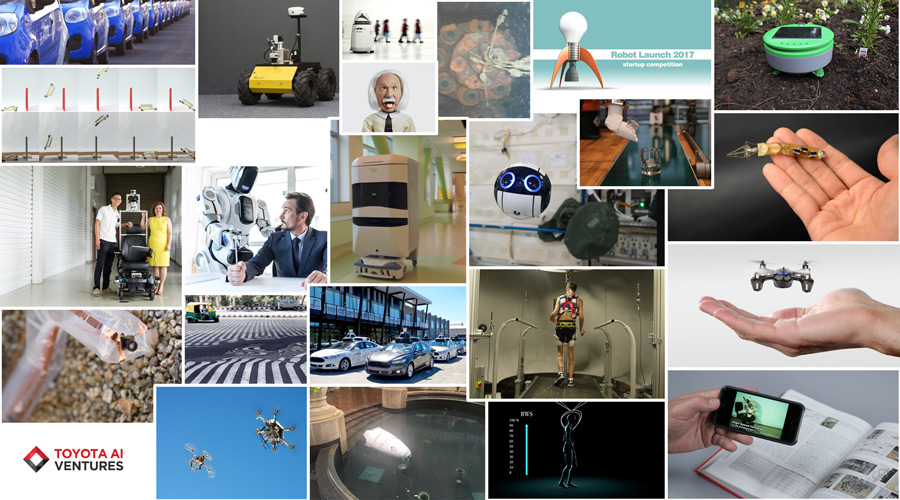 A quick, hassle-free way to stay on top of robotics news, our robotics digest is released on the first Monday of every month. Sign up to get it in your inbox.
---
Robots in action
From wacky talking Einsteins to clumsy security 'bots, from speedy drones to the underwater operations at Fukushima, it's been another busy month. So let's kick off our July review with a look at robots in action!
Up in the air
You'd be forgiven for missing this first one. Zipping by at a record speed of 179.3 mp/h (288.6 km/h), The Drone Racing League's new RacerX drone lays claim to the "fastest ground speed by a battery-powered remote-controlled quadcopter." The team behind the drone buzzed into the Guinness Book of World Records while performing a number of drag races along a 100-meter course in upstate New York. The aircraft, which weighs in at 0.8 kg, recorded an average top speed of 163.5 mp/h (263.1 km/h).
Flying a lot higher and—technically—a lot faster, this next innovation takes the form of a cute, spheroid camera drone that predictably drew comparisons to everyone's favorite interstellar droid-ball, BB-8. Released aboard the International Space Station (ISS), the Japanese-made Int-Ball will not only save crewmembers time by snapping pictures of experiments, but could also improve robotic-human cooperation in future space expeditions according to a statement from the Japanese Aerospace Exploration Agency (JAXA).
But if you really don't want flying robots in your airspace (and you don't have a trained sparrowhawk on-hand), then check out this testing of anti-drone weapons designed to blow prying eyes out of the sky. Could we be on the cusp of an anti-drone arms race?
In the lab
July saw more researchers challenging the traditional anthropomorphic vision of robot motion. Take a look at these new innovations and you'll see that the concept of a rickety, two legged android helper is beginning to look rather dated.
For example: a new type of vine-inspired robot created by mechanical engineers at Stanford University could soon be squirming through the rubble of collapsed buildings. Like natural organisms that cover distance by growing—such as fungi and nerve cells—the researchers have made a proof of concept of their soft, growing robot and have run it through some challenging tests. From one end of the cylinder, a tendril can extend into a mass of stones or dirt, like a fast-climbing vine. And a camera at the tip of the tendril can potentially offer rescuers a view of otherwise unreachable places.
Meanwhile, a team of researchers at the Wyss Institute for Biologically Inspired Engineering and the John A. Paulson School of Engineering and Applied Sciences (SEAS) at Harvard University has created battery-free folding robots that are capable of complex, repeatable movements powered and controlled through a wireless magnetic field. There are many applications for this kind of minimalist robotic technology. For example: rather than having an uncomfortable endoscope put down their throat to assist a doctor with surgery, a patient could just swallow a micro-robot that could move around and perform simple tasks like holding tissue or filming—all powered by a coil outside the patient's body. Furthermore, using large source coils could enable wireless, battery-free communication between multiple "smart" objects in an entire home.
And check this out: a pair of new computational methods developed by a team of researchers from Massachusetts Institute of Technology (MIT), University of Toronto and Adobe Research has taken steps towards automating the design of the dynamic mechanisms behind jumping movements in robots. Their methods generate simulations that match the real-world behaviors of flexible devices at rates 70-times faster than previously possible and provide critical improvements in the accuracy of simulated collisions and rebounds. These methods are both fast and accurate enough to be used to automate the design process used to create dynamic mechanisms for controlled jumping.
Health and rehabilitation
One of the most inspiring and positive applications of robotics and AI is within the field of medicine and rehabilitation. Just take the following story for example. With the assistance of its human handlers, Toyota's Human Support Robot wheeled into a paralyzed military veteran's home on a mission: to support the quadriplegic patient and, in the process, pave the way for truly useful care robots. Check out the video below.
Leveraging similar technology to that applied in their self-driving golf buggies and autonomous electric cars, MIT and Singaporean researchers have developed and deployed a self-driving wheelchair at a hospital. Spearheaded by Daniela Rus and Erna Viterbi (professor of Electrical Engineering and Computer Science and director of MIT's Computer Science and Artificial Intelligence Laboratory), this autonomous wheelchair is an extension of the self-driving scooter that launched at MIT last year.
Meanwhile, July also brought some fantastic new developments in robotic driven harness devices designed to improve mobility in disabled people. A team led by Sunil Agrawal, professor of mechanical engineering and of rehabilitation and regenerative medicine at Columbia Engineering has published a pilot study in Science Robotics that demonstrates a robotic training method that improves posture and walking in children with crouch gait—caused by cerebral palsy—by enhancing their muscle strength and coordination.
Similarly, a recent paper published in Science Translational Medicine by a team lead by Courtine-Lab addresses the issue of regaining movement in spinal chord injury (SPI) and stroke patients. The research focuses on multi-directional gravity assist harnesses to aid in rehabilitation. Check out the video below.
Mapping and exploration
An underwater drone, nicknamed "Little Sunfish", has captured previously unseen shots of underwater damage at the crippled Fukushima nuclear plant. The RC marine vehicle, which is about the size of a loaf of bread, has been sent into the primary containment vessel of the Unit 3 reactor in an attempt to locate melted fuel. Tepco spokesman Takahiro Kimoto told the Japan Times that video taken by the robot over three days shows clumps of what is likely to be melted fuel. "This means something of high temperature melted some structural objects and came out. So it is natural to think that melted fuel rods are mixed with them," he said.
Exemplified by the operation at Fukushima, the need for fast, accurate 3D mapping solutions has quickly become a reality for many industries. As such, Clearpath Robotics decided this month to team up with Mandala Robotics to demonstrate how easily you might implement 3D mapping on a Clearpath robot.
Fun and games
Comedy is subjective. One person's epic fail is another person's fit of hilarity. This month, a lot of people were having a good laugh at a suicidal security 'bot at an office and retail complex in Washington D.C. who drove itself into a fountain. The egg-shaped robot, known as the K5 Autonomous Data Machine, drew both sympathy and jeers after it stumbled down a set of steps and into the water. The photos were widely shared. Fish that one out.
If expensive punchlines are your thing, then you might also be interested in the $300 USD Professor Einstein robot now available on eBay. Hanson Robotics' expressive, wacky robotic character can chat about science, tell jokes, check on the weather and, naturally, quote Einstein himself. It connects to a companion app with games, videos, and interactive lessons… And yeah, it's constantly sticking its tongue out (of course).
Finally, last month we saw a group of students in England develop a robot to pull the perfect pint. This month, it's cocktails! The Cocktail Bot 4.0 consists of five robots with one high-level goal: mix more than 20 possible drink combination for you!
---
Business & politics
Last month saw two robotics-related companies get $50 million each and 17 others raised $248 million for a monthly total of $348 million. Acquisitions also continued to be substantial with SoftBank's acquisition of Google's robotic properties Boston Dynamics and Schaft plus two others acquisitions.
Indeed, two reputable research resources in July reported that the robotics industry is growing more rapidly than expected. BCG (Boston Consulting Group) is conservatively projecting that the market will reach $87 billion by 2025; Tractica, incorporating the robotic and AI elements of the emerging self-driving industry, is forecasting the market will reach $237 billion by 2022.
Meanwhile, Singapore Technologies Engineering Ltd (ST Engineering) has acquired Pittsburgh, PA-based robotics firm Aethon Inc through Vision Technologies Land Systems, Inc. (VTLS), and its wholly-owned subsidiary, VT Robotics, Inc, for $36 million. The acquisition will be carried out by way of a merger with VT Robotics, a special newly incorporated entity established for the transaction. The merger will see Aethon as the surviving entity that will operate as a subsidiary of VTLS, and will be part of the the ST Group's Land Systems sector. Aethon's leadership team and employees will remain in place and the company will continue to operate out of its Pittsburgh, PA location.
And if you're looking for funding them check this out: The Robotics Hub, in collaboration with Silicon Valley Robotics, is looking to invest up to $500,000 in robotics, AI and sensor startups! Finalists also receive exposure on Robohub and space in the new Silicon Valley Robotics Cowork Space. Plus you get to pitch your startup to an audience of top VCs, investors and experts. Entries close August 31.
Remember Tertill, the weed whacking robot? The response to Tertill's crowdfunding campaign has amazed and delighted! Pledges totalling over $250,000 have come from 1000+ backers, and Tertill is shipping to all countries, with over a fifth of Tertill's supporters coming from outside the United States. 11th of July was the last full day of the campaign. The discounted campaign price is no longer available and delivery in time for next year's—northern hemisphere—growing season cannot be assured.
---
Self-driving news
In the race to develop self-driving technology, Chinese Internet giant Baidu unveiled its 50+ partners in an open source development program, revised its timeline for introducing autonomous driving capabilities on open city roads, described the Project Apollo consortium and its goals, and declared Apollo to be the 'Android of the autonomous driving industry'.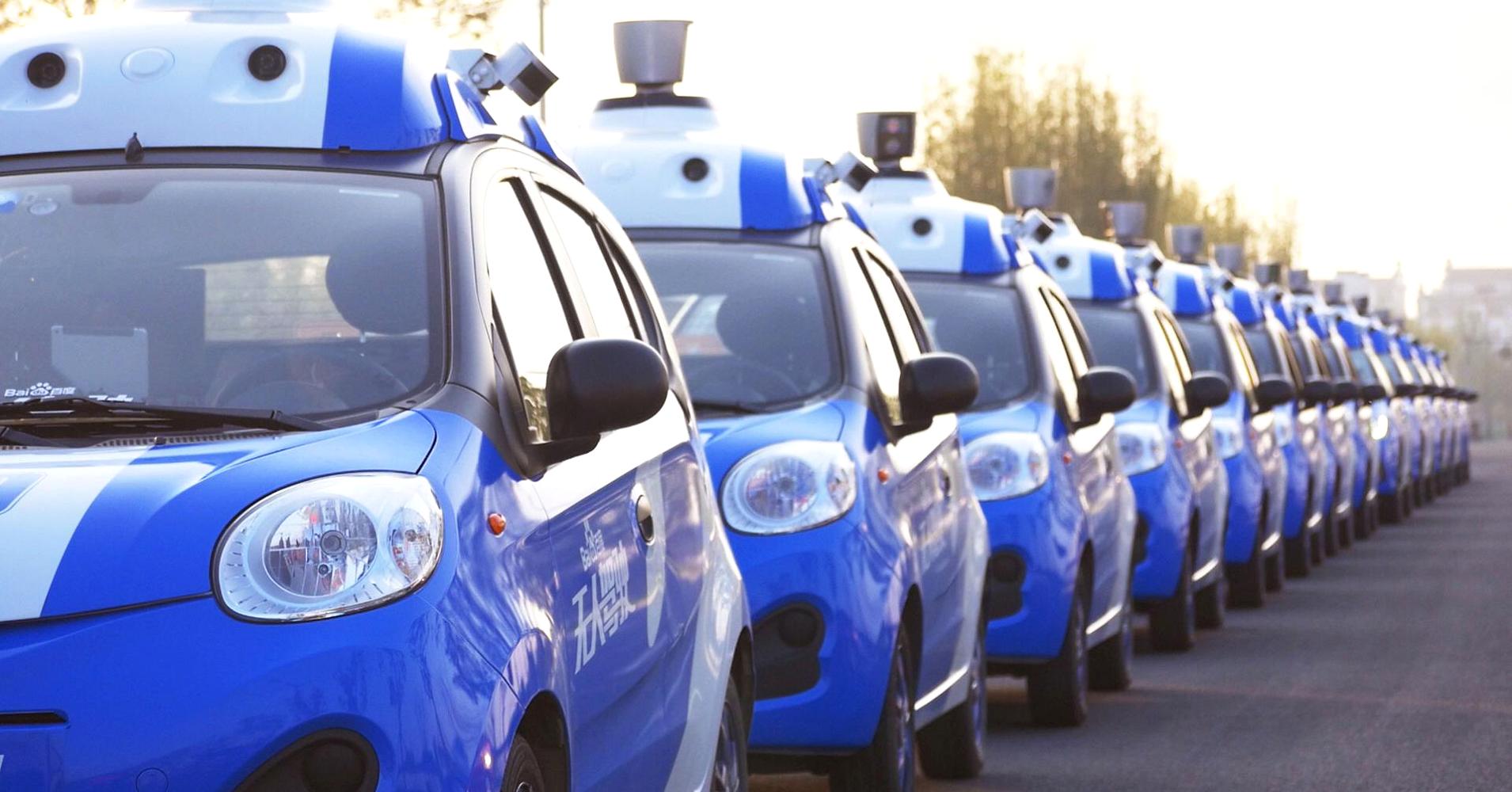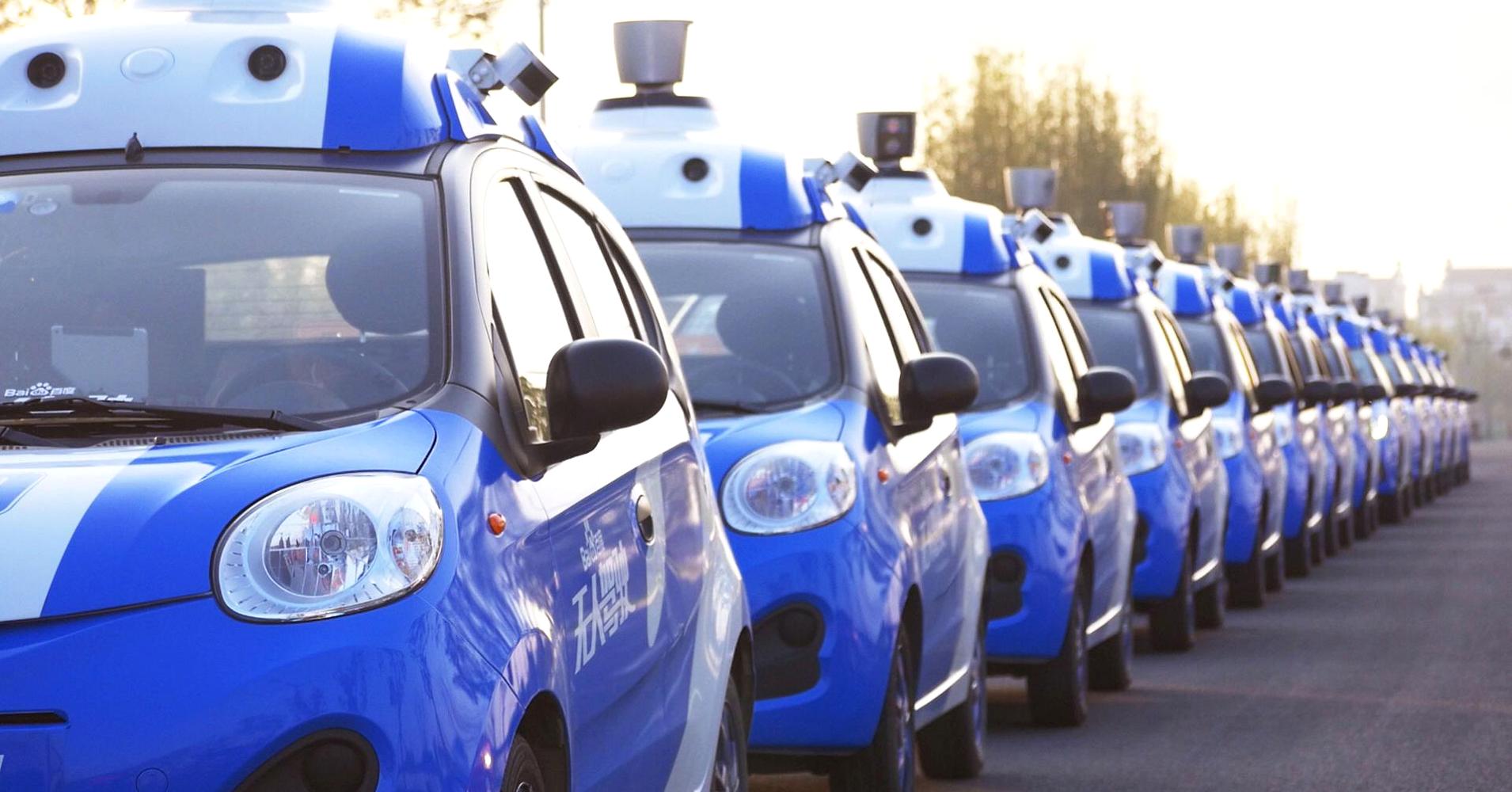 Staying in China, authorities there are creating roadblocks for U.S. auto makers and tech companies to bringing self-driving cars to the world's largest auto market by limiting the amount of mapping that can be done by foreign companies.
And there could be more trouble ahead in the Asian market as India—another powerhouse in the region—could say no to self driving cars in general by banning their use entirely. 'In a country where you have unemployment, you can't have a technology that ends up taking people's jobs,' roads minister Nitin Gadkari says.
Conversely, lawmakers in the USA say self-driving cars are the future and federal law needs updating to ensure they're developed and deployed in the United States. A panel approved a bill to boost testing of self-driving vehicles. The bill prohibits any state from imposing its own laws related to the design and construction of self-driving cars. Federal officials say 94% of auto accidents are caused by human error, so self-driving technology has the potential to save thousands of lives and improve the mobility of many elderly and disabled Americans. The Safely Ensuring Lives Future Deployment and Research In Vehicle Evolution Act, or SELF DRIVE, bill has hit the House of Representatives.
And you can read Brad Templeton's take on all the news and commentary from July's AUVSI/TRB Automated Vehicle Symposium 2017. It's an odd mix of business and research, but also the oldest self-driving car conference.
---
Drone News
Drone manufacturers and designers have managed to shrink drone technology in recent years, even creating flying prototypes at a near insect scale. But the toughest task has been shrinking down the brains of the operation. Now, engineers at MIT have taken a first step in designing a computer chip that uses a fraction of the power of larger drone computers and is tailored for a drone as small as a bottlecap. They presented a new methodology and design, which they call "Navion," at the Robotics: Science and Systems conference, held at MIT.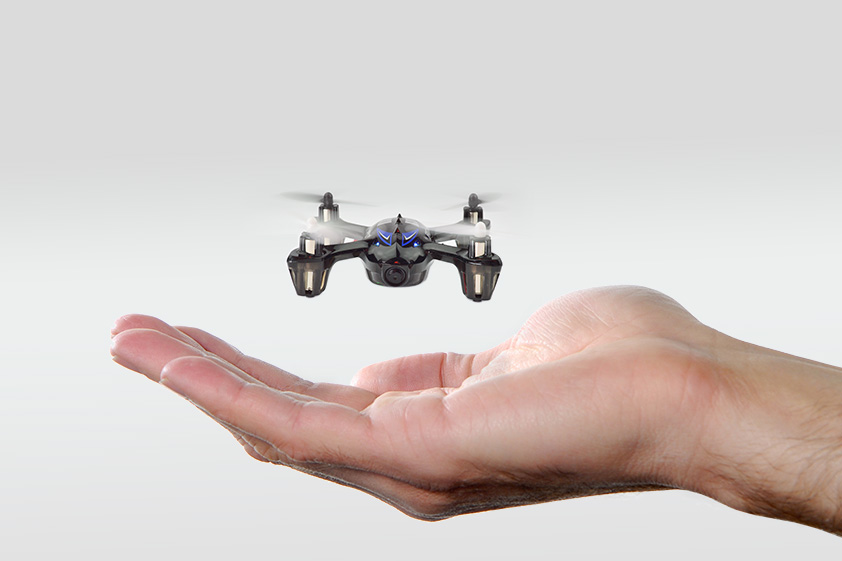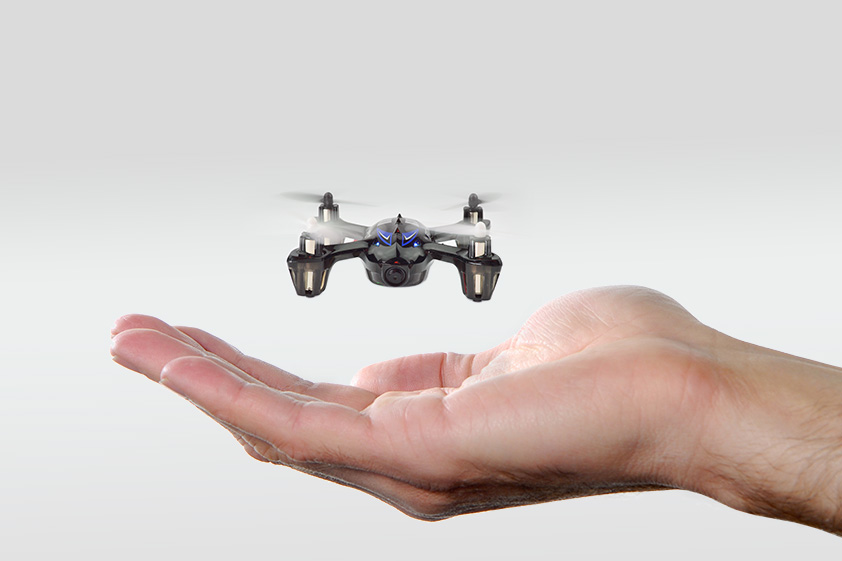 Perhaps shrinking UAVs might also go some way to addressing the problem of sonic irritation? A preliminary NASA study has discovered that people find the noise of drones more annoying than that of ground vehicles, even when the sounds are the same volume. "We didn't go into this test thinking there would be this significant difference," says Andrew Christian of NASA's Langley Research Center, Virginia. "It is almost unfortunate the research has turned up this difference in annoyance levels," he adds, "as its purpose was merely to prove that Langley's acoustics research facilities could contribute to NASA's wider efforts to study drones."
Meanwhile, an unrelated study by the UK government on the danger of drones colliding with aircraft has drawn criticism from manufacturers.  The Department for Transport (DfT) report recommended registration and competency testing, saying helicopters were especially vulnerable to drones. The Drone Manufacturers Alliance Europe (DMAE) has questioned the evidence gathered in the report and says some of the testing is flawed.
In other safety news, DJI has responded to reports of its drones randomly switching off mid-flight and dropping out of the sky. According to at least 14 users, DJI Spark drones have switched off and crashed into various areas ranging from open fields to lakes or forests. But luckily no crowded areas yet. DJI told Fortune in a statement that it is working to address the crash incidents going forward: "DJI is aware of a small number of reports involving Spark drones that have lost power mid-flight. Flight safety and product reliability are top priorities. Our engineers are thoroughly reviewing each customer case and working to address this matter urgently," the statement read. "We are looking to implement additional safeguards with a firmware update which will be issued soon. When prompted on the DJI GO 4 App, we recommend all customers to connect to the internet and update their aircraft's firmware to ensure a safe flight when flying their Spark," the company added.
---
Learn
An interdisciplinary workshop on self-organization and swarm intelligence in cyber physical systems was held at Lakeside Labs in July. Experts presented their work and discussed open issues in this exciting field. Click here to watch some videos from the workshop.
July also welcomed The Second Edition of the award-winning Springer Handbook of Robotics, edited by Bruno Siciliano and Oussama Khatib. The contents of the first edition have been restructured to achieve four main objectives: the enlargement of foundational topics for robotics, the enlightenment of design of various types of robotic systems, the extension of the treatment on robots moving in the environment, and the enrichment of advanced robotics applications. Most previous chapters have been revised, fifteen new chapters have been introduced on emerging topics, and a new generation of authors have joined the handbook's team.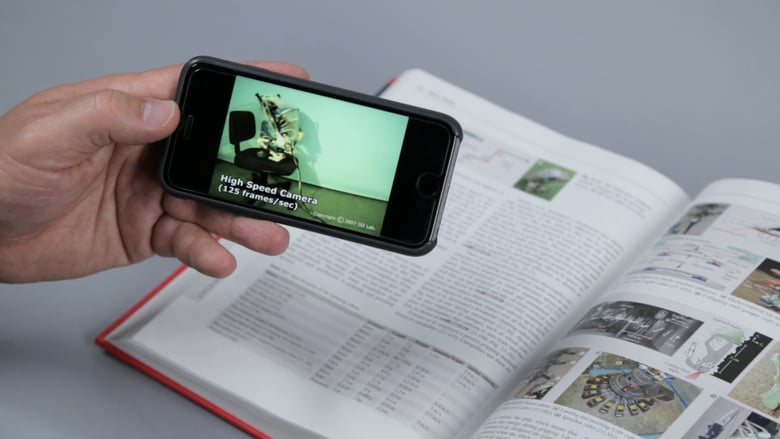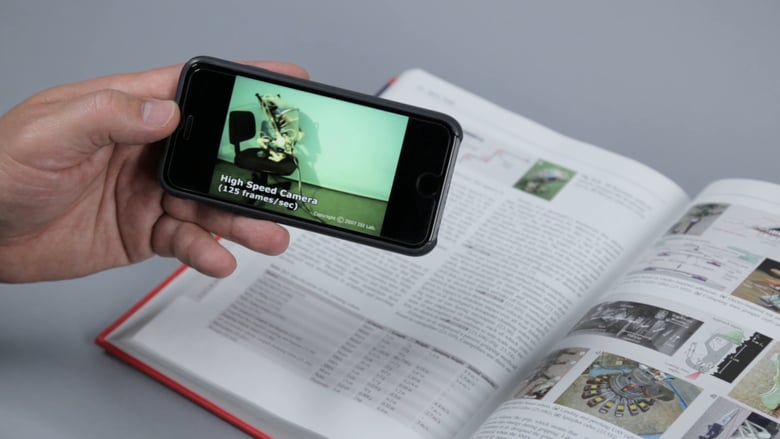 Elsewhere, Mike Salem from Udacity's Robotics Nanodegree is hosting a series of interviews with professional roboticists as part of their free online material. You can watch the interview with Nick Kohut, Co-Founder and CEO of Dash Robotics, below. Stay tuned to Robohub throughout August to see more featured interviews from Udacity.
And finally, check out Peter Feuilherade's article on rescue robots, and Christoph Salge's article on how Azimov's laws might not be sufficient to rescue humanity from robots. I'll leave it to you to muddle through the implicit dichotomy. Or I'll just see you next month for all the latest Robot related news and views!
Enjoy.
---
Upcoming events for August – September 2017
Farm Progress Show: August 29–31, 2017, Decatur, IL
World of Drones Congress (WoDC): August 31–September 2, 2017, Brisbane, Australia
Interdrone: September 6–8, 2017, Las Vegas, NV
FSR 2017: September 12–15, 2017, Zurich, Switzerland
RobotWorld: September 13–16, 2017, Seoul, South Korea
IEEE Africon: September 18–20, 2017, Cape Town, South Africa
ROS Con: September 21–22, 2017, Vancouver, BC
IROS 2017: September 24–28, 2017, Vancouver, BC
RoboBusiness: September 27–28, 2017, Santa Clara, CA
---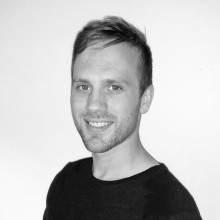 Alex Kirkpatrick
is a passionate writer and science communicator...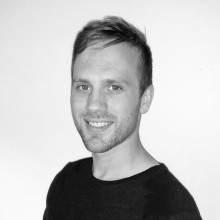 Alex Kirkpatrick is a passionate writer and science communicator...