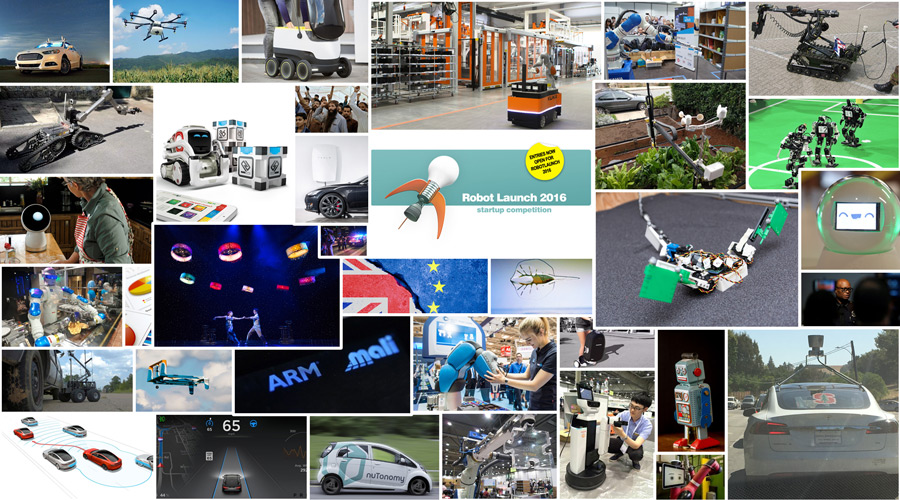 A quick, hassle-free way to stay on top of robotics news, our robotics digest is released on the first Monday of every month. Sign up to get it in your inbox.

Tesla crash and the 'AutoPilot' question
Earlier this year, Tesla announced that Joshua Brown was in a fatal car crash driving his Model S while the Autopilot system was activated. This tragic news eventually sparked a debate in July on whether Tesla should continue to allow their customers to use the Autopilot system, or whether they should disable the feature if a driver is not being diligent enough, with some questioning whether calling it 'Autopilot' was misleading and luring drivers into a false sense of security by thinking the car can drive itself. Autopilot is meant as driver assistance (a more sophisticated form of cruise control), not driver replacement.
Tesla's Autopilot driven cars are still a long way off truly autonomous robocars – and drivers need to be aware of this. Nevertheless, rumours are afoot that the company may be working on their next big step: Autopilot 2.0 with LIDAR – a more advanced and safer self-driving system, possibly for their new Model 3, Model S, and X cars. And it seems Tesla is not about to stop there, as Elon Musk laid out the company's master plan (Part Deux) in a blog post.
Tesla isn't the only company thinking about autonomous cars. Numerous companies are racing to build the first real and successful generation of driverless cars. But taking autonomous cars from research labs and testing grounds to roads isn't a simple process, as Karl Iagnemma from nuTonomy explained in the recent Robots Podcast, and it may be a while yet until we see driverless vehicles on our roads.
Legal and ethical debate: Can and should police use lethal robots?
Autonomous cars aren't quite here yet but people in Dallas were starkly reminded that other types of robots are in use on our streets — when police used a bomb-defusing robot to kill a suspect who had already shot several officers. As it turns out, law enforcement has over 1,000 robots in use already across the US.
What happened in Dallas was not illegal, as police are allowed to use lethal force and the way in which the robot was used was probably the best of several bad options given the situation. But, it sparked numerous debates about the militarization of the police force and the legality of using remote controlled robots to kill. These ethical questions are justified and important, as there has been little discussion of the use of robots by police. Now, people are asking questions about accountability, about regulation, and about the use of robots by police in less extreme circumstances, too. A discussion that's essential if robots, including bomb-diffusion units and drones, become standard tools in law enforcement.
The discussions around police use of robots come at the same time as a report revealing the civilian death toll from US drone airstrikes outside war zones – another controversial use of robots.
Know your drone
In other drone news, the (not quite so controversial) use of commercial drones for deliveries is going ahead – at least in the UK. Amazon has announced that it'll start making test deliveries soon, while in the US FAA regulation still hinders the company from introducing AmazonPrime drone service. But there was some exciting drone news in the US too, when DJI, the world's leading commercial drone manufacturer, and Washington State University announced they are working to develop UAV systems for agriculture. Plus, the 3rd annual International Drone Photography Contest crowned its worthy winners this month, providing us some stunning aerial videos and photos to enjoy.
Lastly, we were once again reminded that drones aren't necessarily just for the air as two young engineers from start-up OpenROV used their Trident submarine drone to explore Lake Tahoe – broadcasting their dives over social media. What a great idea!
Making your life and home smarter, with robots
While Amazon is just about to test its drone delivery systems in the UK, self-driving delivery bots are about to hit the streets. People in Germany and the city of London may soon have their parcels and take-away meals delivered by Starship robots. So if you live in Germany or London, next time your doorbell rings there may well be a delivery bot waiting outside!
And robots won't just come to your doorstep. If Jibo Inc. has their way they'll be in your home, too. The company just brought on veteran researcher Michael I Jordan as an advisory board member to help their home robot Jibo have better conversations with human owners through machine learning, so it can really 'lend a helping hand' in the household.
Advancements in AI
Machine learning and AI have developed in leaps and bounds since its early inception – and Google's DeepMind proved this once again as it made Google's data centers more efficient by effectively cutting electricity costs by 50 percent! There is still a long way to go of course and challenges to be met, not least when it comes to testing how clever our AIs really are.
A study published in the Journal of Experimental and Theoretical Artificial Intelligence exposed a major flaw in the standard test for AI – the Turing test. The researchers found that by remaining silent, robots could essentially outsmart the test and pass it without ever uttering a word, as judges wouldn't be able to determine whether they were interacting with a robot or a human. While many had previously pointed out various issues with the Turing test, the findings from this study essentially call into question what passing the test really means and how limited its potential is to answer any deeper questions about AI.
So, do we need a new test? Probably. But for now, there aren't many alternatives. However, challenges that maybe combine AI with the need to perform reactive physical tasks could be one answer, as Daniel Polani explored whether soccer may be the final frontier for robotic AI.
RoboCup and other competitions
Speaking of soccer, hundreds of teams from countries around the world entered their smart, autonomous bots into the soccer competition, hoping to take away this year's RoboCup soccer crown. With eight different soccer categories, there were a lot of entries and of course eight final winners, but Robohub thinks with such an amazing show that everyone won!
Also at Robocup "Team Delft" from the Netherlands took home $50,000 after winning the Amazon Picking Challenge at RoboCup 2016 in Leipzig, Germany. Their robot used a combination of an off-the-shelf robotic arm and deep learning techniques to beat its competitors.
Winning the competition is of course not the same as getting the robot into Amazon warehouses (yet), as the speed of the robot is still four times slower (100 items per hour) compared to human workers (400 items per hour). But the improvement between last year's and this year's entries was astonishing. We can't wait for next year's event – where we'll undoubtedly see an impressive range of new robots on the soccer fields. But RoboCup 2017 won't just be about soccer of course, as we'll see more picking robots as well as a new competition for domestic helpers, for which Toyota's HSR was just selected as the standard robot.
But RoboCup was not the only big event – far away from the robot soccer fields, the 2016 China International Robot Show (CIROS) crowned Rethink Robotic's Sawyer robot winner of Best Industrial Robot 2016 in the CIROS Golden Finger Awards. This high-performance collaborative robot is designed to work alongside humans in manufacturing environments – something the judges felt was highly relevant in China's ambitious economy.
Are we there yet? Turning points and revolutions
AUTOMATICA, the world's largest robot and automation event, took place at the end of June, but the debates it stimulated about the future of industry carried over into July. Robohub Associate Editor, Adriana Hamacher, and SPARC robotics explored the promise of Industry 4.0 and how close we really are to 'a turning point in the robotics and automation marketplace'.
And while Industry 4.0 may or may not be here yet (depending on your point of view), robots are certainly no longer just science fiction, and questions of robot ethics are becoming more relevant. Dr Yueh-Hsuan Weng interviewed European Parliment MEP Mady Delvaux-Stehres about the importance of new robot laws as the robot revolution continues.
Getting down to Robot Business
July robotics business news saw Softbank's move to buy UK company ARM holdings for £24 billion and Midea's confirmed majority ownership (85.69%) of KUKA shares. But while some other big acquisitions (such as Toyota's plans to purchase Boston Dynamics) haven't quite come to fruition, the ever increasing popularity of robotics is reflected in not just one, but more than a hundred reports looking at the robotics industry – with reports on drones making up a third (35)!
Robotics startups making waves
But of course, it's not just about the big names – robotics start-ups make a huge contribution to the industry and often have some of the most exciting and innovative ideas and products for direct-to-consumer marketing. Success stories include consumer robot maker Anki with their Cozmo SDK toy robots that are more than just toys, Iran-based Ikap Robotics' Olive, the world's first intelligent suitcase, and the first ever open-source CNC farming machine by FarmBot, which just reached its $100,000 pre-order goal.
Start-up competition Robot Launch (by Silicon Valley Robotics and Robohub) has an open call to find the world's best robotics and AI start-ups for 2016. Past winners of this competition have continued on winning public support and more awards, as well as, getting their product ready for market. It's a prize that could change a start-up's future – entries close on 15 August!
In the lab
Meanwhile in the lab, researchers are working on some seriously cool stuff. Engineers at the University of Michigan took their bipedal robot MARLO for a walk across the wave field (a patch of grass with an uneven, wavy surface). While the robot may have a looked a little unsteady, the algorithms it uses to keep its balance will be useful in other types of robotics, including prosthetics.
In Lausanne, Switzerland, researchers developed a salamander robot that can help to understand the evolution of vertebrates. And in the US, a team is working to recreate ancient vertebrate's first step on dry land with a robot. Lastly, researchers at Harvard have designed a robotic stingray that could help our understanding of the human heart.
Research like this is fascinating and important if we want to make progress in robotics. But how good is the robotics community at communicating with the publics? And how can it ensure that people do not distrust or fear progress being made? In the aftermath of Brexit, Michael Szollosy explored on Robohub what lessons the robotics community can learn about communication and how the science community can engage people now.
Fun stories in robotics
To finish our Digest, we like to take a look back at a couple of happy robotics stories of the month, one of which, must be the story of 10 year old Eva, whose fascination with robots and determination to make the world a better place landed her a spot on the Paris Summer Innovation Fellowship programme. A summary of her pitch: "The streets of Paris are sad. I want to build a robot that will make them happy again. I've already starting learning how to code on Thymio robots, but I have trouble making it work. I want to join the program so the mentors can help me." Well done, Eva!
Another great story is Verity Studios of Zurich in collaboration with Cirque du Soleil using flying robot lampshades as performance pieces on Broadway. Paramour just surpassed its 100th performance, still astonishing audience members with a spectacle of colours and lights. Some readers may recognise them as the direct siblings of the similarly dressed quadcopters in Sparked: A Live Interaction Between Humans and Quadcopters.
---
Upcoming events in August
ICMA 2016 – IEEE International Conference on Mechatronics and Automation: August 7-10, Harbin, China
DISCOVER 2016: IEEE Distributed Computing, VLSI, Electrical Circuits and Robotics: August 13-14, National Institute of Technology Karnataka, Surathkal.
Next-Generation Collaborative Robotics & Automation Technologies Automotive Manufacturing 2016: August 17-18, Detroit, MI.
URAI 2016 – International Conference on Ubiquitous Robots and Ambient Intelligence: August 19-22, Renmin Square, Xian, China.
CASE 2016 – IEEE International Conference on Automation Science and Engineering: August 21-25, Fort Worth, TX.
ICRAE 2016- International Conference on Robotics and Automation Engineering: August 27-31, Jeju Island, Korea.
RO-MAN 2016 – IEEE International Symposium on Human and Robot Interactive Communication: August 26-31, Columbia University, New York.
MMAR 2016 – 21st International Conference on Methods and Models in Automation and Robotics: August 29 – September 1, Miedzyzdroje, Poland.
tags:
Robohub Digest
---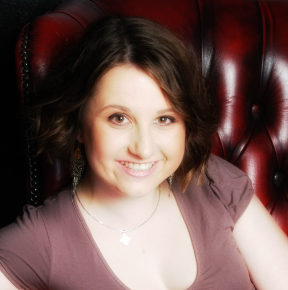 Jana Witt
is the Presenter for the ROBOTS Podcast, and is one of Robohub's UK correspondents.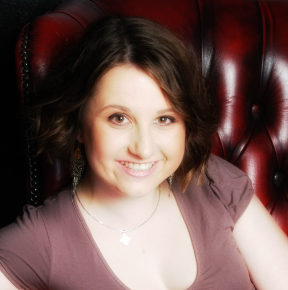 Jana Witt is the Presenter for the ROBOTS Podcast, and is one of Robohub's UK correspondents.
---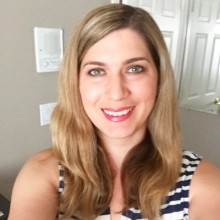 Kassie Perlongo
Kassie is the Managing Editor at Robohub.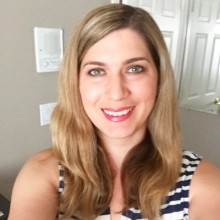 Kassie Perlongo Kassie is the Managing Editor at Robohub.