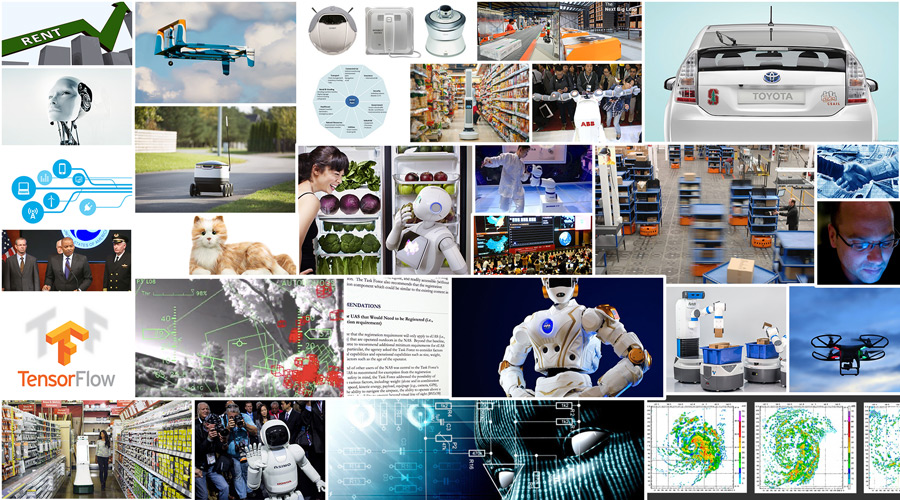 A quick, hassle-free way to stay on top of robotics news , our robotics digest is released on the first Monday of every month. Sign up to get it in your inbox. 
Significant investments in Silicon Valley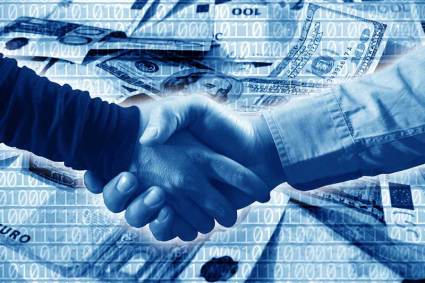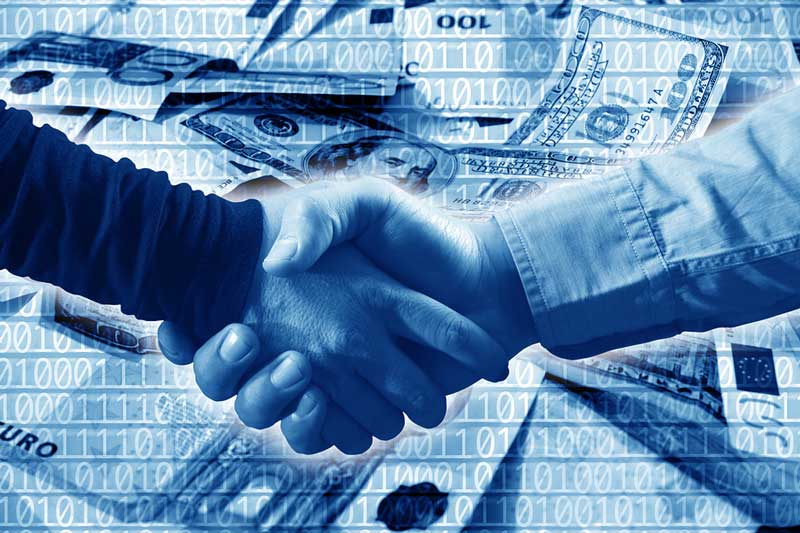 DJI and Toyota both announced this November that they will be setting up large R&D centers in Silicon Valley, with Toyota promising to spend $1 billion on AI research in the area. Toyota's announcement comes on the heals of formalizing their new partnership with MIT's CSAIL and Stanford's SAIL labs to develop advanced driving technology.
Check out other investments and acquisitions from this fall here.
Meanwhile in China
The Chinese robotics market is booming and, according to the IFR, one third of the world's installed industrial robots will be located in that country by 2018. So it is no surprise that Swiss industrial robot manufacturer ABB announced it is planning rapid expansion into China to capitalize on this growth. But the South China Morning Post argues that China is still reliant on importing key aspects of industrial robotics technology, and that it will have to significantly develop its competence in-house if it hopes to transform the country's manufacturing sector and rival foreign competitors.
Amazon's robots have competition
Amazon may have doubled the number of robots in its warehouses in the past year, but new robotic solutions are emerging to rival the internet giant's Kiva system. Startups from around the world, including the US, Europe and Asia, are developing clever systems to fill the gap left by Kiva when it was acquired by Amazon. Readers are probably already familiar with the Fetch and Freight system from Fetch Robotics and the Butler from GreyOrange. The newest player on the scene is Locus Robotics, which does fulfillment for Zara, Bonobos and Bluefly, and which claims to offer the "world's first robotic fulfillment solution built by warehouse people for warehouse people".
Service robots are catching on
Indeed, as tracked in a new case study on service robots by Silicon Valley Robotics Director Andra Keay, robot helpers are making the move from factories and into warehouses, retail stores and beyond. Take Simbe Robotic's new inventory tracking robot, Tally, for example. This little bot is being trialled by several retailers in North America, helping to keep track of stock, fill inventory gaps and ensure good product placement.
The 'last mile' of the delivery chain is another area being targeted by automation. This month Amazon revealed a new design for its Prime Air drone delivery service, and Starship Technologies (created by two of the founders of Skype, Janus Friis and Ahti Heinla) unveiled its plans for self-driving delivery bots. Their slogan: "A new era in local delivery."
Jobs and economies debate continues
With service robots taking on tasks traditionally done by humans, the debate about robotics' impact on jobs and economies has once again gained momentum. A newly published Merrill Lynch report on how automation technology is disrupting markets paints a not-so-rosy picture. However, earlier this year a report by Deloitte argued that robotics creates more jobs than it takes. Whichever side of the argument you fall on, it is clear that jobs and robots are top of mind — probably the reason why Martin Ford's 'Rise of the Robots' was named the most important business book of the year by Business Insider.
Consumer robots, by the numbers
While the debate on robots and jobs raged on, 1,000 busy human workers produced the latest batch of 1,000 Pepper robots – which flew off the shelves in just 1 minute. An even more remarkable number is the 180,000 robotic vacuum cleaners that were sold on Singles Day, a consumer holiday for the Chinese singles and youth market.
When it comes to holiday shopping, it's debatable how big the market is for Hasbro's new $99.99 robotic cat for seniors. However, the FAA is expecting more than 1 million drones to be sold this season, a number that lit a fire under the FAA and the US Department of Transportation to finalize rules for consumer drones. This month the DOT's 25-member Drone Regulation Task Force announced 11 key recommendations, the most notable of which is that drones weighing more than 250g will need to be registered. The 18-page report recommends that there be no fee for registration, however it suggests a $25,000 penalty for non-compliance. It will be interesting to see whether these new registration requirements will impact sales this holiday.
Another key number in consumer robotics is 2020 — the year by which Google's robot group is looking to create new consumer robot technology. But according to Business Insider, its ability to do so will depend on whether they can fill the leadership vacuum left by Andy Rubin.
News from the research front
With sales in consumer robotics booming this season, those working at the other end of the spectrum – researchers and developers – are busy inventing the next big thing. This month both Google and Microsoft have opened up their machine learning libraries to stimulate development. Meanwhile, MIT researchers have developed a new algorithm that vastly reduces the computation of virtually any computational model. Also at MIT, researchers in the Computer Science and Artificial Intelligence Lab (CSAIL) have built a drone that can competently navigate through a tree-filled field, and have just received a humanoid robot from NASA, which they will test and develop for use in space travel.
Events
European Robotics Week 2015 spawned more than 600 robotics events and activities right across the region this November. The focus of this year's event was 'Robots and Society'. Also taking place in November was the Humanoids conference in Seoul, Korea, and ending last week was iREX in Japan.
International events coverage is important to our readers — why not consider writing about an event you have attended recently? Send your draft or pitch to info@robohub.org. And don't forget to take photos!
Coming up this December:
Miss a previous digest? Don't worry! Check out our archives. 
tags:
Robohub Digest
---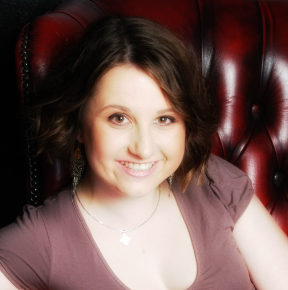 Jana Witt
is the Presenter for the ROBOTS Podcast, and is one of Robohub's UK correspondents.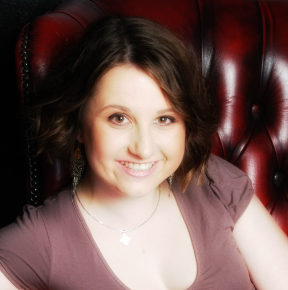 Jana Witt is the Presenter for the ROBOTS Podcast, and is one of Robohub's UK correspondents.
---
Hallie Siegel
robotics editor-at-large
Hallie Siegel robotics editor-at-large