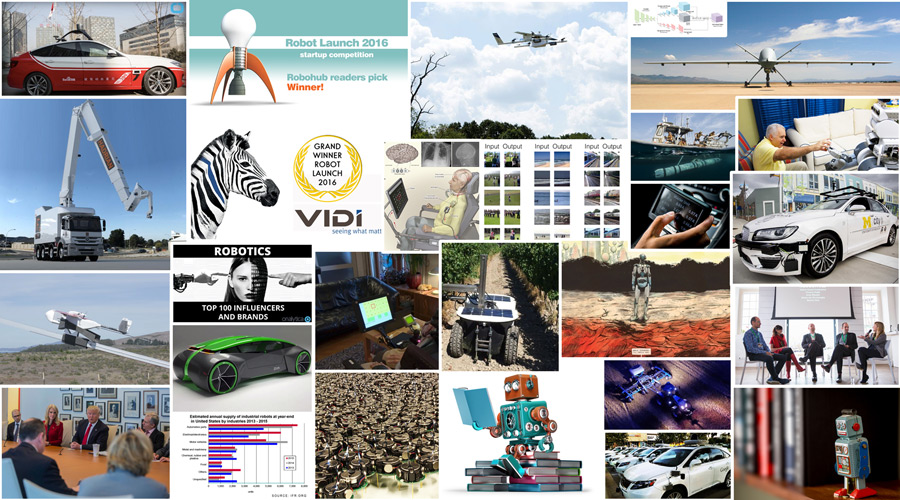 A quick, hassle-free way to stay on top of robotics news, our robotics digest is released on the first Monday of every month. Sign up to get it in your inbox.
---
Politics and robotics – are we going to see a shift in 2017?
Big news in November. In case you've been hiding under a rock or actively avoiding the news, Donald Trump is now president-elect. Since the November 8th election, there has been speculation regarding future plans in the manufacturing sector, retaining jobs in the US, and what exactly that will entail for the robotics industry.
In his interview with the NY Times, Mr Trump outlined his plans to introduce big tax cuts to tempt companies (such as Apple) to relocate their manufacturing processes to the US. Asked whether he was worried that companies that already manufacture in the US might replace human workers with robots, he answered that he wanted to bring robot manufacturing back to the US, creating more jobs.
On Robohub, Frank Tobe (Editor for The Robot Report) summarised Trump's thoughts on robotics from the NY Times interview – and outlined why it would be good if the president-elect does what he said he would do regarding robots and robotics.
Others voiced concerns that Trump may revert many of the National Security policies introduced by President Obama, which could mean a lift of the ban on torture and a change in the rules designed to minimise civilian casualties in drone strikes.
Trump's policies on drone warfare are also not very clear. How, and if, the new president will use drone strikes is still a matter of much debate, and while he has spoken about plans to use more surveillance drones on the borders to Mexico and Canada how he will implement these programmes remains to be seen.
New US robotics roadmap
Just prior to the election a group of researchers led by Henrik I. Christensen, director of the Contextual Robotics Institute at UC San Diego, released the third edition of the US Robotics Roadmap. The document, first published in 2009 then later updated in 2013, outlines how researchers can solve societal problems with robotics in a wide range of areas, including healthcare, consumer services and defense.
The 2016 edition of the Robotics Roadmap highlights the need for better policy frameworks to help guide the integration of robots into everyday life and calls for more research into human-robot interaction, as well as, more education in STEM subjects.
One area the report notes is particularly promising is home companion robots for the elderly to enable people to stay in their homes. Another important research field, according to the report, will be the development of more flexible robotic systems for manufacturing. Read the full report here.
With their report, the researchers hope to showcase the potential of robotics to help society and to guide the new president's policies regarding robotics.
But the Robotics Roadmap is not the only robotics related report Mr Trump needs to consider. A recent publication by the US-China Economic and Security Review Commission examined the progress China is making in the development of unmanned industrial, service and military robotics systems – and highlighted opportunities for collaboration, but also concerns that China's quick progress could erode the US military advantage.
Others are worried that increased use of robots in manufacturing will mean job losses for workers in the US, but a report by the International Federation of Robotics showed that while in the last six years US industry installed 135,000 new industrial robots, mainly in the automotive sector, at the same time 230,000 more jobs opened up in this sector. So the robotics industry is booming and it job prospects in manufacturing. For manufacturing-focused Mr Trump this must be welcome news.
Robotics startup community
In the start-up community there was quite a bit of exciting news. Two start-ups managed to raise vital funds for their projects: Zoox secured $50 million for their self-driving cars and Zipline raised $25 million to deliver medical supplies by drones. Australia's Fastbrick Robotics walked away with the WA Innovator of the Year award and a $75,000 prize for their bricklaying robot Hadrian X – which could take up to eight weeks off in home building time. You may recognize this start-up: Robots podcast spoke with Mark Pivoc from FastBrick about their Hadrian the bricklaying robot — listen here.
November also wrapped up Robot Launch 2016 with Silicon Valley Robotics. Winners include Robohub readers pick UniExo, a Ukrainian startup developing low-cost modular exoskeletons, and grand prize winner Swiss company ViDi systems, a company that develops deep learning vision software. The judges praised the grand prize winner for their "great early traction, impressive customers, strong team and large market potential", beating stiff competition from other start-ups competitors.
European Robotics Week 2016
European Robotics Week (ERW) took place from 18 – 27 November with participants taking part in record-breaking numbers, over 830 events in 30 countries across Europe. A full list of all the activities can be found here. ERW was conceived with the desire of the European Robotics community to bring robotics research and development closer to the public and to build the future Robotics Society. Many more than 400,000 people across Europe have been part of ERW in its six years of existence.
The night of Friday the 18th November saw the opening of the Hack for Healthy Ageing, an elderly-centric, 48-hour hackathon, tackling this societal challenge. The winner was a group inventing the dog collar Snoop which is able to remind the dog's owner to feed or walk the dog. "The idea stemmed from the fact that dogs are the perfect animal for active elderlies. Snoop combines the familiarity of a household pet with robotic sensors, connectivity and data processing to introduce lifestyle improvement technologies to the elderly and initiate positive changes in their behaviour", explains Jurjen Söhne, co-organiser of the central event and founder of the Hackitarians.
Read our report from two of the featured panels here.
Drone updates
Drone industry news this November varied across industries. Near Earth Autonomy secured a prestigious NASA award to develop technologies for safer drone operation with a view to support NASA's plans to use drones in National Airspace. Less positive news came from Alphabet Inc's 'Project Wing' which axed its planned partnership with coffee giant Starbucks Corp. over disagreements about access to Starbuck's customer data.
Drones are not all about flying; if you're one of the people more interested in underwater drones Dan Gettinger has updated an in-depth report on what's happening in this particular field.
Multidisciplinary robotics and collaborations
Robotics isn't a field that's completely independent and separate from other disciplines. In fact, roboticists often find themselves working with people from all kinds of fields, such as biology, policy, medicine and agriculture.
The complex nature of robot swarm systems is a perfect example of a robotics field that requires collaboration across disciplines. But this isn't always easy. Chih-Chun Chen and Nathan Crilly from Cambridge University are looking to make collaboration easier by developing a primer and attempting to explain difficult concepts from swarm robotics to others who wish to engage with the field.
Another area with collaboration is in agricultural robotics. From driverless tractors to soil sensors and monitoring drones – the robotic applications in agriculture need to work in real-life farming context and require input from engineers, biologists and farmers.
Deep learning and AI
When people think of artificial intelligence they often think of sci-fi movies and shows, such as Ex Machina, Her or Westworld. And as a result they might be forgiven if they believe that intelligent, sentient machines are almost here.  Most people familiar with the real world of robotics know that this isn't the case. We're making great progress, but we're still far off a sentient machine – on Robohub, Arend Hintze took a look at the different kinds of AI Arend Hintze took a look at the different kinds of AI and where we're at right now.
For instance, as humans, we effortlessly understand our surroundings and we automatically predict what will happen next – we're able to know that the car on the road will drive past for example, or that a soccer player running towards a ball will kick it next. Machines currently aren't very good at predicting how scenes will change and objects interact. At MIT, researchers are working to resolve this problem and published a paper this month describing their work using deep learning with predictive videos.
And while we watch and wait what will happen next in the world of AI, it'll be important to consider the ethical implications of sentient machines.
Research
Meanwhile, in laboratories across the globe, researchers are hard at work developing new and exciting robotic technologies. Researchers at Tufts University are investigating the need for machines to be able to 'disobey' orders by humans and how humans react when they do.
A team at Utrecht University in the Netherlands reported a breakthrough communication system which uses a brain-computer interface and successfully enabled a paralyzed woman with locked-in syndrome to share her thoughts.
And finally, the University of Michigan announced that it will be providing access to its automated cars and real-world testing facility for developers of self-driving vehicle technologies to accelerate progress in the field.
Good news
In closing for our Digest, on November 30th Onalytica announced the top 100 influencers and brands in robotics – with Robohub not only featuring on the list, but coming in 10th – meaning we're one of the top 10 robotics-focused blogs! Thanks to all our contributors and readers for keeping us going!
---
Upcoming events for December 2016 – January 2017
ROBIO 2016- IEEE International Conference on Robotics and Biomimetics: December 3-7, Qingdao, China.
NIPS 2016: December 5-10, Barcelona, Spain.
IEEE World Forum on Internet of Things: 12-14 December, Reston, VA.
SIMPAR 2016 – IEEE International Conference on Simulation, Modeling, and Programming for Autonomous Robots: December 13-16, San Francisco, CA.
RoboUniverse San Diego 2016: December 13- 15, San Diego, CA.
CES: January 5-8, 2017, Las Vegas, NV.
tags:
Robohub Digest
---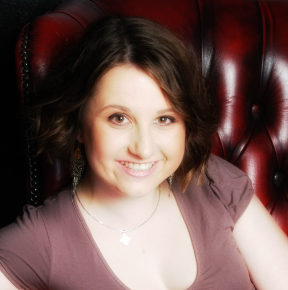 Jana Witt
is the Presenter for the ROBOTS Podcast, and is one of Robohub's UK correspondents.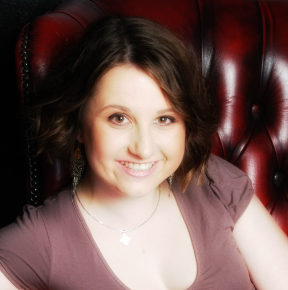 Jana Witt is the Presenter for the ROBOTS Podcast, and is one of Robohub's UK correspondents.
---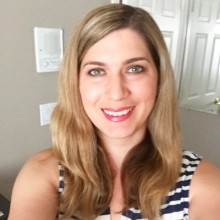 Kassie Perlongo
Kassie is the Managing Editor at Robohub.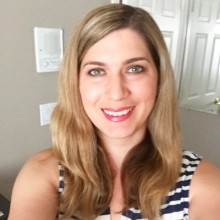 Kassie Perlongo Kassie is the Managing Editor at Robohub.