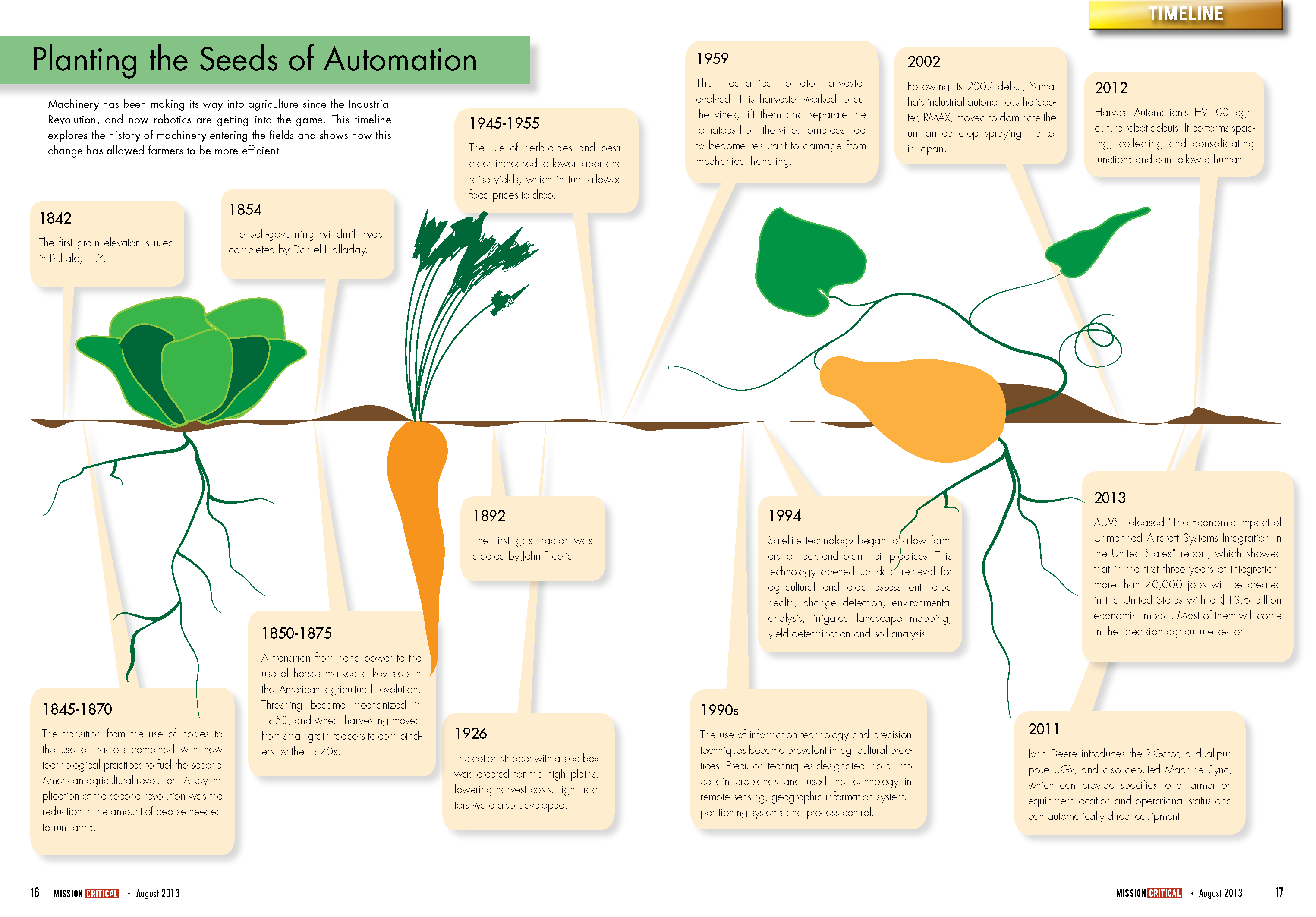 With an ever-increasing need to feed the world's hungry, the agricultural sector has long been an important boon to the field of robotics: the sector's widespread acceptance and use of automation technologies has already become an important engine for robotic R&D and business activity, and labour shortages in many food-growing regions combined with an increasing public demand for more targeted, responsible pesticide and fertilizer use will further incentivize the agricultural sector to invest in robotics and automation.
Yet current investment in robotic solutions by the agricultural sector is a fraction of its potential, and many financial, regulatory, practical and social obstacles prevent farmers from implementing these at a commercial scale.
In order to delve into the complex ecosystem of obstacles and pathways to agricultural robotic innovation, Robohub is launching a focus series "Agricultural Robotics" featuring original articles and interviews from leading experts in the fields of robotics, agricultural automation and farming.
The series will look at:
How and where robotics is currently being used to augment and influence agricultural practice;
What new innovations are in the R&D pipeline, and what obstacles await these;
What are the potential business models and pathways for bringing these innovations to the point of commercial viability;
What farmers and consumers think about incorporating robotics into farming practice; and
Specific technologies such as UAVs, tractor automation and picking solutions.
We will be covering a whole range of perspectives — R&D development, regulation, business and investment, practical implementation, and sustainable farming — from an excellent line-up of contributors.
Not surprisingly, drone technology features heavily in this series:
But of course there is more to high-tech farming than drones!
Many thanks to AUVSI for sharing their enlightening infographic on the history of machinery in the fields from their recent issue of Mission Critical. Thanks also to our podcast team, and especially to Ron Vanderkley, who has organized so many of podcast interviews for the series. Thanks Ron!
Hope you enjoy!
tags:
c-Environment-Agriculture
,
cx-Aerial
,
cx-Environment-Agriculture
,
cx-Industrial-Automation
,
cx-Mapping-Surveillance
,
cx-Politics-Law-Society
,
cx-Research-Innovation
,
robohub focus on agricultural robotics
---
Hallie Siegel
robotics editor-at-large
Hallie Siegel robotics editor-at-large