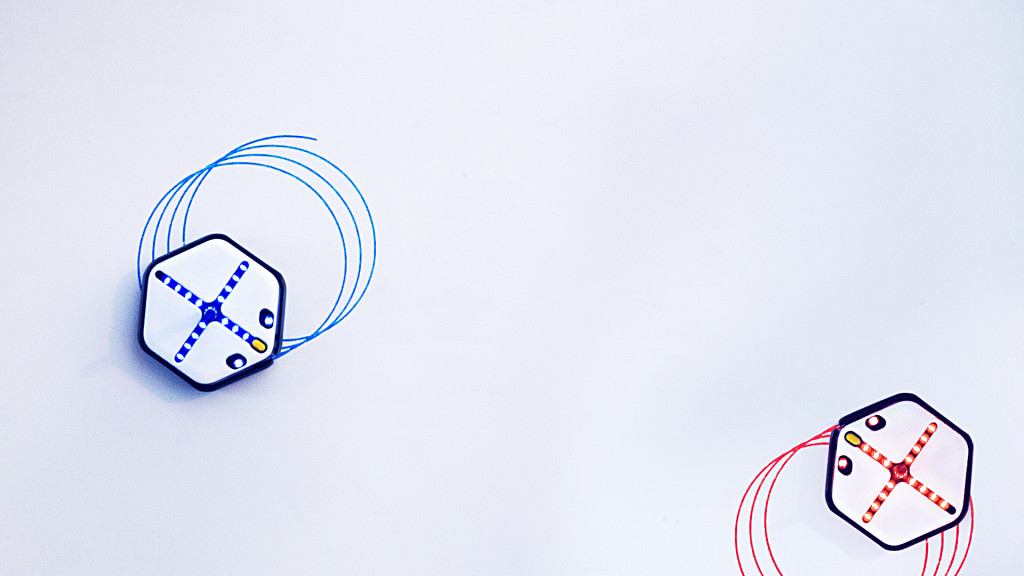 Computing is currently the fastest growing segment in the STEM fields, yet education in this area has lagged behind technological progress and demand. In early 2016, President Barack Obama unveiled his "Computer Science for All" initiative to enhance computer science education and develop students' digital literacy in coding and computer programming. One of the main challenges in teaching K-16 coding is the difficulty in finding frameworks that span a wide age range and appeal to broad audiences. Databases aren't something that excite most students, and some concepts of coding can be too abstract to engage young minds.
The Wyss Solution: Root
Recognizing the remarkable power of using robots as learning tools, a team of researchers at the Wyss Institute has developed a new educational robot, Root, and accompanying programming environment, Square, to engage students with coding from an early age, retain their interest, and guide the growth of their coding skills. The system is designed to be as intuitive and approachable as any tablet app, providing a framework easy for teachers to understand and comfortable for young students to use.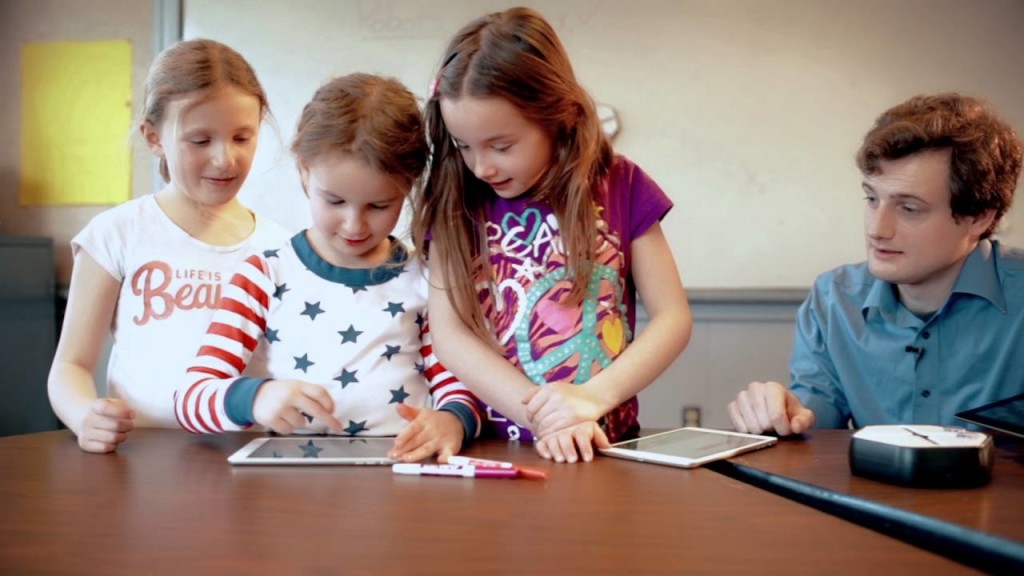 The robot, Root, is designed to fit into every classroom. It operates on whiteboards by driving on the vertical surface magnetically and — using dry-erase markers — draws, erases, and responds to lines drawn on the board. This ability to interact with the robot simply by drawing opens up potential for a broad range of unique instructional activities and games.
The programming environment, Square, provides a sliding framework in which students can program the robot at different levels of proficiency — from a blocks-based graphical environment designed for beginners and early elementary school students, up to a traditional text-based environment for older students or intermediate coders — with the unique ability to toggle and automatically translate a program from displaying in any of the multiple levels. In this way, it helps support the transition to more advanced concepts and coding processes. The interface meets students at their individual level and evolves with them as their skills develop.
Root requires no special set up to begin operating on the whiteboard at the front of the a classroom. Unlike structured websites that teach coding as an individual activity based on exercises with unique solutions, the classroom environment is ideal for using multiple Root robots at the same time, providing opportunities for peer-to-peer learning and more freeform creativity. Coding with robots is an inherently dynamic experience; robot, environment, and students all react to each other, stimulating students to come up with diverse solutions and challenges together. Furthermore, robots have been shown to have a powerful appeal to all ages and demographics, making interactions and relationships with them far more compelling than images confined to a computer screen.
Root hardware features: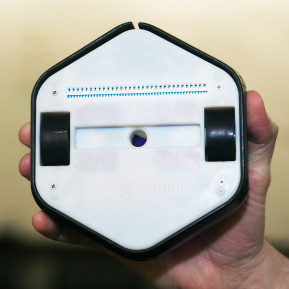 Magnetic — Root can drive vertically on any metal-backed whiteboard or be used on the ground, a desk, or any flat surface
Position and direction sensing — Root uses feedback from its wheel encoders, gyroscope, and accelerometer to drive accurate distances and angles
Color scanner — Root can recognize and respond to the colors of lines it drives over with its 32 color sensors array
Bumpers & touch surface — Root can respond to the physical world when it comes into contact with something through its two front bumpers or four capacitive touch keys on its top
Lift & drop mechanisms — Root controls a dry-erase marker and eraser to draw or erase markings on whiteboard surface
Ambient light sensors — Root perceives and can orient towards light sources in the room
Light and sound output — Root has 15 multicolor LEDs and a speaker that can be used to provide feedback on the robot's state
Expansion port — Root can be customized with new hardware enhancements, mounted magnetically on its surface and interfaced directly with the robot's microcontroller
Square interface features: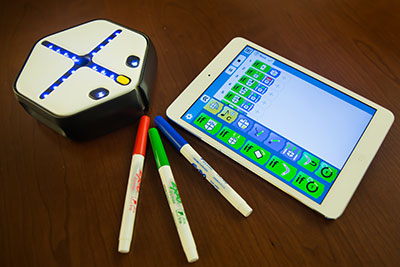 Multi-level programming — Scoreable coding experiences that start with simple elements and scale to full text programming, all within the same iOS environment
Real-time interactive environment — No compiling necessary; programs written in Square are executed in real time. Programming the natural way that students respond and think on the fly, users can flexibly adapt a program while it is running to pause, step, or add instructions at any time
Real-time sensor values — Giving users constant access to what the robot sees and knows promotes agent-based thinking and facilitates the debugging of robot programs
Event-based rules — Priorities and designated interruption can be used in a natural way to let the robot take actions in response to real-world conditions and events
iOS ready — Square will first be available for download in the Apple App Store for use with any Bluetooth Low Energy iPad
iOS sensors — Root can use and react to sensors on the host iOS device, enabling advanced interactions between the robot and the user
Applications manager — Students can learn from, modify, create, share, and access an unlimited number of new activities and functions through a network of sharing programs and loading other users' data
The Wyss team is currently seeking the right curriculum and translation partners to help put Root coding robots in every classroom.
Contact
Root was made possible by funding from the Wyss Institute, and by the dedicated work of Raphael Cherney (Research Associate) who leads the effort and designed the robot, Julián da Silva Gillig (Research Associate) who leads the creation of Square, Hani Sallum (Wyss ATT Staff), Justin Werfel (Wyss Sr Staff Scientist), Zivthan Dubrovsky (Wyss ATT Lead), Todd Rose (Wyss Institute Associate Faculty), and Radhika Nagpal (Wyss Institute Core Faculty).
For more information, please contact Zivthan Dubrovsky .
tags:
c-Education-DIY
,
Education robots
,
Root
---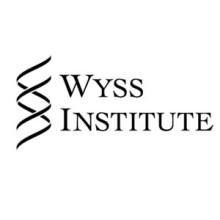 Wyss Institute
uses Nature's design principles to develop bioinspired materials and devices that will transform medicine and create a more sustainable world.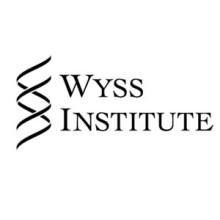 Wyss Institute uses Nature's design principles to develop bioinspired materials and devices that will transform medicine and create a more sustainable world.