By Matthew Goisman/SEAS Communications
Nearly one million people in the United States live with Parkinson's disease. The degenerative condition affects the neurons in the brain that produce the neurotransmitter dopamine, which can impact motor function in multiple ways, including muscle tremors, limb rigidity and difficulty walking.
There is currently no cure for Parkinson's disease, and current treatments are limited by a lack of quantitative data about the progress of the disease.
MyoExo, a translation-focused research project based on technology developed at the Harvard John A. Paulson School of Engineering (SEAS) and the Wyss Institute for Biologically Inspired Engineering, aims to provide that data. The team is refining the technology and starting to develop a business plan as part of the Harvard Innovation Lab's venture program. The MyoExo wearable device aims to not only provide a remote monitoring device for patients at-home setting but also be sensitive enough to aid early diagnostics of Parkinson's disease.
"This is a disease that's affecting a lot of people and it seems like the main therapeutics that tackle this have not changed significantly in the past several decades," said Oluwaseun Araromi, Research Associate in Materials Science and Mechanical Engineering at SEAS and the Wyss Institute.
The MyoExo technology consists of a series of wearable sensors, each one capable of detecting slight changes in muscle strain and bulging. When integrated into a wearable device, the data can provide what Araromi described as "muscle-centric physiological signatures."
"The enabling technology underlying this is a sensor that detects small changes in the shape of an object," he said. "Parkinson's disease, especially in its later stages, really expresses itself as a movement disorder, so sensors that can detect shape changes can also detect changes in the shape of muscle as people move."
MyoExo emerged from research done in the Harvard Biodesign Lab of Conor Walsh, the Paul A. Maeder Professor of Engineering and Applied Sciences, and the Microrobotics Lab of Rob Wood, the Charles River Professor of Engineering and Applied Sciences at SEAS. Araromi, Walsh and Wood co-authored a paper on their research into resilient wearable sensors in November 2020, around the same time the team began to focus on medical applications of the technology.
"If we had these hypersensitive sensors in something that a person was wearing, we could detect how their muscles were bulging," Walsh said. "That was more application-agnostic. We didn't know exactly where that would be the most important, and I credit Seun and our Wyss collaborators for being the ones to think about identifying Parkinson's applications."
Araromi sees the MyoExo technology as having value for three major stakeholders: the pharmaceutical industry, clinicians and physicians, and patients. Pharmaceutical companies could use data from the wearable system to quantify their medications' effect on Parkinson's symptoms, while clinicians could determine if one treatment regimen is more effective than another for a specific patient. Patients could use the system to track their own treatment, whether that's medication, physical therapy, or both.
"Some patients are very incentivized to track their progress," Araromi said. "They want to know that if they were really good last week and did all of the exercises that they were prescribed, their wearable device would tell them their symptomatology has reduced by 5% compared to the week before. We envision that as something that would really encourage individuals to keep and adhere to their treatment regiments."
Araromi joined SEAS and the Wyss Institute as a postdoctoral researcher in 2016, having earned a Ph.D in mechanical engineering from the University of Bristol in England and completed a postdoc at the Swiss Federal Institute of Technology Lausanne.
His interest in sensor technology made him a great fit for research spanning the Biodesign and Microrobotics labs, and his early work included helping develop an exosuit to aid with walking.
"I was initially impressed with Seun's strong background in materials, transduction and physics," Walsh said. "He really understood how you'd think about creating novel sensors with soft materials. Seun's really the translation champion for the project in terms of driving forward the technology, but at the same time trying to think about the need in the market, and how we demonstrate that we can meet that."
The technology is currently in the human testing phase to demonstrate proof of concept detection of clinically-relevant metrics with support from the Wyss Institute Validation Project program. Araromi wants to show that the wearable device can quantify the difference between the muscle movements of someone with Parkinson's and someone without. From there, the goal is to demonstrate that the device can quantify whether a person has early- or late-stage symptoms of the disease, as well as their response to treatment.
"We are evaluating our technology and validating our technical approach, making sure that as it's currently constructed, even in this crude form, we can get consistent data and results," Araromi said. "We're doing this in a small pilot phase, such that if there are issues, we can fix those issues, and then expand to a larger population where we would test our device on more individuals with Parkinson's disease. That should really convince ourselves and hopefully the community that we are able to reach a few key technical milestones, and then garner more interest and potentially investment and partnership."
tags:
c-Health-Medicine
---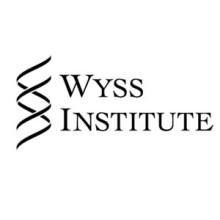 Wyss Institute
uses Nature's design principles to develop bioinspired materials and devices that will transform medicine and create a more sustainable world.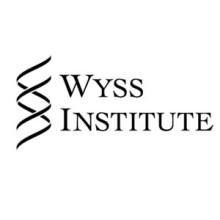 Wyss Institute uses Nature's design principles to develop bioinspired materials and devices that will transform medicine and create a more sustainable world.