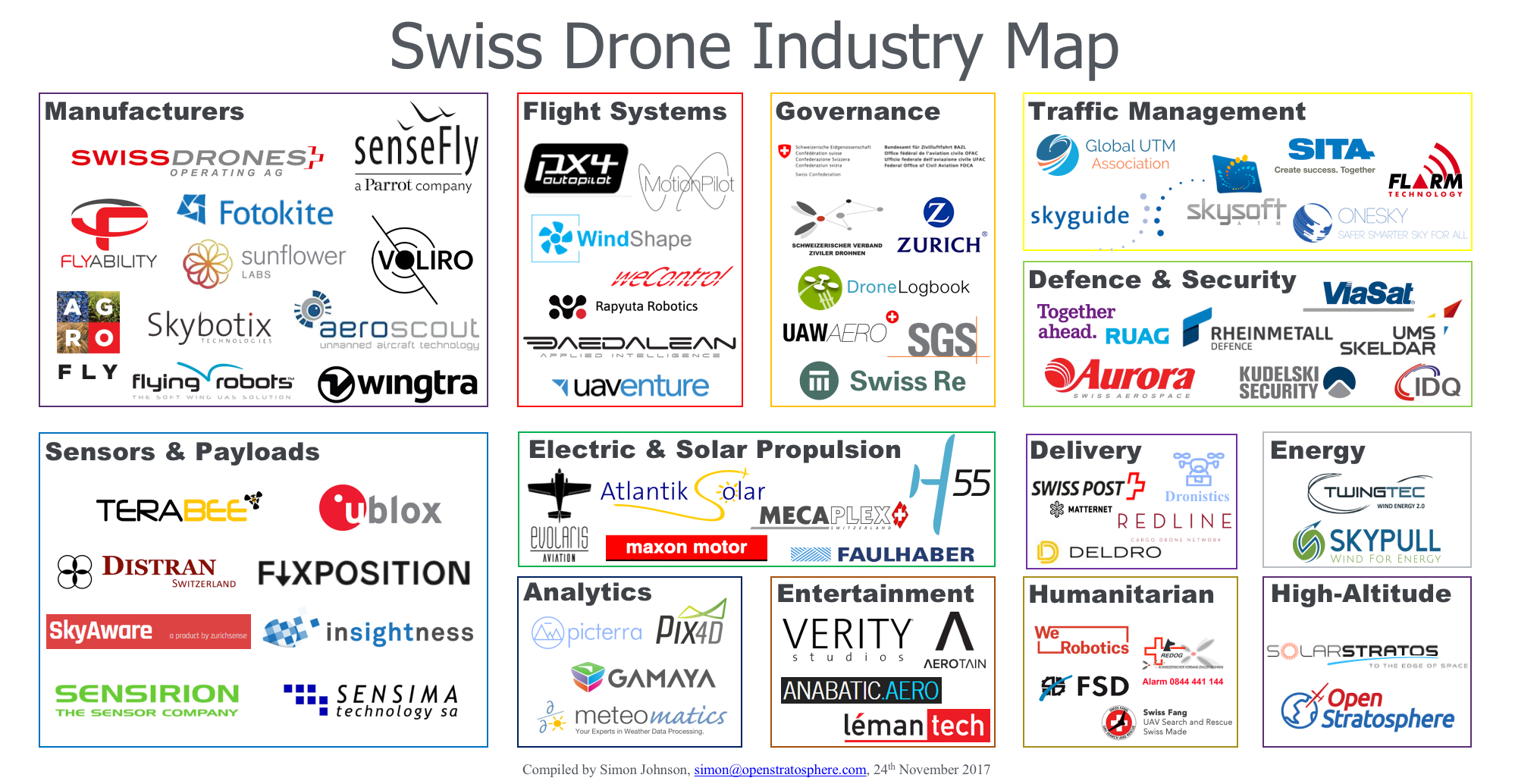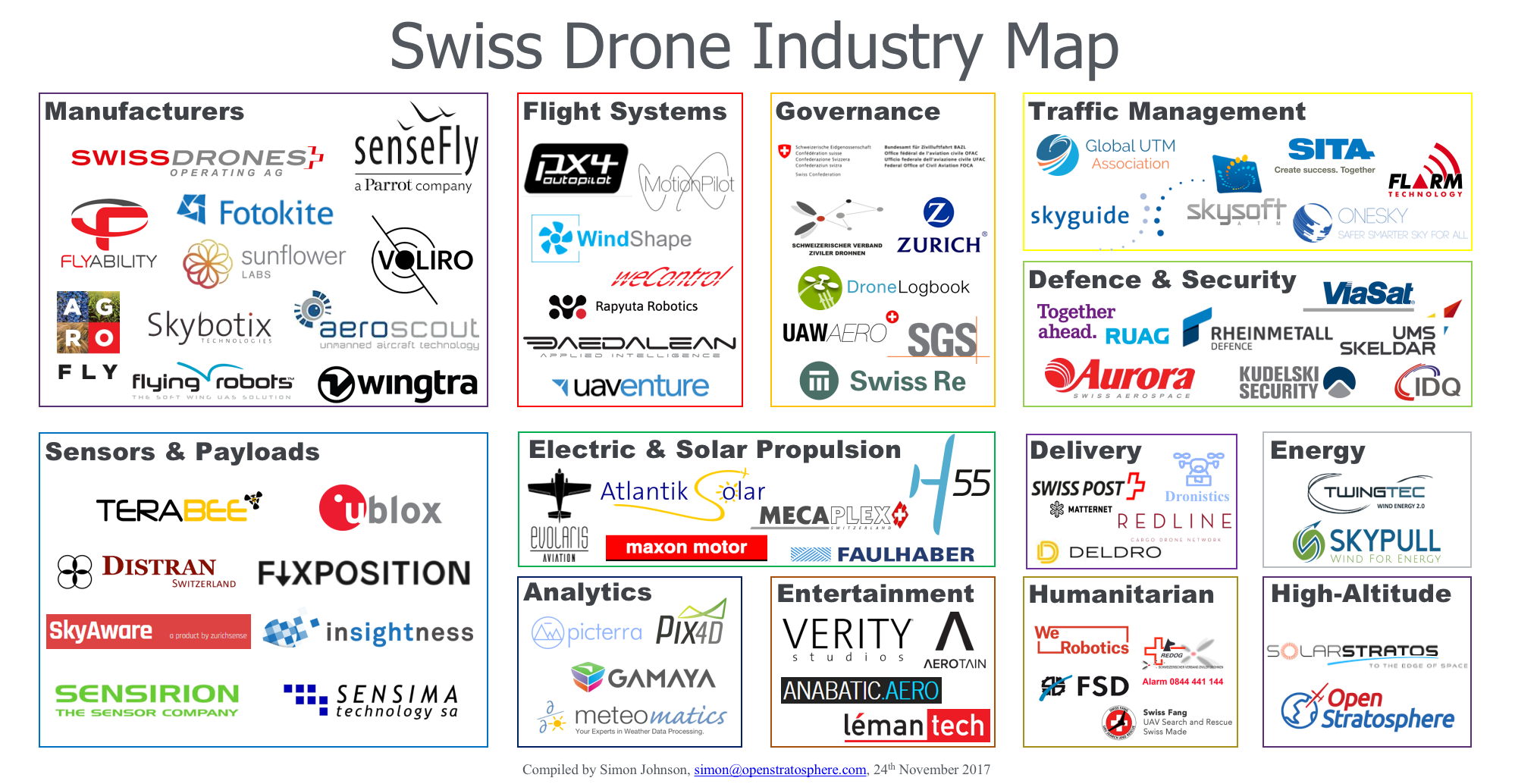 The Swiss Drone Industry Map above (click for larger image) is an attempt to list and group all companies and institutions in Switzerland that provide a product or service that makes commercial operations of Unmanned Aerial Vehicles possible. An entity can only appear in one box (i.e. main activity) and must be publicly promoting existing or future products and services. Swiss drone research centres, system integrators and pilot schools are not part of the map. Corrections, suggestions and new submissions are welcome!
I've added all the links below so you can easily click through and learn more.
Manufactures
SwissDrones
senseFly
Flyability
Fotokite
Sunflower Labs
Voliro
AgroFly
Skybotix
Aeroscout
Wingtra
Flying Robots
Flight Systems
PX4-Pro
MotionPilot
WindShape
weControl
Rapyuta Robotics
Daedalean
UAVenture
Governance
FOCA
Drohnen Verband
Zurich
DroneLogbook
UAWaero
SGS
Swiss Re
Traffic Management
Gobal UTM Association
SITA
Flarm
Skyguide
SkySoft
OneSky
Defense & Security
ViaSat
RUAG
Rheinmettall
UMS Skeldar
Aurora Swiss Aerospace
Kudelski
IDQ
Sensors & Payload
Terabee
uBlox
Distran
FixPosition
SkyAware
Insightness
Sensirion
Sensima Technology
Electric & Solar Propulsion
Evolaris Aviation
AtlantikSolar
MecaPlex
H55
Maxon Motor
Faulhaber
Delivery
Matternet – Swiss Post
Dronistics
Redline – Droneport
Deldro
Analytics
Picterra
Pix4D
Gamaya
MeteoMatics
Entertainment
Verity Studios
AEROTAIN
Anabatic.Aero
LémanTech
Humanitarian
WeRobotics
FSD
Redog
Swiss Fang
High-Altitude
SolarStratos
OpenStratosphere
---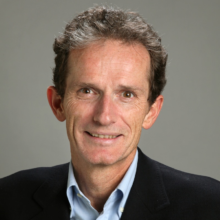 Simon Johnson
is the co-founder and CEO of Open Stratosphere.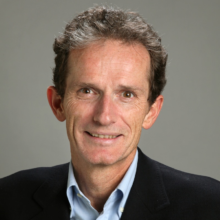 Simon Johnson is the co-founder and CEO of Open Stratosphere.