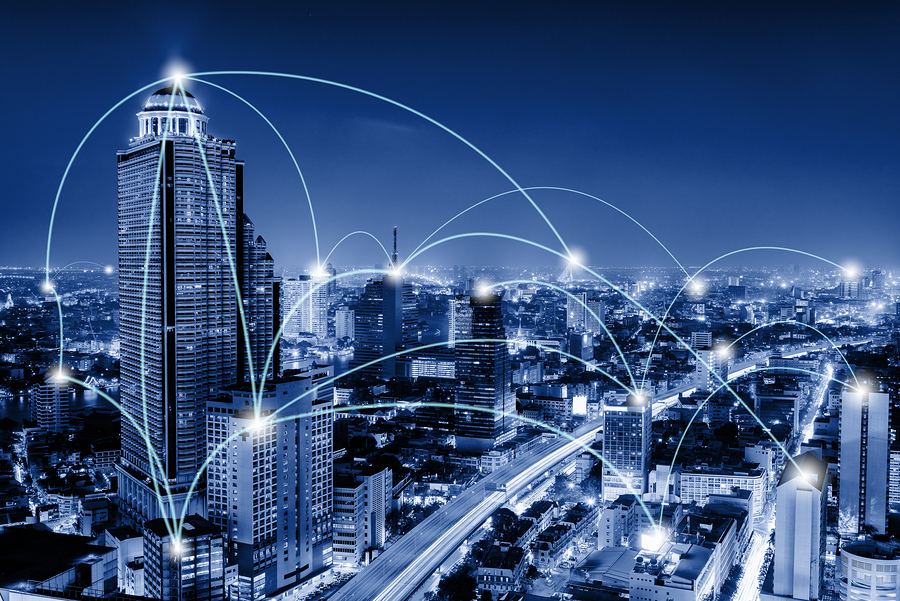 The elephant in the room loomed large two weeks ago at the inaugural Internet of Things Consortium (IoTC) Summit in New York City. Almost every presentation began apologetically with the refrain, "In a 5G world…" practically challenging the industry's rollout goals. At one point Brigitte Daniel-Corbin, IoT Strategist with Wilco Electronic Systems, sensed the need to reassure the audience by exclaiming, 'its not a matter of if, but when 5G will happen!' Frontier Tech pundits too often prematurely predict hyperbolic adoption cycles, falling into the trap of most soothsaying visions. The IoTC Summit's ability to pull back the curtain left its audience empowered with a sober roadmap forward that will ultimately drive greater innovation and profit.
The industry frustration is understandable as China announced earlier this month that 5G is now commercially available in 50 cities, including: Beijing, Shanghai and Shenzhen. In fact, the communist state beat its own 2020 objectives by rolling out the technology months ahead of plan. Already more than 10 million cellular customers have signed up for the service. China has made upgrading its cellular communications a national priority with more than 86,000 5G base stations installed to date and another 130,000 5G base stations to go live by the end of the year. In the words of Wang Xiaochu, president of China Unicom, "The commercialization of 5G technology is a great measure of [President] Xi Jinping's strategic aim of turning China into a cyber power, as well as an important milestone in China's information communication industry development." By contrast the United States is still testing the technology in a number of urban zones. If a recent PC Magazine review of Verizon's Chicago pilot is any indication of the state of the technology, the United States is very far from catching up. As one reporter complains, "I walked around for three hours and found that coverage is very spotty."
Last year, President Trump donning a hardhat declared "My administration is focused on freeing up as much wireless spectrum as needed [to make 5G possible]." The importance of Trump's promotional event in April could not be more understated, as so much of the future of autonomous driving, additive manufacturing, collaborative robotics, shipping & logistics, smart city infrastructure, Internet of Things (IoT), and virtual & augmented reality relies on greater bandwidth. Most experts predict that 5G will offer a 10 to 100 times improvement over fourth generation wireless. Els Baert of NetComm explains, "The main advantage that 5G offers over 4G LTE is faster speeds — primarily because there will be more spectrum available for 5G, and it uses more advanced radio technology. It will also deliver much lower latency than 4G, which will enable new applications in the [Internet of Things] space." Unfortunately, since Trump's photo op, the relationship with China has worsened so much that US carriers are now blocked from doing business with the largest supplier of 5G equipment, Huawei. This leaves the United States with only a handful of suppliers, including market leaders Nokia and Ericsson. The limited supply chain is exasperated by how little America is spending on upgrading its telecommunications, according to Deloitte "we conclude that the United States underspent China in wireless infrastructure by $8 billion to $10 billion per year since 2015."
The current state of the technology (roadblocks and all) demands fostering an innovation ecosystem today that parallels the explosion of new services for the 5G economy. As McKinsey reports there are more than 25 billion connected IoT devices currently, which is estimated to grow to more than 75 billion by 2025 with the advent of fifth generation wireless. The study further cites, "General Electric projects that IoT will add $10 to $15 trillion to a worldwide Global Domestic Product (GDP) growth by 2030. To put that into perspective, that number is equivalent to China's entire current economy." Regrettably, most of the available 5G accelerators in the USA are built to showcase virtual and augmented reality instead of fostering applications for the larger opportunity of business-to-business services. According to Business Insider "IoT solutions will reach $6 trillion by 2021," across a wide spectrum of industries, including: healthcare, manufacturing, logistics, energy, smart homes, transportation and urban development. In fact, hardware will only account for about one-third of the new revenues (and VR/AR headsets comprise considerably less).
It is challenging for publicly traded companies (like T-Mobile, Verizon & AT&T), whose stock performance is so linked to the future of next generation wireless. Clearly, market makers are overly excited by the unicorns of Oculus (acquired by Facebook for $2 billion in 2014) and Magic Leap (valued at $4.5 billion in 2016) more than IoT sensors for robotic recycling, agricultural drones, and fuel efficient rectors. However, based upon the available data, the killer app for 5G will be found in industry not digital theatrics. This focus on theatrics is illustrated in one of the few statements online by Verizon's Christian Guirnalda, Director of its 5G Labs, boasting "We're literally making holograms here using a dozen of different cameras in a volumetric capture studio to create near real-time images of what people and products look like in 3D." A few miles north of Verizon 5G Labs, New York City's hospitals are overcrowded with patients and data leading to physical and virtual latency issues. Verizon could enable New York's hospitals with faster network speeds to treat more patients in economically challenged neighborhoods remotely. Already, 5G threatens to exasperate the digital divide in the United States by targeting affluent communities for its initial rollout. By investing in more high-speed telemedicine applications, the telecommunications giant could potentially enable less privileged patients access to better care, which validates the need for increased government spending. Guirnalda's Lab would be better served by applying the promise of 5G to solve these real-life urban challenges from mass transit to food scarcity to access to healthcare.
The drawback with most corporate 5G incubators is their windows are opaque – forcing inventors to experiment inside, while the real laboratory is bustling outside. The United Nations estimates by 2050 seventy percent of the world's population will be urban. While most of this growth will take place in developing countries (i.e., Africa and Asia) already 80% of global GDP is generated in cities. The greatest challenge for the 21st century will be managing the sustainable development of these populations. At last month's UN "World Cities Day," the diplomatic body stated that 5G "big data technologies and cloud-computing offer the potential to enhance urban operations, functions, services, designs, strategies and policies." The UN's statement did not fall on deaf ears, even President Trump strained to comfort his constituents last month with the confession, "I asked Tim Cook to see if he could get Apple involved in building 5G in the U.S. They have it all – Money, Technology, Vision & Cook!"
Going to CES? Join me for my panel on Retail Robotics January 8th at 10am, Las Vegas Convention Center. 
---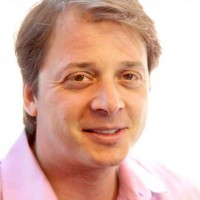 Oliver Mitchell
is the Founding Partner of Autonomy Ventures a New York based venture capital firm focused on seed stage investments in robotics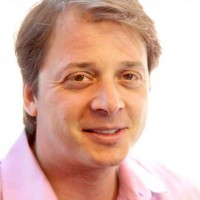 Oliver Mitchell is the Founding Partner of Autonomy Ventures a New York based venture capital firm focused on seed stage investments in robotics