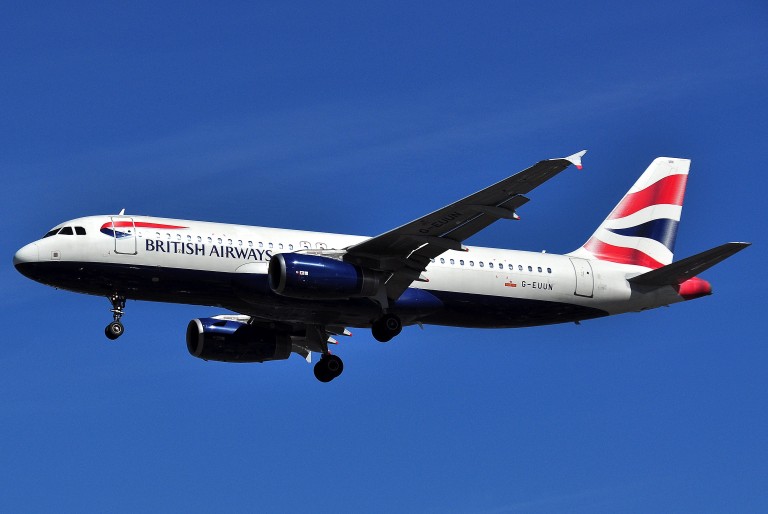 News
A British Airways passenger jet reportedly collided with a drone on final approach to Heathrow airport. According to The Guardian, a ground crew that inspected the Airbus A320 upon its arrival at Heathrow found no major damage to the aircraft.
Multiple U.S. drone strikes reportedly killed around a dozen people in southern Somalia. According to Pentagon spokesperson Capt. Jeff Davis, the targeted individuals were members of al-Shabab who posed "an imminent threat to U.S. personnel." (Voice of America)
Meanwhile, the U.S. Air Force will launch an investigation into drone strikes that killed 17 people in Afghanistan's Paktika province earlier this month. Local tribal elders claimed that the casualties from the strikes were largely civilians. According to Al Jazeera, the United Nations Assistance Mission in Afghanistan will also look into the claims.
U.S. Air Force drone aircrews will now be able to claim combat time no matter where they are physically located. The Air Force will also re-designate its eight drone units as attack squadrons. The changes are part of a broader initiative to improve morale among drone crews. "These policy changes are steps toward addressing issues highlighted by RPA operators in the field," Air Force Secretary Deborah Lee James said in a statement. (Air Force News)
Meanwhile, the Air Force is evaluating locations inside the United States for two new drone bases. The first base will house a MQ-9 Reaper surveillance and strike drone operations group that will fly a squadron of aircraft on missions overseas. The second, more tentative, base would house 24 MQ-9s. A list of possible bases will be identified this summer. (Air Force News)
The United Nations Convention on Certain Conventional Weapons met in Geneva for its third annual meeting to discuss a proposed ban on Lethal Autonomous Weapons Systems. According to the U.N. Office for Disarmament Affairs, the meeting drew a record number of representatives from member states, international organizations and activists. (United Nations)
Commentary, Analysis, and Art
At Popular Science, Kelsey Atherton considers the International Committee of the Red Cross' position on Lethal Autonomous Weapons Systems.
A report by Human Rights Watch urges member nations of the CCW to always ensure that humans maintain control over future autonomous weapons systems.
At Newsweek, Bonnie Docherty calls for a ban on "killer robots."
Meanwhile, at Vice News, Peter W. Singer and August Cole argue that instead of banning autonomous machines, the focus should be on ensuring human accountability for machine actions.
Also at Vice News, Namir Shabibi and Jack Watling piece together an account of a U.S. drone strike in Yemen.
At the Independent, Malik Jalal, a man from the northwest region of Pakistan, writes that he is on the U.S. "kill list," and describes how he has been targeted in drone strikes.
Meanwhile, a report by Reprieve, a human rights advocacy organization based in London, investigates the individuals on the U.K.'s kill list.
At Al Jazeera, Cian Westmoreland discusses his experience as an Air Force drone technician in Afghanistan.
At Breaking Defense, Sydney J. Freedberg Jr. takes a look at the evolution of autonomous capabilities in the software of weapons systems.
At Forbes, John Goglia questions why the FAA has not pursued legal action against more people who have shot down drones from the air.
The Association for Unmanned Vehicle Systems International released an interactive report on commercial drone users in the United States.
For an analysis of 333 exemptions, click here.
A group of drone companies and aircraft associations petitioned members of the U.S. Senate to oppose an amendment that cuts federal preemption of local laws from the Senate's FAA reauthorization bill.
At War is Boring, Joseph Trevithick reports on the time that U.S. special forces set up a drone base in just three weeks.
At NBC News, Keith Wagstaff considers how police may have a hard time protecting their drones from hackers.
In a statement, Sen. John Hoeven (R-ND) urged the Air Force to choose an airfield in North Dakota as one of the two proposed new drone bases. (Press Release)
Meanwhile, Rep. J. Randy Forbes (R-VA) called on the Navy to base its new MQ-4C Triton surveillance drones at Wallops Island, one of three East Coast locations that the Navy is considering. (Augusta Free Press)
Al Qaeda in the Arab Peninsula confirmed the identities of two Australian nationals who were killed in a U.S. drone strike in 2013. (Long War Journal)
In an interview with Syracuse.com, Donald Trump said that, if elected president, he would have drones patrolling both U.S. land borders at all times.
In a letter to Defense Minister Moshe Ya'alon, Zehava Galon, the head of the Israeli political party Meretz, calls on Israel to stop selling drones to Azerbaijan. (i24News)
At Wired, Aarian Marshall takes a look at why ESPN signed on to provide coverage of drone racing.
Know Your Drone
A team of researchers at the University of Bristol is testing drones equipped with multispectral sensors to detect landmines. (Gizmag)
Russia has announced plans to develop a "flying laboratory" rotary-winged unmanned aircraft to test autonomy systems. (Flightglobal)
The U.S. Air Force announced that it will integrate a Northrop Grumman Litening target designation and listening pod into the MQ-9 Reaper surveillance and strike drone. (IHS Jane's 360)
Monaco has announced plans to deploy a counter-drone system called UAV Watch and Catch later this year. (Flightglobal)
Israeli defense contractor Rafael has unveiled its own counter-drone system that employs electro-optical/infrared sensors to detect rogue drones, and signal jammers to bring them down. (Flightglobal)
Researchers at the Aalborg University Drone Research Lab are testing the effects of drone collisions against humans, animals, cars, and panes of glass. (Science Daily)
German robotics company Festo has unveiled a blimp drone that can pick up objects using a gripping device inspired by the tongue of the chameleon. (International Business Times)
The Defense Advanced Research Projects Agency has begun the second phase of development of its XS-1 unmanned spacecraft program. (IHS Jane's 360)
At its annual F8 developer conference, Facebook unveiled new details about its Aquila high-altitude long-endurance drones, which it plans to use to beam internet to remote areas using lasers. (Spectrum IEEE)
Drone startup RotorX is crowdfunding the development of a small, affordable quadcopter drone designed specifically for drone racing. (Engadget)
Drones at Work
Japanese e-commerce company Rakuten conducted Japan's first drone delivery. The company used a drone to transport a bottle of wine from a shopping center to a nearby park. (Fortune)
Photographer Reuben Wu used a light-equipped drone to provide aerial lighting for his photographs of the American West. (Wired)
U.K. mobile carrier EE, chip maker Qualcomm, and the European Rotor Sports Association held a drone racing event at Wembley Stadium in London. (Ars Technica)
European border patrol agency Frontex has announced that it is exploring the possibility of deploying aerial drones for maritime surveillance. (The Maritime Executive)
An Oklahoma City man is using drones to identify and track sex workers. (Motherboard)
An unmanned blimp crashed during a concert by the band Muse. No injuries were reported from the incident. (Gizmodo)
The U.K. Royal Navy used a 3-D printed fixed-wing drone and a quadcopter to scout the route for a patrol ship in ice-filled waters near Antarctica. (E&T)
National Geographic profiles a variety of initiatives to use drones for research and emergency services in the Arctic.
The Royal Australian Air Force has been flying Israel Aerospace Industries Heron drones at its Amberley air base, alongside manned jets. (Flightglobal)
Australia Post and drone startup ARI Labs have partnered to develop a drone delivery service. (ZDNet)
Insurance company USAA is testing drones to assess damage from a hailstorm in San Antonio, Texas. (ABC News)
At the New York Times, Prashant S. Rao describes the process of learning how to pilot a consumer drone, and emphasizes the importance of understanding local regulations.
A Michigan man had to be rescued from a river after he attempted to retrieve his drone that had crashed into the water. (Detroit Free Press)
Industry Intel
G-Nius, an Israeli company that specialized in large unmanned ground vehicles, disbanded operations. G-Nius was a joint endeavor by Israel Aerospace Industries and Elbit Systems. (Defense News)
The U.S. Navy awarded BAE Systems a $22.1 million contract for the remotely-operated Archerfish mine neutralizer. (Sea Power Magazine)
The U.S. Army awarded General Atomics Aeronautical Systems Inc.  a $9.5 million contract for engineering services for the MQ-1C Grey Eagle. (Contract Announcement)
Meanwhile, a second Army contract for General Atomics covers research and development work on unmanned aircraft systems. (Contract Announcement)
ESPN announced that it signed a multi-year international media distribution deal with the International Drone Racing Association. The first event under the partnership will be the 2016 U.S. National Drone Racing Championships in August. (Press Release)
Moog Aircraft Group was selected by Northrop Grumman to supply the flight control actuator for the Tactically Exploited Reconnaissance Node (TERN) vertical take-off and landing unmanned aircraft. (C4ISR & Networks)
Market research company Technavio has released a report naming the top five vendors in the counter-drone technology market: Airbus Defence and Space, Blighter Surveillance Systems, Finmeccanica, SRC, and Thales Group.
According to Flightglobal, Israel has halted additional drone sales to Russia after pressure from the United States.
For updates, news, and commentary, follow us on Twitter. The Weekly Drone Roundup is a newsletter from the Center for the Study of the Drone. It covers news, commentary, analysis and technology from the drone world. You can subscribe to the Roundup here.
---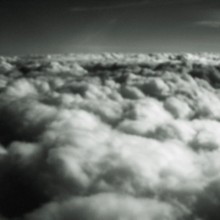 Center for the Study of the Drone at Bard College
a research and education initiative that brings together creative thinking and perspectives from a wide variety of academic fields to help the public better understand the drone and its implications.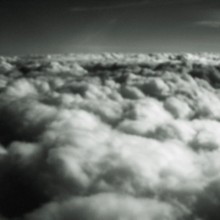 Center for the Study of the Drone at Bard College a research and education initiative that brings together creative thinking and perspectives from a wide variety of academic fields to help the public better understand the drone and its implications.