At the Center for the Study of the Drone
The Federal Aviation Administration published its much anticipated Part 107 regulations, which govern the use of drones in non-recreational operations. Many would-be drone users have been waiting anxiously to see how the Part 107 rules would come down on numerous significant questions, such as whether or not drones can be used beyond visual line of sight. We reviewed Part 107 to identify the most crucial facets of the new rule. Here's what you need to know.
News
The Federal Aviation Administration's finalized regulations for non-recreational drone use are the culmination of a multi-year effort to determine how to safely integrate drones into the national airspace. Under the new regulations, commercial drone operators will have to pass an aviation knowledge test and register their drones online. The regulations will go into effect in August. (Associated Press)
A drone accidentally struck a woman during a sporting event in Quebec. Stéphanie Creignou was reportedly knocked unconscious by the DJI multirotor drone. Canada's aviation safety agency is investigating the incident. (Popular Mechanics)
A Chinese-made CH-4 Wing Loong drone crashed near the city of Mianwali in Pakistan. According to Pakistani officials who spoke with IHS Jane's 360, the drone was conducting an "experimental flight" for the defence ministry. Pakistan already flies a variant of the smaller Chinese-made CH-3.
Commentary, Analysis and Art
At Popular Science, Jeffrey Lin and P.W. Singer examine efforts by the Chinese navy to develop a family of underwater drones that will eventually make up an "Underwater Great Wall."
The Center for a New American Security is conducting an opinion poll on drone warfare.
At the Wall Street Journal, Jessica Donati takes a look at the aftermath of the U.S drone strike that killed Mullah Akhtar Mansour and the challenges it could pose to an Afghan peace process.
At NBC News, Ken Dilanian and Courtney Kube write that the Obama administration's drone casualty data is expected to reflect lower estimates of civilian deaths than unofficial data suggests.
At Just Security, Rita Siemion argues that the value of the Obama administration's expected casualty disclosure will depend on how much information is redacted.
At War is Boring, Joseph Trevithick explores the role that the U.S Navy's MQ-8B Fire Scout drones are playing in counter-terrorism missions in Africa.
According to Droneii.com, DJI edged out Parrot as the top-ranked drone company in the second quarter of 2016.
At CNN, Rene Marsh looks into research currently underway to test the impact that a drone collision could have on a manned aircraft.
The European Aviation Safety Agency released a roadmap for E.U. drone integration. (RPAS Conference)
Meanwhile, at the Wall Street Journal, Andy Pasztor writes that the E.U. does not have a concrete plan for how to develop a common rulebook for drones.
At Breaking Defense, Sydney J. Freedberg Jr. reports on the U.S Army and Marine Corps' efforts to develop counter-drone lasers.
At the Washington Post, Dan Lamothe writes that the Army is taking action to develop tools to counter drone swarms.
At the Motley Fool, Rich Smith analyzes how Raytheon could challenge rival drone maker AeroVironment in the military kamikaze drone market.
At USA Today, Patrick Winn argues that Myanmar's reported acquisition of Chinese drones is likely to lead to abuses.
Special: FAA Part 107 Rules Commentary and Analysis
At Drone 360, Leah Froats offers a breakdown of the Part 107 rules.
At the Nieman Lab, Matt Waite considers what Part 107 will mean for journalists seeking to add an aerial perspective to their reporting.
At CNNMoney, Matt McFarland writes that the new drone regulations will particularly benefit cell tower workers.
At Motherboard, Jason Koebler examines what Part 107 says about how the rules will actually be enforced.
At the Guardian, Danny Yadron writes that the new regulations present a challenge for Amazon and Google's proposed delivery drone systems.
At Rupprecht Law, Jonathan Rupprecht compares Part 107 with the proposed regulations that were published last year.
At the Drone Girl, Sally French considers what one might expect to see on the FAA's aeronautical knowledge exam.
NV Drones offers a step-by-step guide for how to become a licensed drone operator under Part 107.
In a press release, the Association of Unmanned Vehicle Systems International praised the FAA's Part 107 regulations as a "critical milestone in the integration process."
In a blog post, the Academy of Model Aeronautics lauded the FAA for exempting model aircraft hobbyists from Part 107 rules.
Know Your Drone
Photos have emerged showing a Chinese V750 unmanned helicopter carrying out an air-to-ground strike. (Alert 5)
Leica Geosystems and Milrem have partnered to develop an unmanned ground vehicle for agricultural applications. (Agriculture.com)
Agri Drone, a multirotor drone developed by scientists at Saga University in Japan, will target crop-damaging insects using infrared cameras and pesticide. (Atlas Obscura)
American automaker General Motors partnered with the U.S Navy to develop hydrogen fuel cells for unmanned underwater vehicles. (Fox News)
CMI Defence, a Belgian company that makes tank turrets, is integrating drones into its systems. (Popular Science)
Boston Dynamics unveiled Spot Mini, a quadruped robot designed to help with household chores. (Slate
Israel and Korea have announced a partnership to jointly develop amphibious aerial drones. (IHS Jane's 360)
The U.S. Navy conducted a test in which its MQ-4C Triton high-altitude long-endurance drone transmitted live full-motion video to a P-8A Poseidon manned surveillance aircraft. (USNI News)
Meanwhile, the U.S. Navy has completed a round of overland tests of its LOCUST drone swarming system. The swarming drones will now move on to maritime trials. (Military.com)
Drones at Work
Drone Camp, a summer camp in Fishers, Indiana, teaches children how drones work and how to fly them. (USA Today)
The District of Columbia has given Estonian startup Starship Technologies permission to begin testing a ground-based robotic delivery system. (Washington Post)
The U.S Air Force's 432nd Attack Squadron remotely participated in the Virtual Flag U.S. military exercise using an MQ-9 Reaper flight simulator. (Air Force)
The U.S Marine Corps is testing ways of using drones for delivering supplies to remote outposts. (WCTI 12)
Scientists have used drones to uncover illegal logging that has destroyed approximately 25 acres of the Monarch Butterfly Biosphere Reserve in Mexico. (Take Part)
Researchers at the University of Prince Edward Island are using drones to measure coastal erosion resulting from climate change. (CBC)
First responders in Europe are setting up training programs for how to use drones. (New York Times)
Researchers at at Duke University are using drones to collect marine life data. (The Chronicle)
Utilities company Con Edison is testing drones to inspect the inside of boilers in New York City. (Press Release)
The New Zealand Civil Aviation Authority released a list of incidents involving drones. (Stuff)
Unauthorized drone flights interrupted firefighting operations in Utah. (The Salt Lake Tribune)
U.S. firm Flirtey has successfully conducted the first ship-to-shore drone delivery. (Fortune)
CNN profiles the DroneTracker counter-drone system, which has been deployed at several U.S. prisons to detect drones carrying contraband.
The Economic Times takes a look at various Indian government entities seeking to use drones for infrastructure inspection.
The Phoenix Fire Department in Arizona is using drones for search-and-rescue operations. (Fox 10 Phoenix)
A drone racing event in Montreal drew 60 competitors. (CBC)
Industry Intel
The U.S. Air Force awarded Northrop Grumman Systems Corp. a $203.6 million contract for RQ-4 Global Hawk logistic services and sustainment. (Contract Announcement)
The U.S. Navy awarded Arête Associates a $7.1 million contract to provide the Coastal Battlefield Reconnaissance and Analysis (COBRA) program systems support. The COBRA payload will be carried onboard the MQ-8B Fire Scout. (Contract Announcement)
The U.S. Special Operations Command awarded Boeing Insitu Inc. a one-year contract for Mid-Endurance Unmanned Aircraft Systems for aerial surveillance and reconnaissance. (Contract Announcement)
India has submitted a request to purchase General Atomics Predator Guardians, a maritime variant of the MQ-9 Reaper. (Economic Times)
Israeli startup Airobotics raised $28.5 million to continue development of a hardware and software system that automates drone operations. (TechCrunch)
For updates, news, and commentary, follow us on Twitter. The Weekly Drone Roundup is a newsletter from the Center for the Study of the Drone. It covers news, commentary, analysis and technology from the drone world. You can subscribe to the Roundup here.
---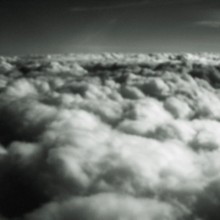 Center for the Study of the Drone at Bard College
a research and education initiative that brings together creative thinking and perspectives from a wide variety of academic fields to help the public better understand the drone and its implications.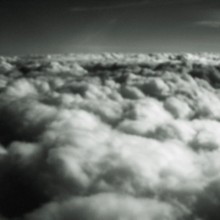 Center for the Study of the Drone at Bard College a research and education initiative that brings together creative thinking and perspectives from a wide variety of academic fields to help the public better understand the drone and its implications.