At the Center for the Study of the Drone
In a podcast at The Drone Radio Show, Arthur Holland Michel discusses the Center for the Study of the Drone's recent research on local drone regulations, public safety drones, and legal incidents involving unmanned aircraft.
In a series of podcasts at the Center for a New American Security, Dan Gettinger discusses trends in drone proliferation and the U.S. policy on drone exports.
News
The U.S. Court of Appeals for the D.C. Circuit dismissed a lawsuit over the death of several civilians from a U.S. drone strike in Yemen, concurring with the decision of a lower court. In the decision, Judge Janice Rogers Brown argued that Congress had nevertheless failed in its oversight of the U.S. military. (The Hill)
Commentary, Analysis, and Art
At the Bulletin of Atomic Scientist, Michael Horowitz argues that the Missile Technology Control Regime is poorly suited to manage international drone proliferation.
At War on the Rocks, Joe Chapa argues that debates over the ethics of drone strikes are often clouded by misconceptions.
At Phys.org, Julien Girault writes that Chinese drone maker DJI is looking at how its consumer drones can be applied to farming.
At IHS Jane's Navy International, Anika Torruella looks at how the U.S. Navy is investing in unmanned and autonomous technologies.
Also at IHS Jane's, Anika Torruella writes that the U.S. Navy does not plan to include large unmanned undersea vehicles as part of its 355-ship fleet goal.
At Defense One, Brett Velicovich looks at how consumer drones can easily be altered to carry a weapons payload.
At Aviation Week, James Drew considers how U.S. drone firm General Atomics is working to develop the next generation of drones.
At Popular Science, Kelsey D. Atherton looks at how legislation in California could prohibit drone-on-drone cage fights.
At the Charlotte Observer, Robin Hayes argues that Congress should not grant Amazon blanket permission to fly delivery drones.
At the MIT Technology Review, Bruce Y. Lee argues that though medicine-carrying drones may be expensive, they will save lives.
In a speech at the SMi Future Armoured Vehicles Weapon Systems conference in London, U.S. Marine Corps Colonel Jim Jenkins discussed the service's desire to use small, cheap autonomous drones on the battlefield. (IHS Jane's 360)
At the Conversation, Andres Guadamuz considers whether the works of robot artists should be protected by copyright.
Know Your Drone
A team at the MIT Computer Science and Artificial Intelligence Laboratory has built a multirotor drone that is also capable of driving around on wheels like a ground robot. (CNET)
Facebook conducted a test flight of its Aquila solar-powered Internet drone. (Fortune)
Meanwhile, China Aerospace Science and Technology Corporation conducted a 15-hour test flight of its Cai Hong solar-powered drone at an altitude of over 65,000 feet. (IHS Jane's 360)
The Defense Advanced Research Projects Agency successfully tested autonomous quadcopters that were able to navigate a complex obstacle course without GPS. (Press Release)
French firm ECA group is modifying its IT180 helicopter drone for naval operations. (Press Release)
Italian firm Leonardo plans to debut its SD-150 rotary-wing military drone in the third quarter of 2017. (IHS Jane's 360)
Researchers at MIT are developing a drone capable of remaining airborne for up to five days at a time. (TechCrunch)
Drones at Work
The government of Malawi and  humanitarian agency Unicef have launched an air corridor to test drones for emergency response and medical deliveries. (BBC)
French police have begun using drones to search for migrants crossing the border with Italy. (The Telegraph)
Researchers from Missouri University have been testing drones to conduct inspections of water towers. (Missourian)
An Australian drug syndicate reportedly used aerial drones to run counter-surveillance on law enforcement officers during a failed bid to import cocaine into Melbourne. (BBC)
In a simulated exercise in New Jersey, first responders used a drone to provide temporary cell coverage to teams on the ground. (AUVSI)
The International Olympic Committee has announced that chipmaker Intel will provide drones for light shows at future Olympic games. (CNN)
The U.S. Air Force has performed its first combat mission with the new Block 5 variant of the MQ-9 Reaper. (UPI)
The police department in West Seneca, New York has acquired a drone. (WKBW)
Chinese logistics firm SF Express has obtained approval from the Chinese government to operate delivery drones over five towns in Eastern China. (GBTimes)
Portugal's Air Traffic Accident Prevention and Investigation Office is leading an investigation into a number of close encounters between drones and manned aircraft in the country's airspace. (AIN Online)
The U.S. Federal Aviation Administration and app company AirMap are developing a system that will automate low-altitude drone operation authorizations. (Drone360)
Police in Arizona arrested a man for allegedly flying a drone over a wildfire. (Associated Press)
Dubai's police will deploy the Otsaw Digital O-R3, an autonomous security robot equipped with facial recognition software and a built-in drone, to patrol difficult-to-reach areas. (Washington Post)
The University of Southampton writes that Boaty McBoatface, an unmanned undersea vehicle, captured "unprecedented data" during its voyage to the Orkney Passage.
Five flights were diverted from Gatwick Airport when a drone was spotted flying nearby. (BBC)
Industry Intel
The U.S. Special Operations Command awarded Arcturus UAV a contract to compete in the selection of the Mid-Endurance Unmanned Aircraft System. AAI Corp. and Insitu are also competing. (DoD)
The U.S. Air Force awarded General Atomics Aeronautical a $27.6 million contract for the MQ-9 Gen 4 Predator primary datalink. (DoD)
The U.S. Army awarded AAI Corp. a $12 million contract modification for the Shadow v2 release 6 system baseline update. (DoD)
The U.S. Army awarded DBISP a $73,392 contract for 150 quadrotor drones made by DJI and other manufacturers. (FBO)
The Department of the Interior awarded NAYINTY3 a $7,742 contract for the Agisoft Photo Scan, computer software designed to process images from drones. (FBO)
The Federal Aviation Administration awarded Computer Sciences Corporation a $200,000 contract for work on drone registration. (USASpending)
The U.S. Navy awarded Hensel Phelps a $36 million contract to build a hangar for the MQ-4C Triton surveillance drone at Naval Station Mayport in Florida. (First Coast News)
The U.S. Navy awarded Kratos Defense & Security Solutions a $35 million contract for the BQM-177A target drones. (Military.com)
NATO awarded Leonardo a contract for logistic and support services for the Alliance Ground Surveillance system. (Shephard Media)
Clobotics, a Shanghai-based startup that develops artificial intelligence-equipped drones for infrastructure inspection, announced that it has raised $5 million in seed funding. (GeekWire)
AeroVironment's stock fell despite a $124.4 million surge in revenue in its fiscal fourth quarter. (Motley Fool)
Ford is creating the Robotics and Artificial Intelligence Research team to study emerging technologies. (Ford Motor Company)
For updates, news, and commentary, follow us on Twitter. The Weekly Drone Roundup is a newsletter from the Center for the Study of the Drone. It covers news, commentary, analysis and technology from the drone world. You can subscribe to the Roundup here.
---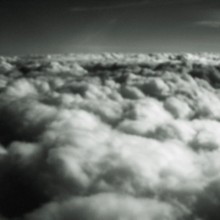 Center for the Study of the Drone at Bard College
a research and education initiative that brings together creative thinking and perspectives from a wide variety of academic fields to help the public better understand the drone and its implications.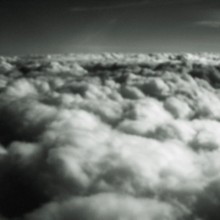 Center for the Study of the Drone at Bard College a research and education initiative that brings together creative thinking and perspectives from a wide variety of academic fields to help the public better understand the drone and its implications.