Telemedicine is a rapidly growing field and, with the aid of telepresence robots, is quickly gaining traction in hospitals and homes around the world.
In rural hospital settings where a medical specialist is physically unavailable, a robot can be deployed to check in on a patient with a physician from elsewhere. In the home, a nurse can check in with a patient while they recover in a comfortable setting.
This has been a hotly contested market as noted by two lawsuits over patent infringement initiated by InTouch Health against HeadThere (now Giraff AB) in 2007 and VGo in 2011. HeadThere was effectively sued out of the country by inTouch, and relocated to Sweden where it worked with Robotdalen, a robotics incubator. This looks to have been a very beneficial move as for Giraff as they have been able to take advantage of the health care system to introduce their robots into homes through various research projects involving human robot interaction. They have several pilot sites throughout Europe.
The result of InTouch vs. VGo resulted in a less than favorable outcome for InTouch as they had several of their patents re-examined and scopes significantly narrowed. This no doubt encouraged them to seek a partnership with iRobot, a collaboration that resulted in the  introduction of the RP-VITA. It is like few others out there, with special on-board ports to perform diagnostics like ultrasound and stethoscopes to provide critical information in emergency situations.
Even when you're not in the hospital you still have options. VGo recently ran a pilot project with Dartmouth College, using their robot on the sidelines of football games, bringing in medical experts on demand. This is particularly useful for injuries like concussions, which can require frequent monitoring for days after the incident. VGo has also been highly active within schools, by allowing students to attend classes via telepresence while they recover from injury or illness at home.
A robot that hasn't received much press is RITA (Reliable Interactive Table Assistant) by RoboValley out of the Netherlands. This is more of a caregiver robot than telepresence, but because of its primary function, I classify it as telepresence. RITA can monitor the behavior of a patient, alerting medical staff of significant changes, and allowing a care taker or physician to check in when alerts arise.
This market segment has human-robot interaction obstacles and legal issues to overcome. For example, in the US physicians must be licensed by individual states, though recent legislation regarding interstate medical licensure seeks to solve this problem by allowing an expedited process to practice across state lines. I have not seen anything with respect to practicing medicine across borders.
As the number of humans age 65+ grows throughout the world, many will look to stay at home, rather than in assisted living or nursing homes, and telepresence robots could be an important ingredient in helping them to achieve that independence. While the telepresence market is relatively small right now (less than $200M USD), it does provide a means of entry for companies that are looking to get into the assisted care market, estimated to be nearly $4B USD.
The Japanese government has allocated about $23M USD to the core technology market in an effort to develop products for its aging population. Toyota, for example, is focusing on home living assistance robots that will allow those with limited mobility the opportunity to live at home. While Japan might have the largest market in the world of 65+ citizens (over  30 million as of 2014), South Korea is estimated to be allocating nearly $6B USD to their own robotics research. The Koreans are taking a different approach, using robots for mundane tasks of delivering food, allowing humans to provide care.
It will be up to our social and legal systems to keep the pace if we are to allow the technology a chance to provide the solution.
Next up, we'll look at some some of the personal use telepresence robots that have flooded the market in recent years. If you liked this article, you may also be interested in:
See all the latest robotics news on Robohub, or sign up for our weekly newsletter.
tags:
c-Health-Medicine
,
Service Professional Medical Other
,
telepresence
---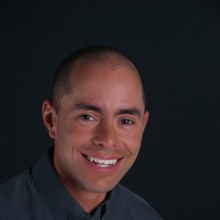 Michael Savoie
Michael is the founder and Chief Robot Wizard at Frostbyte Technologies, a start-up aimed at developing autonomous outdoor mobile robots.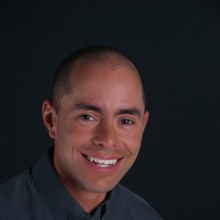 Michael Savoie Michael is the founder and Chief Robot Wizard at Frostbyte Technologies, a start-up aimed at developing autonomous outdoor mobile robots.