ADATA Technology has collaborated with researchers at Hsinchu National Taiwan University Hospital (NTUH) to introduce the C-Rob Autonomous Mobile Robots. These robots use Artificial Intelligence (AI) to reduce the workload of healthcare workers as Taiwan continues to combat the Covid-19 pandemic.
Recently, an outbreak of Covid-19 struck Taiwan, and hospitals are prone to becoming hotspots for transmission. When Covid-infected patients enter hospitals, whether for testing or much-needed medical care, hospital staff will often prioritize these patients and devote less time to those visiting the hospital for non-Covid related reasons. On top of this, a clean environment must be maintained, with frequent disinfection to reduce the risk of transmission.
After realizing this problem, researchers at ADATA Technology and NTUH created the C-Rob robots hoping that they will assist hospital staff and help fight the pandemic. As of now, the C-Rob robots serve different purposes: two for disinfection and one for transporting and carrying goods. However, all three are equipped with smart navigation, obstacle avoidance, and the ability to move to the exact desired location accurately.
The first robot utilizes large UV lights to disinfect large rooms quickly, while the second robot is equipped with two nozzles that can spray disinfectant as needed.
The load-carrying robot consists of small shelving and a tablet stand, allowing hospital staff to have quick access to medical supplies or services.
The first priority of ADATA Technology and NTUH was to officially introduce the C-Rob robots into clinics to reduce the heavy workload of current healthcare workers working in Taiwan to combat Covid-19. The second phase of development will prioritize the optimization of AI algorithms, and the ability to observe behavior patterns of nursing staff (using smart detection) to make smarter decisions using AI.
The C-Rob robots can operate in hospitals and clinics and assist staff by carrying loads, helping to reduce the burden of nursing staff so more energy can be devoted to what should be prioritized: patients' medical and physiological needs. The C-Rob robots' disinfectant spraying and ultraviolet sterilization robots effectively clean healthcare facilities; without the need to devote staff to disinfection, hospitals can reduce staff members to further minimize transmission risk.
ADATA and Hsinchu NTUH operate near the heart of Taiwan's science and technology industry. Yu Zhong-Ren, Dean of Hsinchu NTUH, says that there are plans in place to "apply the technology of smart autonomous mobile robots to medical services through the connection of the medical industry and the technological industry." ADATA and Hsinchu NTUH hope to use cross-field cooperation to drive the transformation and development of Taiwan's medical industry. In the future, ADATA and Hsinchu NTUH plan on using the C-Rob robots to create hospital beds that can autonomously navigate and avoid obstacles, further decreasing the burden on hospital staff.
tags:
c-Health-Medicine
---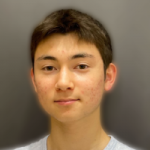 Zachary Silver
is a High School student studying at Taipei American School in Taiwan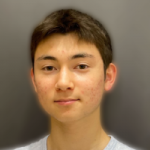 Zachary Silver is a High School student studying at Taipei American School in Taiwan
---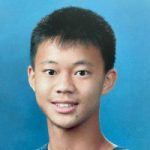 Jonathan Peng
is a High School student currently studying at Taipei American School in Taiwan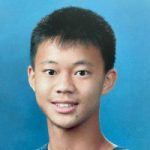 Jonathan Peng is a High School student currently studying at Taipei American School in Taiwan