The key takeaway from Tuesday's RobotLabNYC forum, on "Exploring The Autonomous Future," was humans are the key to robot adoption. Dr. Howard Morgan of First Round Capital expressed to the audience of more than 100 innovators working within the automation ecosystem, the necessity of embracing "entrepreneurial marketing" to reach customers. Tom Ryden echoed Morgan's sentiment in his presentation about Mass Robotics, conveying his startups' frustrations with the pace of adoption. Dr. Eric Daimler, formerly of the Obama Administration, concluded the evening succinctly by exclaiming, "we only adopt what we trust." Trust is key for crossing the chasm.
Intuitive Surgical this past year celebrated its 17 year of operations with close to a million robotic surgeries completed last year. According to a recent Gallup Poll, medical professionals are the most trusted individuals in our society, even more than one's clergy. The fact that robot-assisted surgery has become so routine and accepted by doctors and their patients is proof positive that in some industries we have already crossed the trust threshold.
Understanding how Intuitive's Da Vinci robot built trust within the medical community could offer parallels to other areas of the automation industry. Robotic-assisted surgery or "telerobotics," is the evolution of two modern technologies: 1) telepresence or telemanipulation; and 2) laparoscopic surgery. In 1987, French physician Dr. Philippe Mouret performed the first minimally invasive gallbladder surgery using an endoscope-like device to remotely guide his instruments via video to remove the damaged organ. By the 1990's, laparoscopic surgery became commonplace, driving the demand for more precision through mechanics and computer-aided techniques. A decade later, Intuitive received FDA approval for its Da Vinci robot for general surgery, which has since been expanded for prostate, neurological, and thoracic procedures. Telerobotics evolved not just from the availability of advanced technologies, but from the demand for less invasive procedures by the most trusted people in America.
Last month, the FDA approved the Da Vinci Xi Systems, enabling Intuitive Surgical to market less expensive systems and gain marketshare with smaller medical institutions globally. "This new system enables access to Intuitive's leading and proven robotic-assisted surgical technology at a lower price point. Customers around the globe have different needs from a clinical, cost and technology perspective; Intuitive's goal is to meet those needs by providing a range of products and solutions: the da Vinci X System helps us continue to do so," said CEO Dr. Gary Guthart.
According to the press release, Da Vinci X System is "a focused-quadrant surgery and features flexible port placement and 3D digital optics, while also including advanced instruments and accessories from its Xi system." Another determining factor of Intuitive Surgical's success is the interoperability of the instruments. Rather than just an endoscope that provides video feeds, Da Vinci is equipped with multiple end effectors that mimics traditional instruments guided by experienced surgeons telerobotically.
Patients trust the robot because it is simply augmenting their doctor's skills with greater precision. This is reinforced by shorter recovery periods and better outcomes. Recently, Oxford published a research study which took place over a nine-year period that concluded patients who opted for robotic lobectomies had better lung cancer outcomes. As a new generation of surgeons embraces the robotic future, the market for abdominal surgical robots is expected to grow from $2.9 billion in 2017 to $12.9 billion by 2022.
Trusting robots with our bodies might seem like a difficult premise to uphold, but robots have been saving lives on the front lines since 1972. Bomb-defusing machines have been utilized in the most dangerous situations worldwide from Afghanistan to Jerusalem to New York City. Today, almost every police department and military have an arsenal of remote-controlled explosive removal devices.
Dr. Sethu Vijayakumar, director of the Edinburgh Centre for Robotics in the United Kingdom, explains, "One of the target areas, in terms of [the] use of robots, is for going into dangerous situations. Robots can go in, be operated from a safe distance, and, in a worst-case scenario, be sacrificed."
Similar to robotic medicine, trust-based systems for the military are built by teleporting human expertise into dangerous situations. Pittsburgh-based RE2 Robotics took this concept to a new level with its Robotic Manipulation System announced last week. The RE2 System now enables users to actually use their limbs and hands to control the robot's movements and grippers to quickly defuse explosives.
RE2 CEO explained the rationale for his new product, "Often times, you still need the human intellect to perform those tasks. But they're dangerous, so the question is, how can we project that human capability remotely, so they're still able to do their job and leverage the human intellect to solve a really big problem? That's what we're trying to do — keep the human safe, but allowing them to still do their job."
While rover looks remarkably similar to Endeavor's (formerly iRobot) Packbot that has been widely deployed by the US military in Iraq, Afghanistan and elsewhere, the control system is novel and more reliable in the high-pressure situations. Pedersen says, "If you're going to project that human capability, the most human way to control it is to have it be as much like you as possible. That's where we've come over the past decade, having true human-like capability. It's no coincidence that these robots look like human torsos. These systems are a projection of you, remotely. It's almost like an avatar, where you're dealing with a threat out of harm's way."
While today the operator of RE2's robot stands at a safe distance watching the video feed on a laptop, the company is developing a virtual reality headset accessory for the control system to enable the professional to completely immerse himself into the situation. Pedersen also plans to expand the use cases for his technology to civilian markets such as search & rescue, disaster recovery (like Fukushima) and medicine.
"Yes, people could use this technology for other means. But our charter is saving lives and extending it into new markets like health care, where we can do patient assist. [We can] help a person from a wheelchair to a bed or a wheelchair to a toilet, as the brawn for a caregiver," touts Pedersen.
While we are years away from fully trusting autonomous systems with our lives, it appears from these two examples that the first step is enabling machines to augment our most trusted citizens. As yesterday was Father's Day it is only appropriate I share with my readers my gift – GrillBot. The disclaimer on the box, however, does make me question when I plan to use it; fear of death is kind of a big deal!
tags:
c-Health-Medicine
,
Da Vinci Xi Systems
,
Intuitive Surgical
,
Robotic-assisted surgery
,
telerobotics
,
The Robot Rabbi
---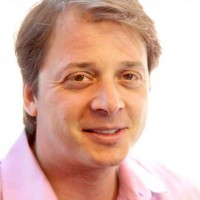 Oliver Mitchell
is the Founding Partner of Autonomy Ventures a New York based venture capital firm focused on seed stage investments in robotics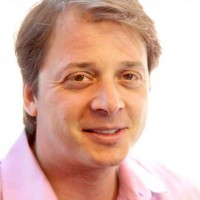 Oliver Mitchell is the Founding Partner of Autonomy Ventures a New York based venture capital firm focused on seed stage investments in robotics